Catalonia gets ready for spring. It's that time of the year when the weather starts to warm up and the trees bloom, leaving beautiful landscapes to admire. The days are longer, and it still isn't the high tourist season. While there's still snow in the Pyrenees, on the coast, the bravest travellers take the first dip in the sea. All in all, March is a nice time to come to Catalonia.
Are you spending some days in Catalonia during this time? From skiing in the Pyrenees to witnessing fruit trees blossom, we'll help you discover local plans to do in Catalonia during March.
* Post written for the first time in March 2022 and updated in February 2023.
The weather in Catalonia in March
March is the month when Catalonia starts to gradually warm-up. Temperatures slowly rise, and the first signs of spring make their way through the winter. Take into account that hours shift at the end of the month (the 27th at 2 am) because clocks change forward 1 hour.
🌡 Temperatures
The temperatures vary a lot depending on the area of Catalonia you're visiting.
On the coast, winter is left behind, and temperatures start to rise. It's warm enough for T-shirts at midday or to enjoy a cold dip in the sea. At night, temperatures drop, but never below zero.
In central and western Catalonia, day temperatures are similar, although they get a bit lower at nighttime.
The temperatures are much lower in the mountains, sometimes dropping below zero at night.
You can keep an eye on the weather on your phone's app (we usually use Google Weather) or Accuweather.
🌦 Weather
Don't expect a lot of grey days like in Norway or London. We're lucky sunshine is the norm in most parts of Catalonia!
☔️ Rain and snow
Snowfalls are more frequent in the mountains. In the rest of the territory it can rain some days, although not usually. So with a bit of luck, you won't get wet during your visit!
Just in case, we recommend you pack a winter jacket that is also waterproof. This way, you can keep exploring without getting soaked!
☀️ Hours of light
Days get longer. There's plenty of sunshine for sightseeing, especially at the end of the month because of the daylight savings. The sun sets at 6:45 pm at the beginning of the month and as late as 8 pm at the end.
What to pack for a trip to Catalonia in March
🧣 Clothing
What about the clothes to pack? Layers are the answer. You'll definitely need to add a jacket (no need for a super warm winter one) and a jumper to your packing list.
If you're going to the mountains, pack a winter coat, pair of gloves, a scarf, and some thermal layers (especially if you're practising winter sports).
If you're going to the coast, T-shirts will be helpful on sunny days.
🥾 Footwear
Regarding shoes, sneakers or boots are a great option. A pair of warm hiking boots will do if you plan to go to the mountains.
What's on in Catalonia in March
See the peach, almond and cherry blossoms
In Catalonia, we're blessed with large expanses of cherry, almonds, and peach trees that blanket the country in soft pink splendour at the beginning of the spring. This spectacle from nature starts with the almond trees, who delight us with their little white flowers. They are followed later by the bloom of peach and cherry trees, which have a pinker hue.
Places where you can see the flowers blooming are Aitona (in Lleida), Arbeca (in Lleida), Ordal (in Barcelona), Sant Climent de Llobregat (in Barcelona), Terra Alta (in Tarragona), and Ribera d'Ebre (in Tarragona).
There are so many things to do around this magical occasion that we've written a whole blog post about it. On it, you'll find info about where you can see the blossoms, when you can see them, how to get there, and the activities happening in the different locations.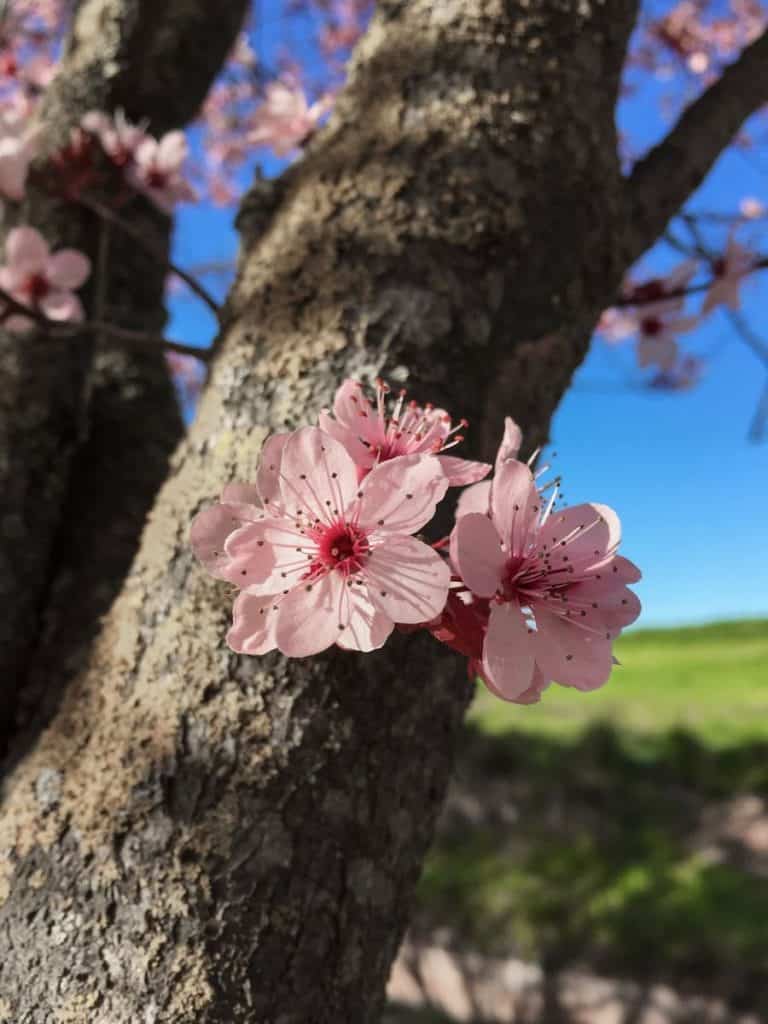 Sant Medir (3rd March)
If you're in Barcelona on the 3rd of March and want to experience something different, head to the bohemian neighbourhood of Gràcia. The community puts on the city's sweetest celebration, Sant Medir.
Get ready to see horse-drawn parades making their way through the streets, with the people sitting on top of the floats throwing out sweets. Practise your collecting skills at home to get the biggest share of the 60 tones of sweets organisers throw! A secret? Some canny folks bring an umbrella and turn it upside down to catch the candies. Smart!
The history behind Saint Medir's celebration
And why all of this? The celebration honours Saint Medir, a peasant who, according to legend, had some farmland nearby Barcelona where he planted broad beans. At that time, the bishop of Barcelona was being persecuted, and he stumbled upon Saint Medir. He told him to please tell the truth if the persecutors asked for him. Then, he ran away, and the broad beans started growing like crazy. When the persecutors asked Saint Medir if he had seen the bishop, he told the truth. They took him prisoner, thinking he was mocking and protecting the bishop. Not long after, they also captured the bishop and martyred both to death.
In 1828, a baker living in Gràcia, named Josep Vidal, was ill. He was devoted to Saint Medir, and he promised that, if he was healed, he would go every year on a pilgrimage to the hermitage of the Saint. He would do it on a horse while announcing his promise to the neighbourhood. In 1830, the baker was feeling better and, on the 3rd of March (Saint Medir's festivity), he fulfilled his promise. The following year, some friends and family joined him, and the number of people kept growing year after year.
In the first parades, returning from the pilgrimage, the baker from Gràcia threw broad beans to the public as a tribute to Saint Medir. Over the years, broad beans have been replaced by sweets, to the point that nowadays the celebration is called "Dolça Festa", which translates as Sweet Party.
Run or walk La Transèquia (5th March)
The Transèquia is a popular walk taking place at the heart of Catalonia on the 5th of March. The walk follows an irrigation channel named Sèquia, which is 23.5 km long.
The route can be done walking or running. It has 3 different start points depending on the length you would like to do (from Balsareny, which is 23.5 km; from Sallent, which is 17 km; and from Santpedor, which is 9.5 km). The finish point is the Parc de l'Agulla, a beautiful park with a lake and views of Montserrat located in Manresa.
The walk is delightful, as most of it is flat. We don't want to make a lot of spoilers, but vineyards, green farm fields, and little stone bridges are some of the things you'll find along the way.
The organisation arranges buses from the Manresa bus station to reach the chosen starting point. Similarly, you'll find buses from the park to the 3 starting points at the end of the walk.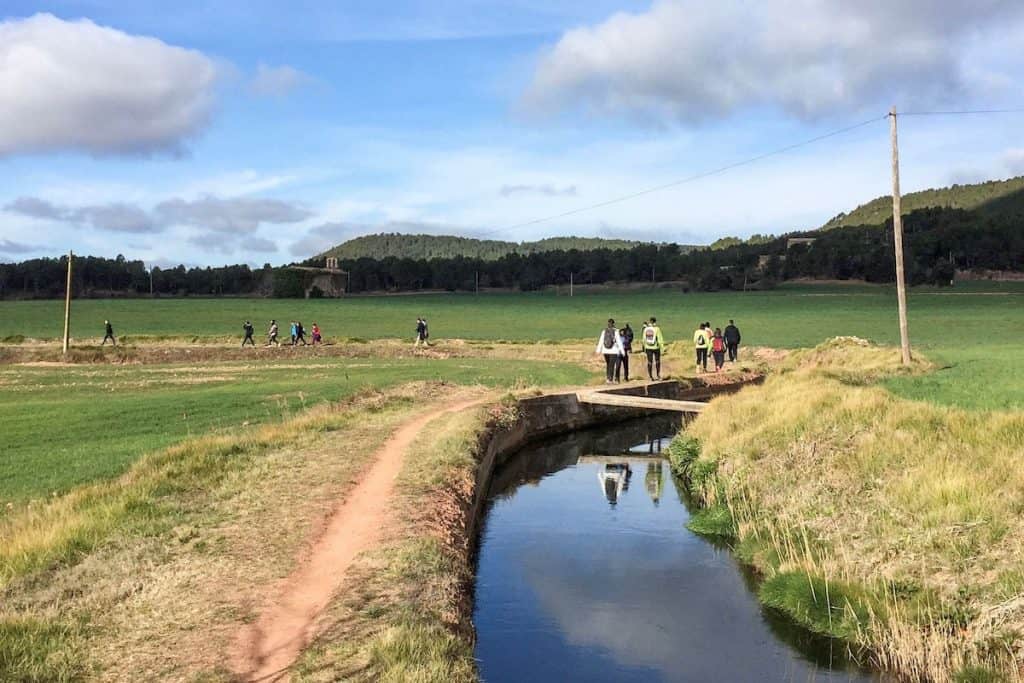 Run the Barcelona Marathon (19th March)
An alternative (and sweaty!) way of sightseeing Barcelona is running the Zurich Marató Barcelona. 42 km of fun passing through the city's most emblematic sites: Plaça Espanya, Camp Nou, Casa Batlló, Sagrada Família, and Arc de Triomf, amongst others.
I (Marina) ran it in 2014. I had a lot of fun seeing participants from all over the world taking selfies in front of La Sagrada Família while running! It was one of the greatest challenges I've ever done. But at the same time, one of the most rewarding and memorable races I've ever run.
The city comes alive on the day of the marathon. People are cheering all over the city, the road traffic is closed, and thousands of runners turn the empty streets into colourful parades. Whether running is your passion or you just want to cheer up the athletes and amateurs making an effort, don't miss this cool race if you happen to be in Catalonia!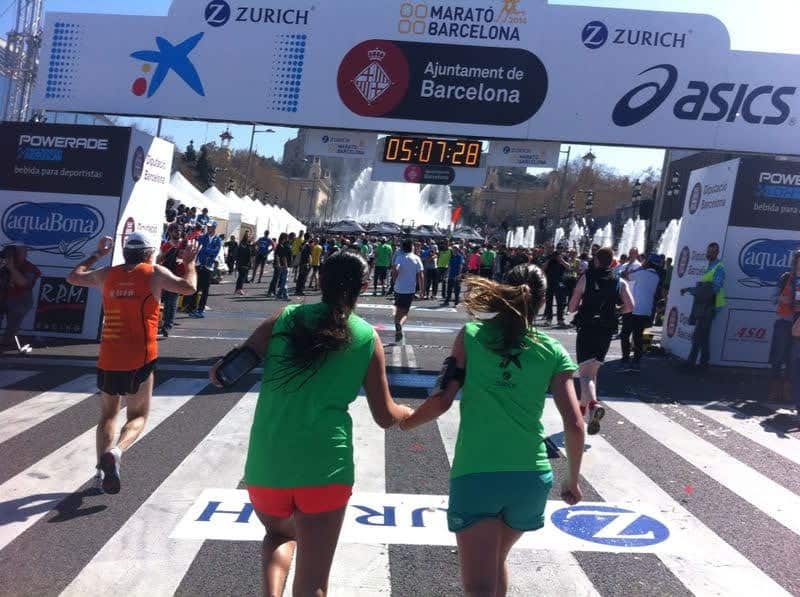 Go skiing
The cold is no excuse to stay inside! Catalonia is ideal for skiing and snowboarding if you fancy a day of exercise in the mountains.
Home to 9 ski resorts, we're sure you'll find one that suits your level and taste. For more info about the ski resorts located in the region, take a look at our blog post Where to ski in the Catalan Pyrenees: A guide to all the ski resorts in Catalonia.
If you decide to venture a little bit further, you can also explore the ski options available in Andorra. Check our blog post Skiing in Andorra: A guide to all the ski resorts in the country.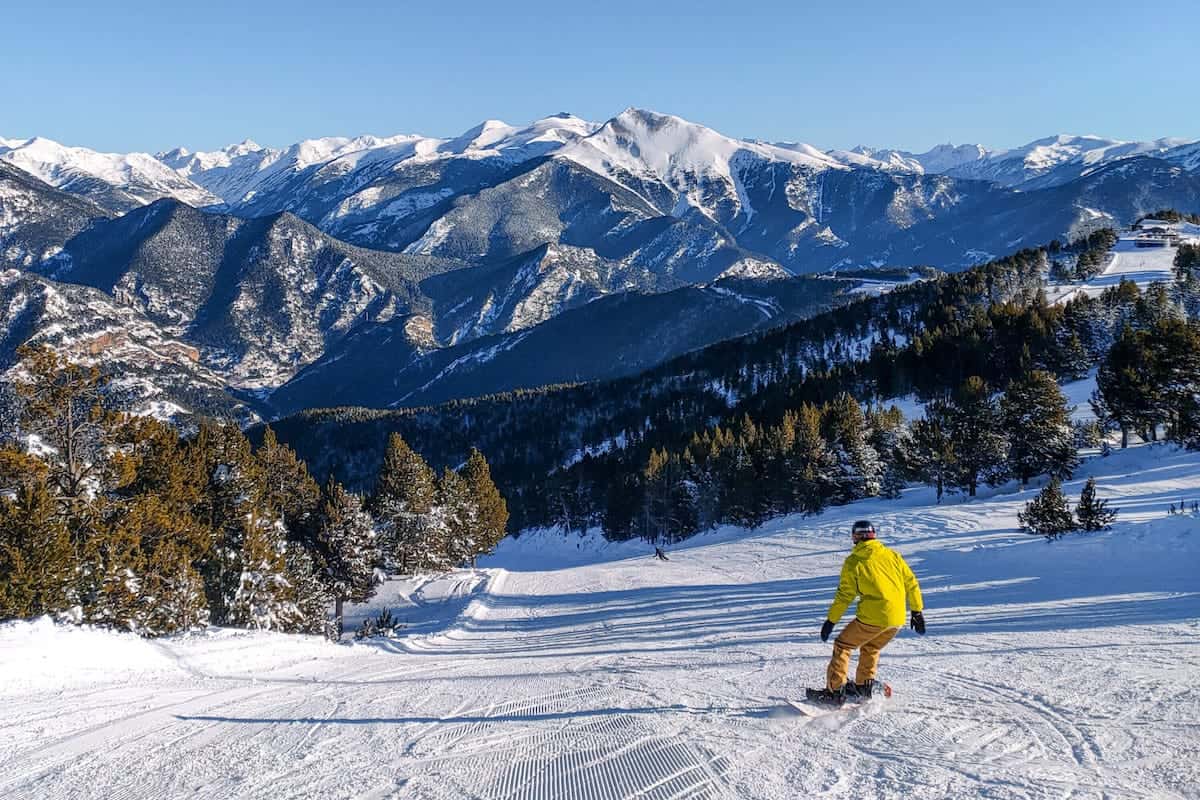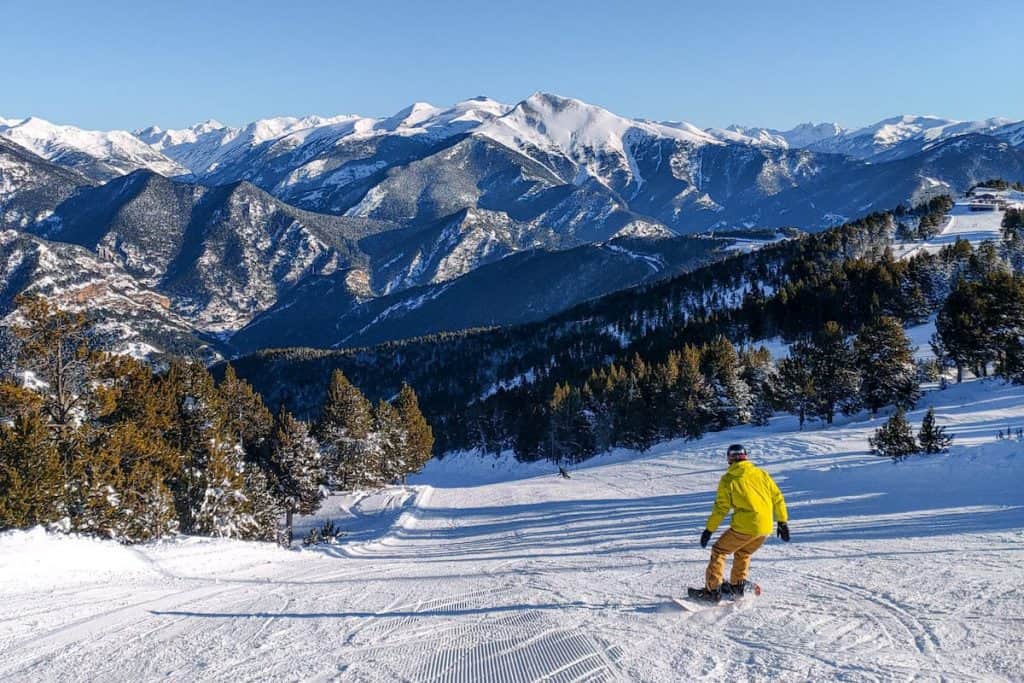 Eat calçots
Picture this: a kind of spring onion, much thicker and with a longer white part. This is a calçot, Catalonia's favourite winter veggie. But as much as we like calçots, what we truly enjoy is the sauce we eat them with.
This nutty sauce, called romesco, is made with tomatoes, roasted red peppers, toasted almonds, vinegar, and garlic. Calçots alone aren't that spectacular. But, as soon as we dip them in romesco sauce, it takes them to a new whole level!
Especially in February and March, one of the favourite hobbies of the Catalan people is to enjoy a calçotada, a winter BBQ centred around eating calçots. Calçotades start by making a hot fire and grilling the calçots to perfection over it. Once they are slightly black, the calçots are wrapped up in newspaper to keep them warm, just like Fish & Chips.
Important! When eating calçots, never ever use a fork or a knife to peel off the charred outer layer. That's the most essential rule: Calçots are ALWAYS peeled with bare hands! Once peeled, deep them in the romesco sauce and eat them. Sweet, tender and absolutely delicious!
No calçotada is complete without all types of grilled meats (like botifarra), potatoes, bread, and some red wine drunk from a porró to help wash it all down.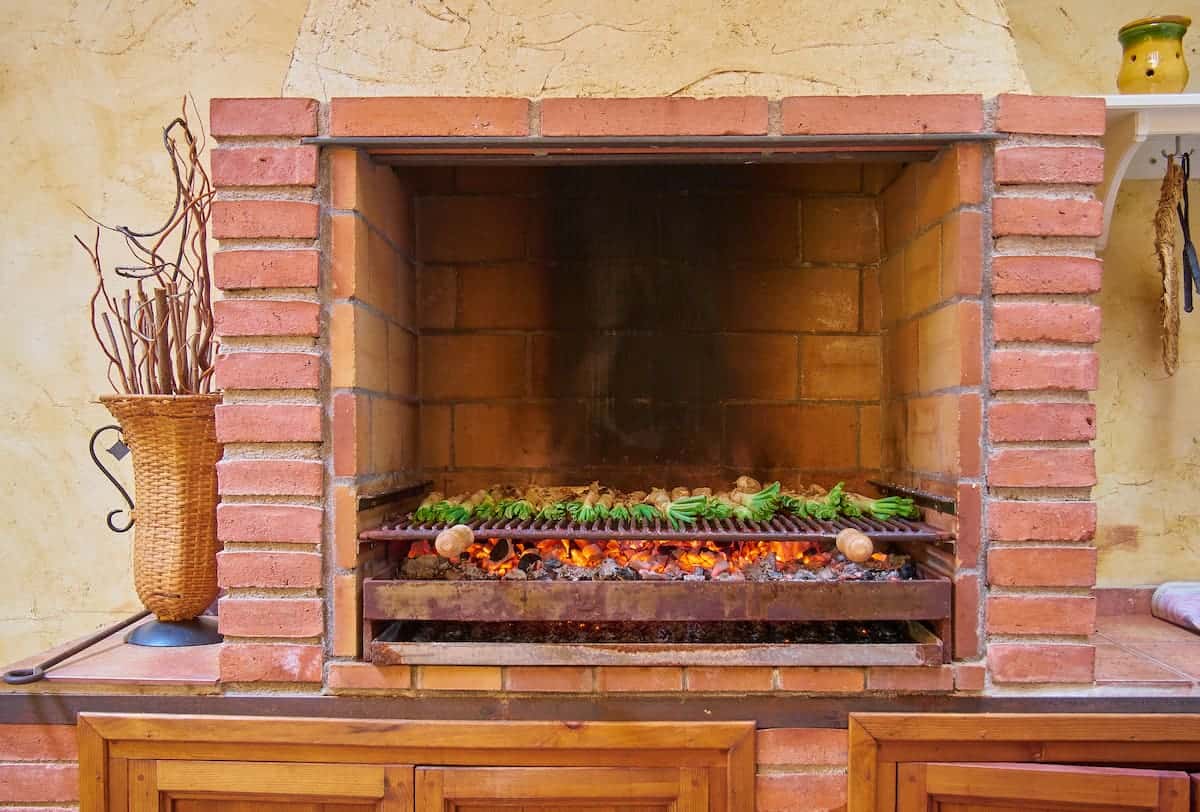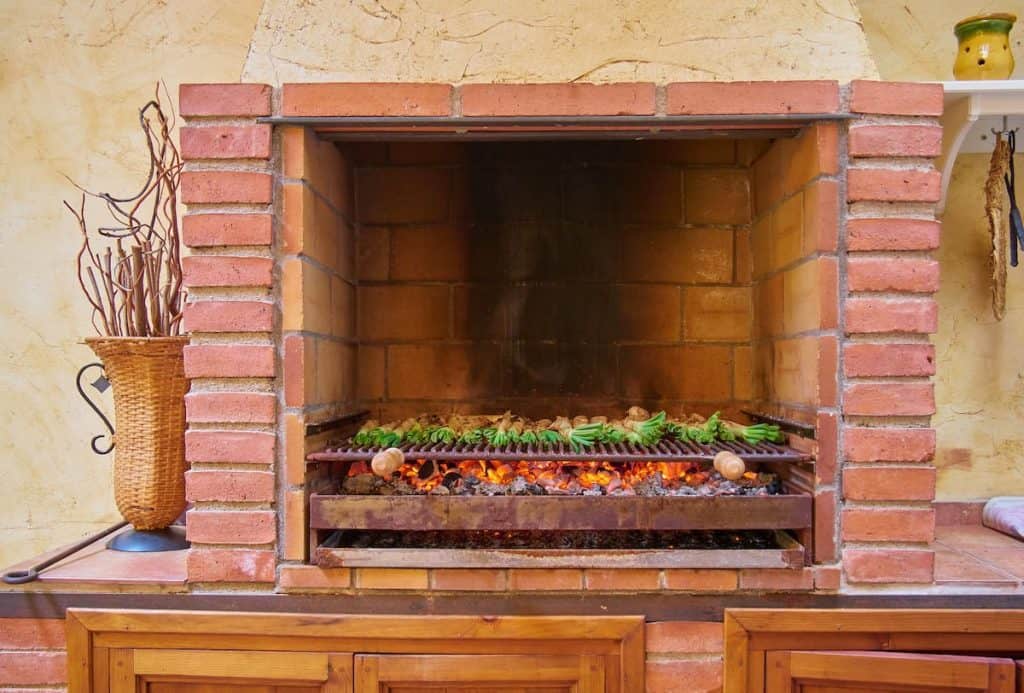 Where can you experience a calçotada?
If you're looking to experience this Catalan gastronomic tradition, you have two options:
Go to a masia (the Catalan name for countryside houses or farms): Nearby Barcelona, you can go to El Vinyet, Can Cortes, Can Cortada, Can Martí. Some great options in the Tarragona province are Cal Ganxo, Masia del Pla, or Masia Cervelló. Remember to always book in advance!
Find a public barbecue spot and throw a calçotada yourself: You can find calçots in most veggie and fruit stores. The famous ones are from Valls, a city in the province of Tarragona, which have earned the European Union's Protected Geographical Indication label. Some barbecue spots: Barbacoes del Parc de Trinitat Vella (in Barcelona), Parc del Pi Gros (in Barcelona), Merendero Can Xec (in the Barcelona province), or Berenador del Collbaix (in the Barcelona province). You can find more spots by typing picnic or berenador in Google Maps.
Enjoy winter activities in the Pyrenees
The options in the mountains are almost endless! Besides skiing and snowshoeing, you can also practise cross-country skiing or ski mountaineering.
For cross-country skiing, you can head to Baqueira-Beret, Aransa, Guils Fontanera, Lles de Cerdanya, Tavascan, Sant Joan de l'Erm, and Tuixent – La Vansa.
If you want to experience ski mountaineering, you have two options. The first is venturing in the wild, always following the safety recommendations! The second is trying out one of the itineraries in the ski resorts.
In most ski resorts, you'll also find other special activities, such as snowmobiles, snowshoeing at night, mushing, and even ice diving!
Snowshoe to discover magical winter landscapes
Put your jacket on, strap on your snowshoes, and get ready for a winter adventure!
Snowshoeing is an ideal way to discover landscapes covered in snow, that otherwise we wouldn't be able to enjoy. You can find snowshoe routes all over the Catalan Pyrenees.
If you're looking for something safe and easy to plan, head to one of the ski resorts in Catalonia. Most of them have snowshoe trails of various levels, and you can rent the equipment on-site. For example, here you have a snowshoe excursion that we really like in the Port del Comte ski resort.
If you want to venture into the wild, you're no short of options in the Pyrenees! We suggest you search for a route on Wikiloc around the area that you're staying. One of our suggestions in a snowshoe route in the Vall d'Aran region, that will take you to the picturesque village of Montgarri.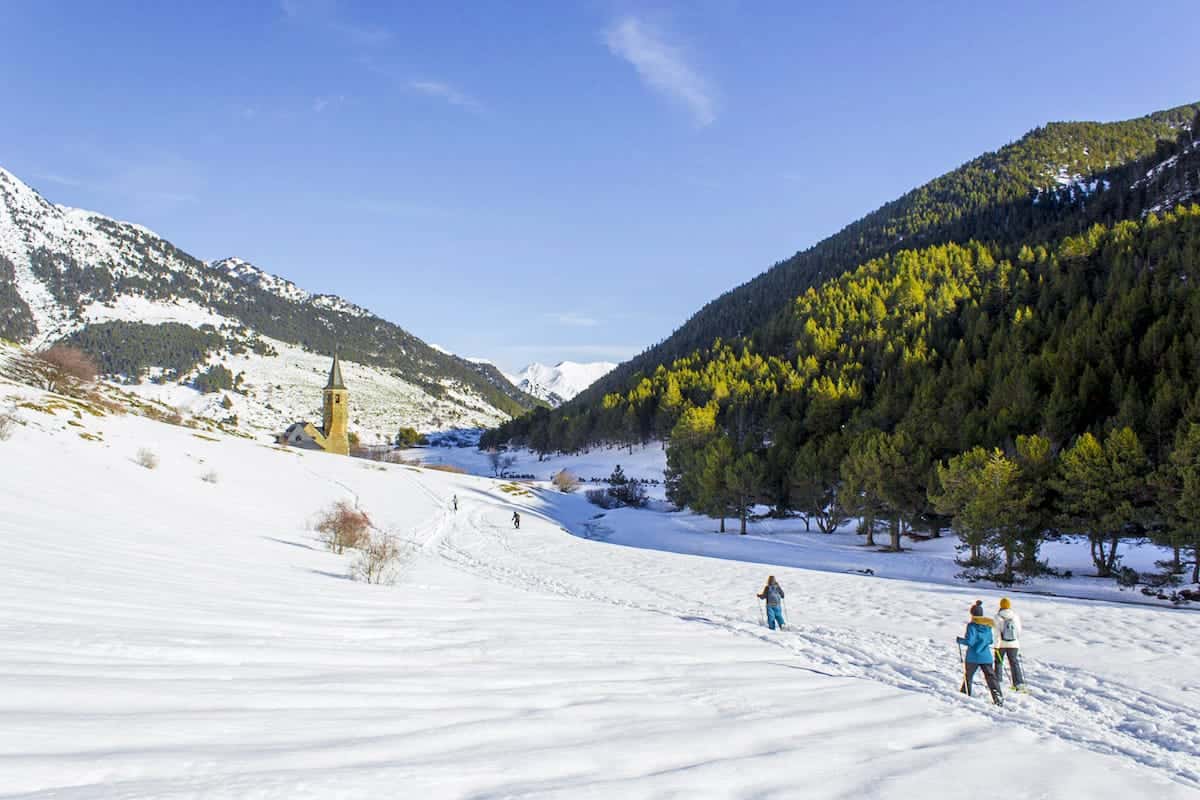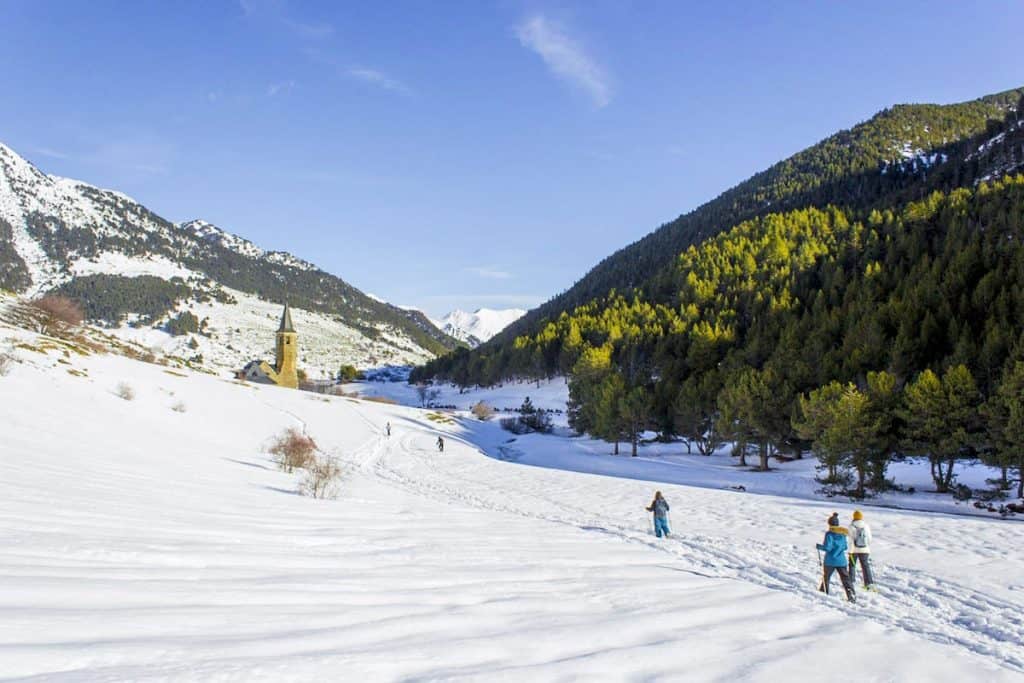 Taste local beers at Rustic & Wild festival (25th March)
Forget about the well-known Estrella Damm and discover local beers produced by small breweries from all over Catalonia. Rustic & Wild is a festival dedicated to all things fermented: beer (mainly!), kombucha, wines, etc.
The festival takes place in Santa Pau, a small rural village surrounded by volcanoes. This year will be the second edition and it's expected to come with a lot of new surprises. Think DJs, live music, tastings, etc.
If you're a beer fan, you'd better save the date!
Check the Indie D'A Film Festival (23rd March to 2nd April)
Cinephiles will love this plan!
April rounds out with the D'A film festival, which celebrates the best in indie film and what's next to come in the world of cinema.
The "D'A" in the festival's name stands for d'autor (auteur cinema in Catalan). So, expect plenty of fascinating, creative movies, more like Sundance than Hollywood productions.
Other cool plans to do in Catalonia in March
Looking for more ideas for your winter trip? Here you have some suggestions:
Have you ever visited Catalonia in March? If so, we would love to hear about your experience!