Trees keep turning more and more reddish and jackets are once again part of everyday life. November in Catalonia means the autumn weather kicks in, with temperatures dropping and days getting both darker and colder. But don't let cold and darkness stop you from visiting us!
November is a nice time to come to Catalonia as there's plenty of things to do here, whatever the weather. Also, there's usually less travellers around, so you can enjoy less crowds and more peacefulness.
Are you coming to visit us during this time? From eating roasted chestnuts to spending time in nature, we'll help you discover local plans to do in Catalonia during November.
* Post written for the first time in October 2021 and updated in October 2023.
The weather in Catalonia in November
Time for the autumn weather to kick in! November is usually the time when the temperatures noticeably drop from summer highs. Also, the hours of daylight become less.
🌡 Temperatures
The temperatures vary a lot depending on the area of Catalonia you're visiting.
On the coast, temperatures noticeably drop from the summer highs, which can stretch into October. However, temperatures rarely dip below 10ºC (50ºF), and you'll still be able to strip down to a T-shirt and enjoy a beer outside on sunny days. The benefits of the Mediterranean weather!
On the mountain, though, temperatures are much lower, reaching some days the 0ºC / 32ºF (and below) at nighttime.
You can keep an eye on the weather on your phone's app (we usually use Google Weather) or Accuweather.
🌦 Weather
Sunshine is still the norm in most parts of Catalonia, but rain and storms can be more frequent. Just in case, we recommend you pack a waterproof jacket so you can keep exploring without getting too wet!
Huge snowfalls are not frequent in the mountains at this time of the year, although you can get to see a few flakes.
☀️ Hours of light
Keep in mind that the days are quite a bit shorter, as clocks have gone back by now. Take this into account when planning: you might want to get up a bit earlier so you can maximise your hours of light.
What to pack for a trip to Catalonia in November
🧣 Clothing
What about the clothes to pack? Temperatures are not as extreme as in wintertime, but you'll definitely need to add a jumper and a jacket to your packing list.
If you're going to the mountains, it's not a bad idea to pack a pair of gloves, a scarf, and a beanie, as it's not unusual to see snow in November.
🥾 Footwear
Regarding the shoes, sneakers or boots are a great option. To spend time in the mountains, a pair of warm hiking boots will do.
What's on in Catalonia in November
Commemorate All Saints' Day (Tots Sants in Catalan)
November kicks off with a public holiday in Catalonia: Tots Sants (or All Saints' Day), a day to honour and remember the dead.
People usually go to the cemetery to visit their loved ones and leave them flowers. Flower vendors line the streets to sell floral displays to people to decorate their beloved deceased's graves. But there's more to this day than remembering the past!
This is also when families traditionally gather together and eat roasted chestnuts, sweet potatoes and panellets. Head to our post explaining La Castanyada to find out what panellets are, how delicious they are and how you can make them at home. We don't want you to wait until coming here to try them!
Tots Sants is celebrated every year on November 1st, the day after La Castanyada. Take into account that people have the day off at work and some businesses might be closed.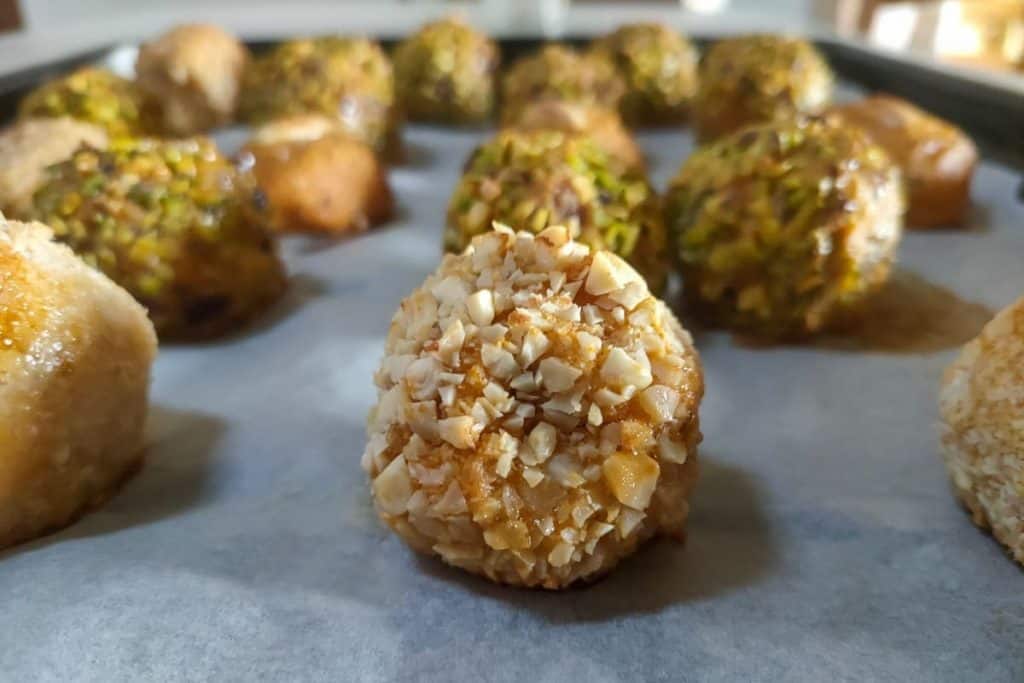 Spend a terrific or Christmassy day in PortAventura
An amusement park is a plan we wouldn't miss but if on top it's transformed into a spooky and gloomy place, we better get going!
Port Aventura is the most visited theme park in Spain and the sixth most visited theme park in Europe. From mid-September to mid-November, the park dresses up with Halloween-themed decorations, shows and attractions. Ready for a frightfully good time?
If you're more into Christmas than Halloween, then you'll like to visit Port Aventura at the end of November. The atmosphere changes entirely and starting the 19th Nov, you can enjoy Christmassy decorations and magic shows all around the park.
Go mushroom picking
Catalonia is a region with a strong mushroom picking tradition, and mushrooms play a huge role in Catalan gastronomy. If you hear someone talking about "bolets", they're referring to these earthy treats.
Several mountain regions and woodlands make our country an ideal place to forage ugly but delicious fungi. Typical areas that mushroom enthusiasts frequent are the Berguedà, the Solsonès and the Montseny natural park.
The most commonly found species in Catalonia are waxy cap (llanega), yellow-footed chanterelle (camagroc, please make an omelette with them!), bloody milk cap (rovelló, delicious when cooked in the oven), black chanterelle (trompeta de la mort), and grey knight (fredolic). Check this website to find more info about those mushrooms and see some pictures.
Eager to spend a day getting closer to nature while also earning a tasty treat? Be aware that mushroom identification is no easy task, even for experts. We recommend you look at this list of Catalan toxic mushrooms and download an identification app such as Roger's Mushrooms. Always eat only those mushrooms you know you can identify without a shadow of a doubt!
Also, remember to follow good practices when picking mushrooms to prevent damage to the forest and respect the environment. For example, gather the mushrooms in baskets, not in plastic bags. That way, the spores that give birth to new mushrooms fall in the forest, and we all can enjoy mushrooms next season!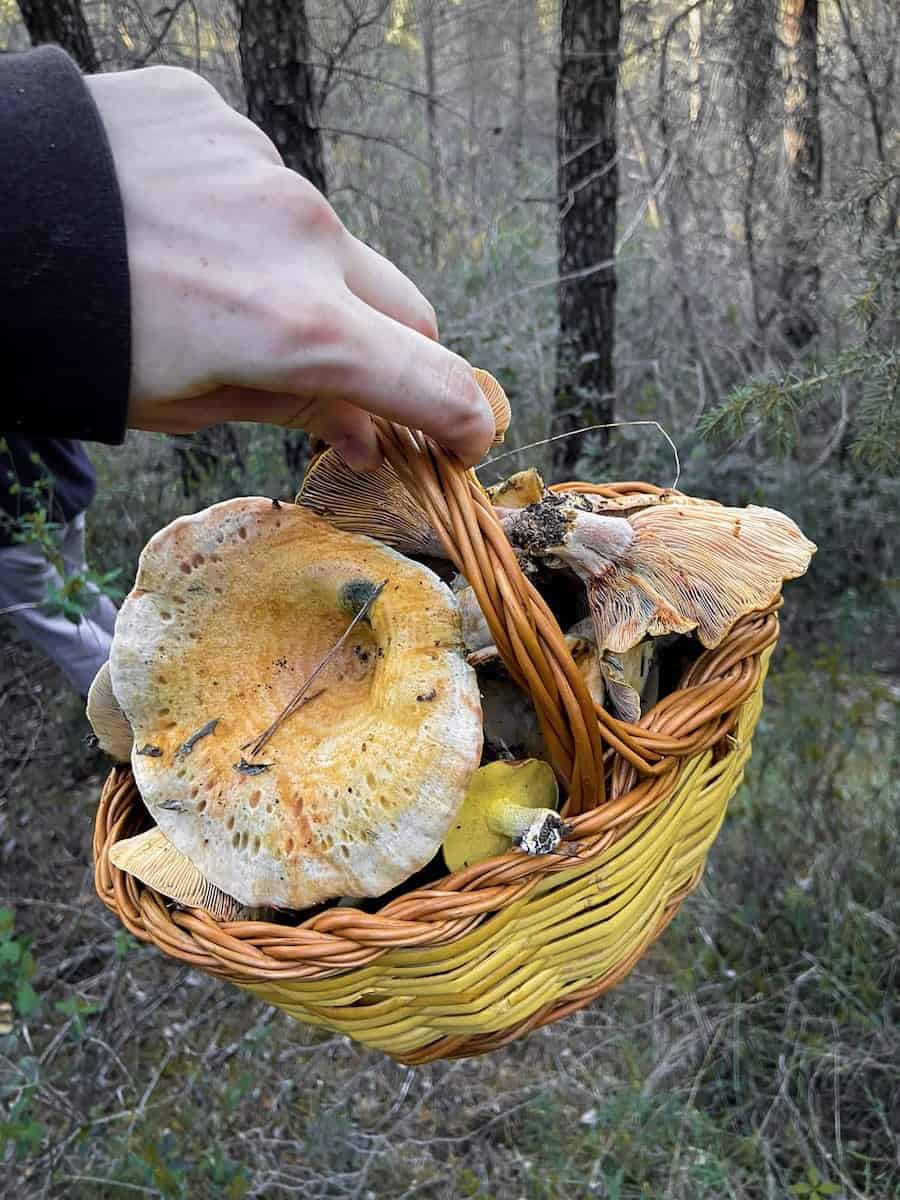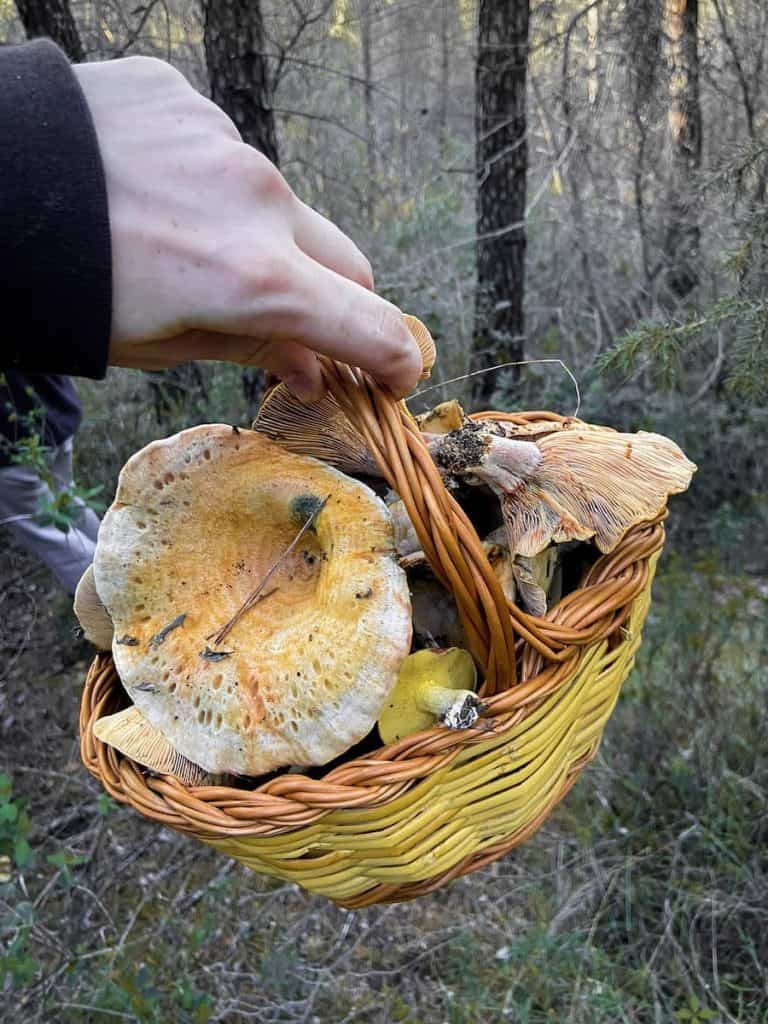 Harvest olives to make olive oil
You probably know that this ingredient is a must in Mediterranean cuisine! And Catalonia is a producer of top-quality olive oil. October and November are the months to harvest the olives and getting them ready to be turned into this gold liquid we very much love. If you want to know how the process works, taste some oil varieties and spend a day living the harvest first-hand, why not join a harvest tour?
Some olive oil farms located in the province of Tarragona, the land of olive oil, offer trips to join the harvest. We suggest Molí Cubells (one day tour) or Montbrió Belverde (5-day trip). Get hands-on experience on the craft of olive oil making by joining them!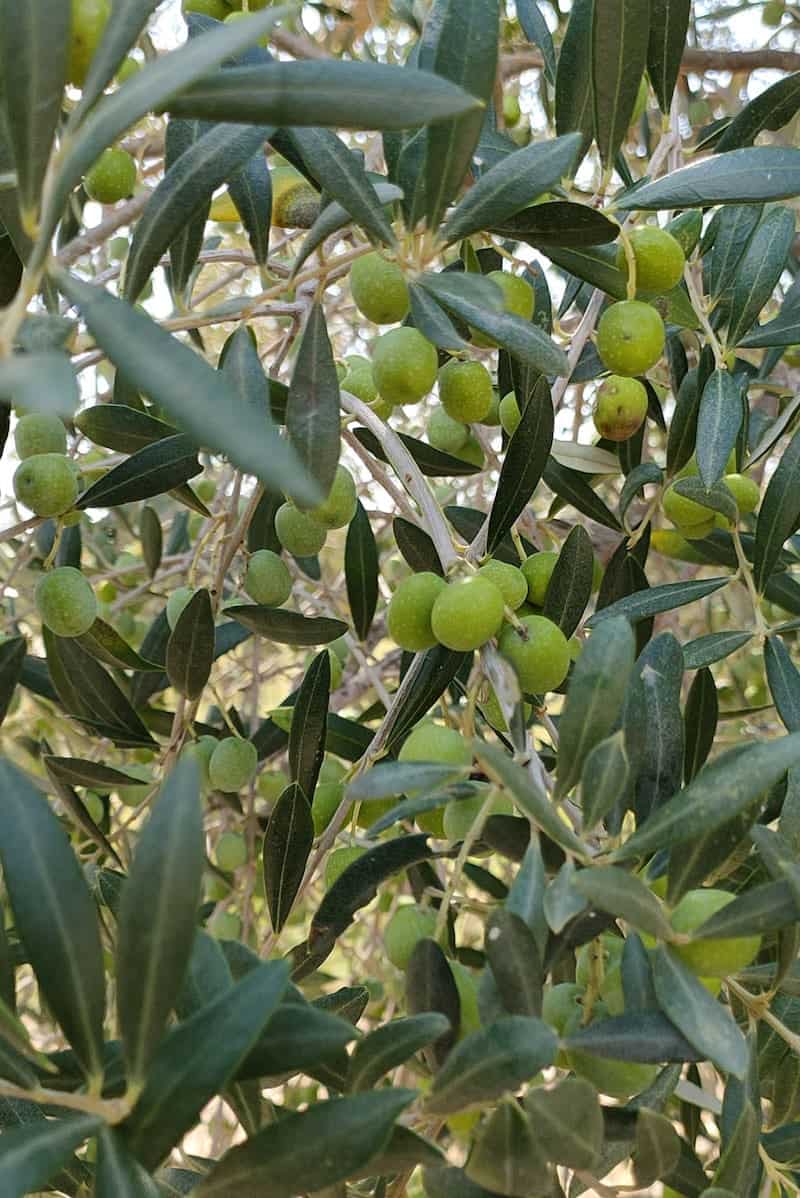 Enjoy autumn colours in the woods
Autumn is a synonym for slowing down and getting ready for winter. And some trees have a pretty way to do so! Head to one of Catalonia's woods or natural spots to enjoy the vast array of tree leaves' colours, ranging from yellow to red. Here we mention some of the places where you can enjoy this nature's show:
Stunning autumn hikes in Girona province
La Fageda d'en Jordà: One of the most famous spots to visit in autumn. Therefore, it's better to go early in the morning or during week days. It's a beech tree forest that has grown on a lava field in the Garrotxa Volcanic Zone Natural Park (Girona province). Several sign-posted tracks allow you to explore this stunning forest.
Fageda de la Grevolosa: Another beech tree forest, home to enormous beech trees more than 300 years old.
Cerdanya: Located in the north of Catalonia, the mountain region of La Cerdanya is an ideal place for autumn lovers. Some beautiful spots and hikes are the dòlmens d'Eina, the Ingla valley, the Sant Guillem de Llívia park or the Sallagosa park.
Bosc de Merlí: A spectacular chestnut tree forest located in Viladrau.
Impressive autumn hikes in the Lleida province
Aigüestortes i Estany de Sant Maurici National Park: The only national park in Catalonia. It's so so so beautiful! Amd it has endless hiking opportunities. You can either choose to go for a one-day hike or do multi-day hike. If you go for option 2, you can sleep at one of the national park's hut.
Vall d'Aran: A beautiful mountain region located in the northwestern part of Catalonia. For autumn vibes, we recommend the bosc de Carlac, a forest with millennial beeches that leave the tracks covered in golden leaves. You can get to this forest from the village of Bausen.
Alt Pirineu Natural Park: The largest natural park in Catalonia, located in the Pyrenees. One of our favourite excursions is the bosc de Virós, a woodland landscape of outstanding natural beauty. The colours are diverse as the forest is composed of different tree species. To get there, park the car at the village of Araós. Then, follow one of the three sign-posted tracks that start there.
Beautiful autumn hikes in the Barcelona province
Montseny Natural Park: We recommend you park the car in the Passavets fountain and hike the Turó de l'Home, an iconic peak in the area. Other beautiful areas are the Fageda de Santa Fe, a beech tree forest, or the Castanyer Gros d'en Cuch, a huge chestnut tree with a perimeter of more than 12 m. It's considered the largest tree in the country for the spectacular thickness of its trunk. Geeting inside the tree is really cool!
Lovely autumn hikes in the Tarragona province
Reserva Natural Parcial de les Fagedes dels Ports: Located in the southerwest part of Catalonia, in the Els Ports natural park. There are several hiking and MTB routes in the area.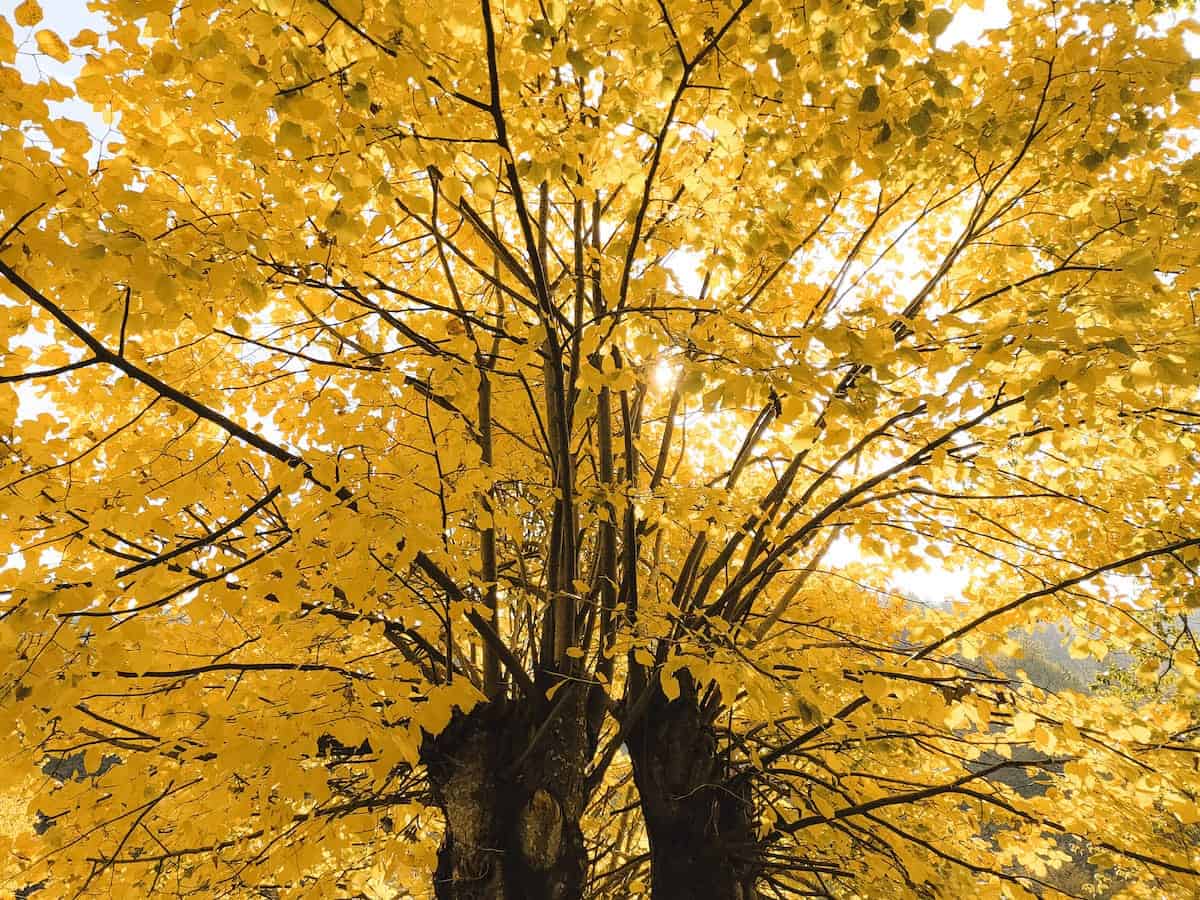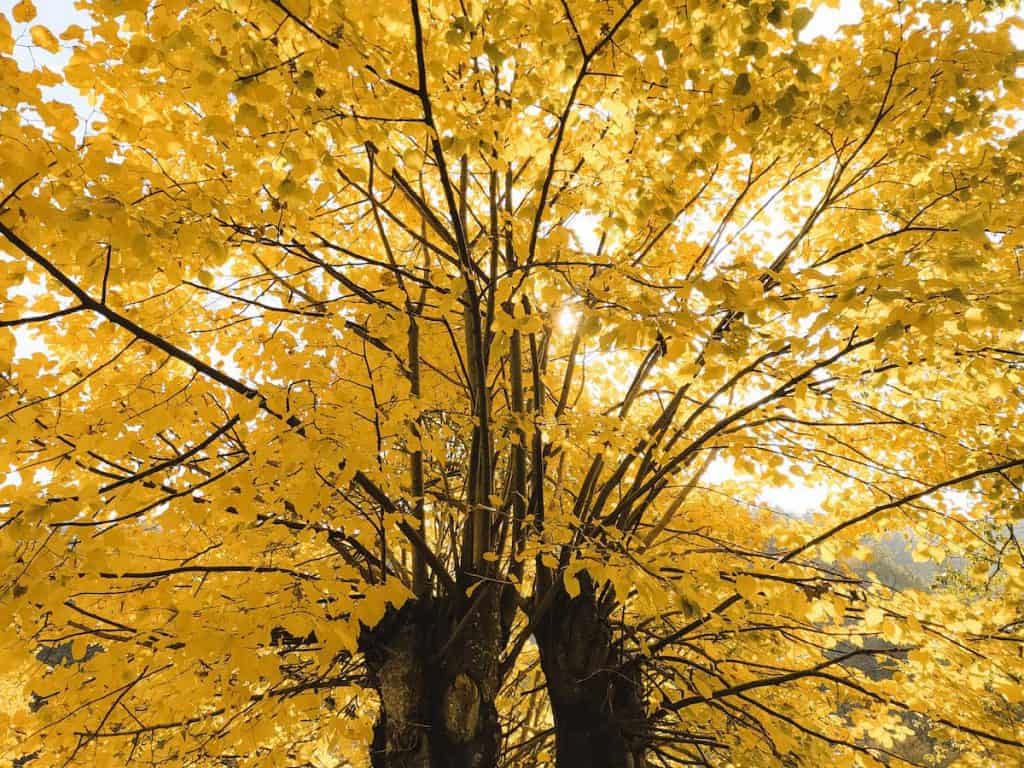 Other cool plans to do in Catalonia in November
If for some reason you haven't filled your agenda yet, here you have some more ideas to add to your Catalonia autumn trip:
Spend a magical night (or two!) in a treehouse: Bring your childhood dreams to life in one of the treehouses you can find all over Catalonia.
Hike the iconic mountain Matagalls: The perfect plan to enjoy a day outdoors in the natural park of El Montseny. The hike takes around 3 h and is a classic amongst local mountaineers. Once you reach the peak, you'll be rewarded with wide-open views of all the park and surroundings, from the Pyrenees to the sea.
Skydiving nearby Barcelona: Watch Montserrat, the sea and the Pyrenees from a different perspective, and get your endorphins pumping right after stepping on the plane.
Visit Cardona's impressive Salt Mountain and its medieval castle: Cardona is famous for being home to one the most important salt deposits in the world as well as a very well-preserved medieval castle. It's a great day trip from Barcelona!
Have you ever visited Catalonia in November? If so, we would love to hear about your experience!