Are you getting ready to prepare a trip to Catalonia? Great, you're on the right place to start planning your next adventure!
On this guide, we've put together a roadmap that will help you navigate the exciting (but sometimes overwhelming!) process of planning a trip. We tell you how to prepare your trip to Catalonia step by step, from when is the best time to visit us to which are delicious local places to eat.
👌🏼 Our tip
Save this guide in your browser; we're sure it will help when you have any doubts about your trip.
1. Regions: Where do I want to go?
The first thing to planning your trip is to decide which area of Catalonia you want to go to. Catalonia isn't huge, but the variety of landscapes you'll encounter here is. Are you looking for some days of slowing down amongst vineyards? Diving and snorkelling adventures in the Mediterranean? Or a week to hike from hut to hut in the mountains?
We've written a guide that will give you a taste of each one of the regions in Catalonia. Hopefully, it will help you decide where your next adventure will take place!
👌🏼 Our tip
To fully immerse yourself in a region and get a true feeling of what life is there, we recommend just visiting one (maximum two!) region during your stay in Catalonia.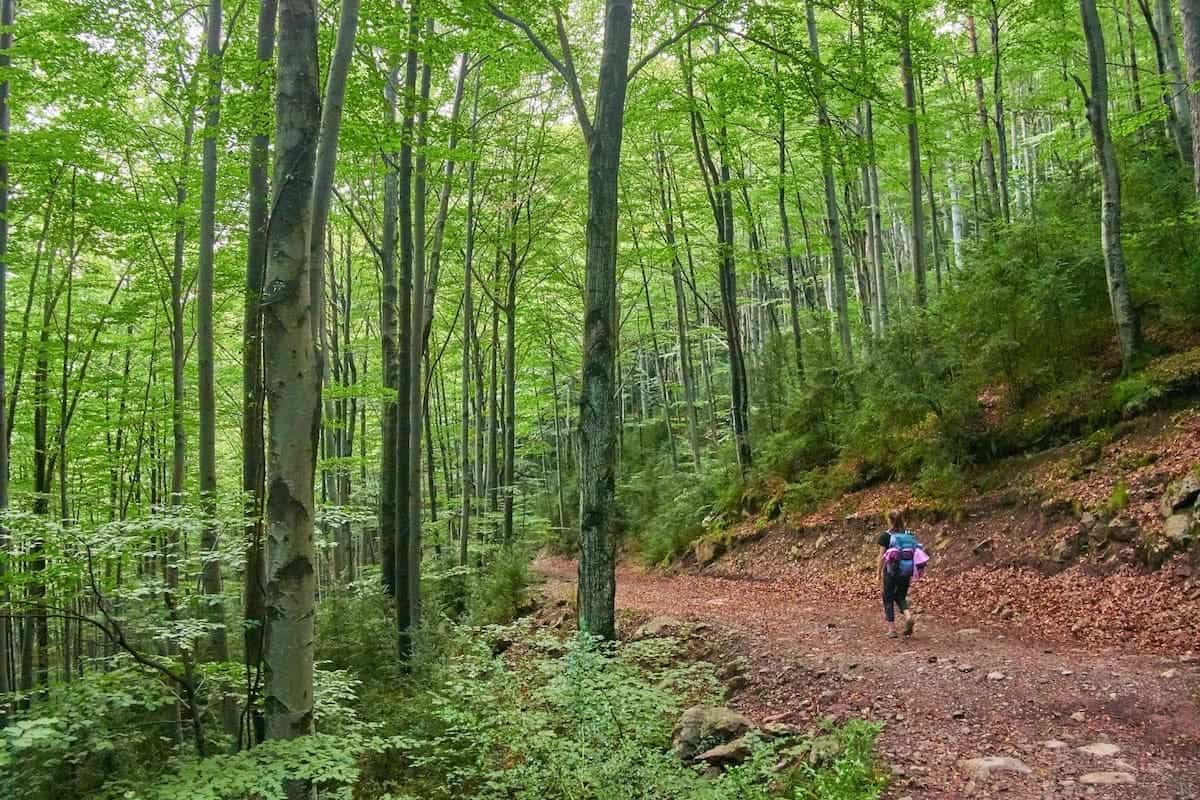 2. Time: How many days do I need to visit Catalonia?
Once you know which area you want to cover, the next step is to plan how many days you will spend here. To us, the ideal would be at least 5 days. And if it can be 10 or 15, even better!
Most of you come from other countries, so on arrival and departure days, you'll spend a fair amount of hours in the airport or train station. And then, you have to move around the territory to get to your final destination. So, take the time of transportation into account when planning your trip. It's not the same staying in Barcelona as it is reaching the Pyrenees. You'll need some more days to enjoy the second.
3. Season: When is the best season to come to Catalonia?
Honestly, we believe that Catalonia is a wonderful destination all year round. With such a variety of landscapes, we're sure you'll find something you love whether it's winter, spring, summer, or autumn! No matter the season, there's always something to do.
If you can choose when to come, we suggest you do so in spring or autumn. From April on, the weather is nice enough to spend days exploring outside or sitting on the terrace of a café. Also, winter is over, which means more hours of light to enjoy and discover new places.
In April, May, and June, the temperatures start raising but it's not boiling hot yet. Also, it's not peak-season, which means more options for accommodation and less people around. Those months are our favourites, because Catalonia is full of flowers blooming, and it's beautiful wherever you go!
July and August see a peak in the number of tourists and, if you can, we suggest you avoid those months (although it's not always possible, we know!). It's usually pretty hot, and the main sights tend to be super crowded.
September is also a great month to come, as the temperatures are still pleasant to go hiking in the mountains or take a swim at the sea. October and November colour the landscape in yellows, red, and oranges, whereas from December on, the Pyrenees are covered in snow.
If skiing is your thing, coming from December to March is a good idea. It's usually cold and darker, but you'll be able to enjoy the 9 ski resorts in the Catalan Pyrenees!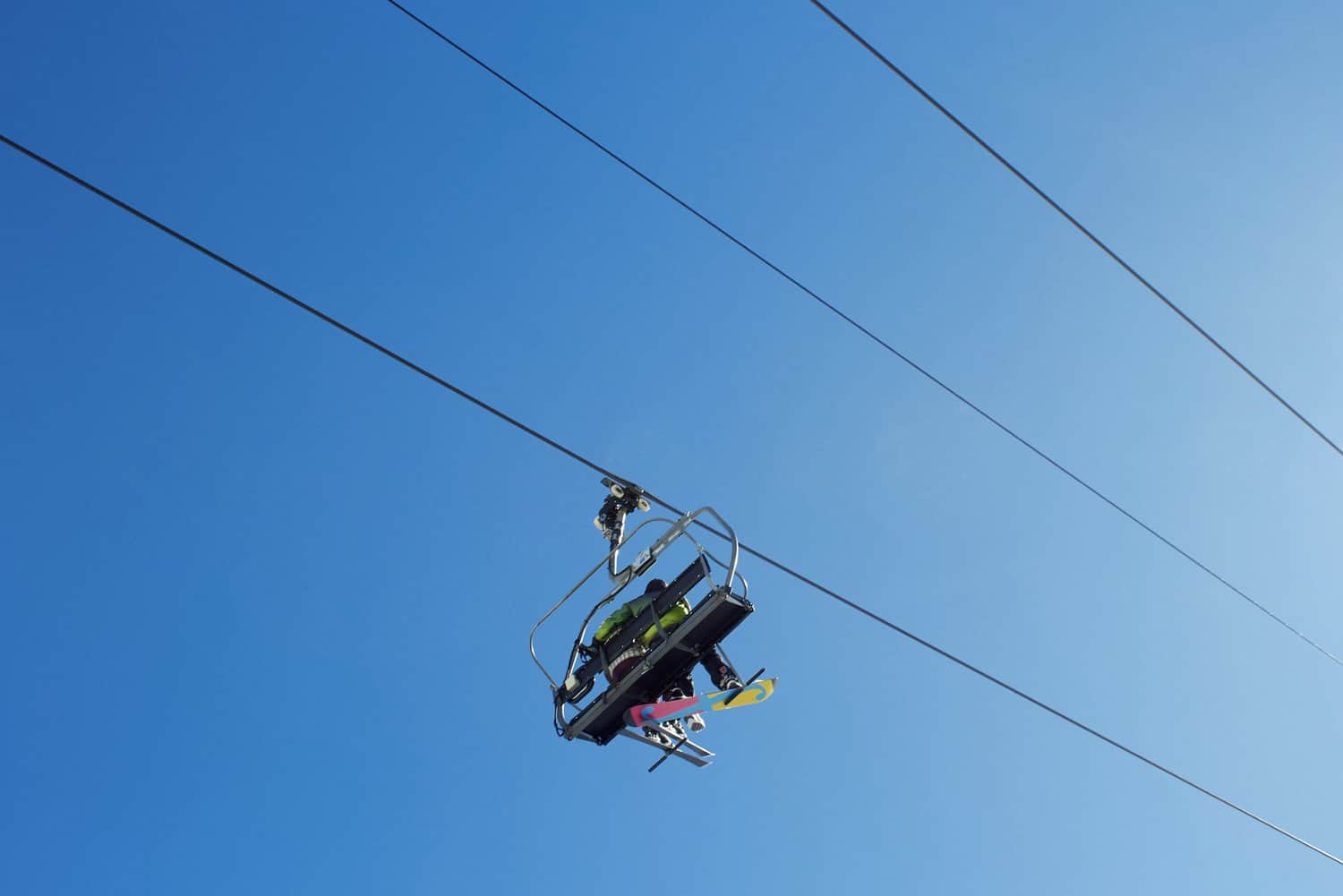 4. Accommodation: Where to sleep in Catalonia
This is always a tricky step when it comes to planning a trip. Should you come here without any hotel booked, so you have the freedom to change your itinerary whenever you want? Or should you look for accommodation months in advance?
The answer is… It depends! If you're travelling in summer, we highly recommend booking your accommodation in advance, regardless of your region of choice. If you're coming to the Pyrenees in winter to ski, same. For the rest of the time, we would also suggest booking in advance, but places tend to be less crowded, so you can be more flexible.
One thing you must do when booking accommodation, whether through Booking, Airbnb, or directly from the accommodation's site, is to read the reviews and get your priorities straight. Do you prefer a hotel in the centre of Barcelona, or one in the outskirts and well-connected by public transport? An accommodation that accepts pets because you are travelling with your doggy? Is having a bathtub a must? Check for those things in the reviews of the housing.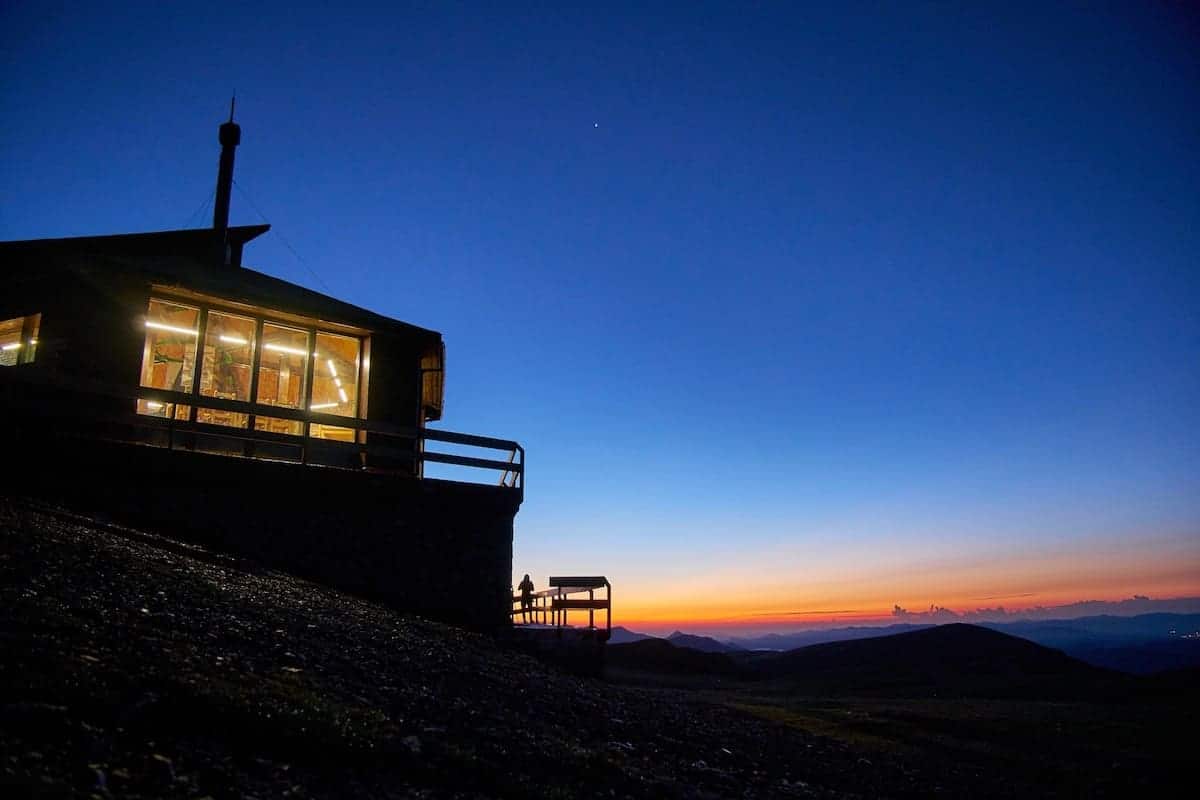 Airbnb, Booking, or the accommodation's site?
When it comes to booking a stay, our first options are Booking.com and Airbnb.
We use Booking.com to get an overview of the available places in a certain place or region for the dates we wish. If we find something we like, we book it through its website, as they often offer free cancellation options and cheap prices.
As we mentioned, the other option is Airbnb. We have travelled a lot using this platform, and our experience has been awesome so far. One thing we like about it is the amount of options there are, ranging from cheap rooms in shared houses to giant castles for your own use. We also love it because it allows you to connect with locals and discover special accommodations. That said, in some places of Catalonia, there aren't many Airbnb options available, and in places like Barcelona, you have to be aware because not all Airbnb there are legal.
Opting for an apartment instead of a hotel is a good option if you travel as a group or family. It gives you more flexibility, and it's a way to save money (cause you can cook there).
We like our accommodation to be part of the travel experience, not just a place to crush at night. That's why we love to discover countryside houses, family-owned masies, and beautifully-decorated boutique hotels. If you're looking for unique accommodation, check out our curated list of hand-picked special accommodations.
How much does a hotel in Catalonia cost?
The accommodation prices in Catalonia vary greatly depending on the region and season. Hotels in big cities will cost you more than in the rural areas, as hotels on the coast in summer will cost you more than in the interior.
The cheapest options are shared rooms in a hostel or a private room in a shared house on Airbnb, but they usually come with a price: shared bathrooms, small rooms, maybe far from the centre, etc.
The common thing is that standard hotels cost between 100 and 150 € per double room per night (in Barcelona and the coast in high-season). And, in the rest of the country, the price is usually slightly lower.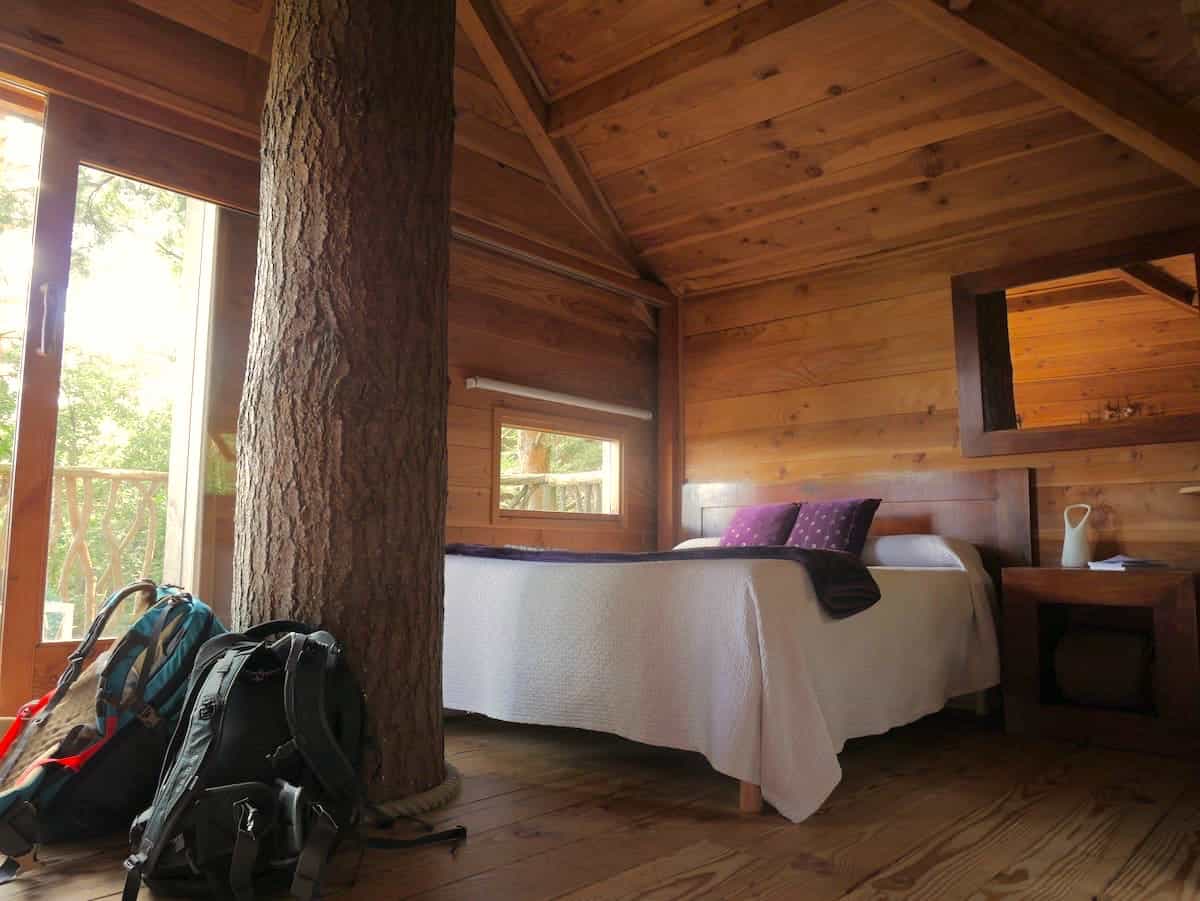 5. Planning: What to do in Catalonia
To us, the most special part of planning a trip is deciding what to do. Although, from experience, we know that it can also be overwhelming.
We don't believe there are "best things to do", "things you can't miss", or "must-do things". We believe a fulfilling trip is more important than a camera full of photos of the most overhyped and overdone sites. Each person is different, and what may be the best for you might be a total sh*t for someone else. Sometimes, the simplest things, like enjoying a slow breakfast on the balcony, can be the ones we remember the most.
Therefore, our recommended approach is to have an idea of what you will like to do but not cram as many things as possible into your vacation. The most memorable moments usually happen when not expecting them.
6. Documents: What do I need to travel to Catalonia?
When it comes to travelling to Catalonia, the documents you need will vary depending on the country you come from. However, some things, like travel insurance and certain documents we mention below, are essential.
Which documents do I need to travel to Catalonia?
When you start planning a trip to Catalonia, make sure you have:
Passport / ID: It comes without saying that a valid passport is essential.
Schengen Visa: This is only needed if you're from a country that is not eligible for visa-free entry into Spain (you can check a list of these countries here) and will allow you to spend up to 90 days in Spain. You can't apply for this visa online, so you'll need to visit a Spanish embassy or consulate in your home country.
If you're from a country that enjoys visa-free access to Spain, you can enter the country for up to 90 days in any 180-day period.
European Health Insurance Card (EHIC): If you're a European traveller, it's worth having this card. It's free and gives you access to medically necessary healthcare during a temporary stay in any of the 27 EU countries, plus Iceland, Liechtenstein, Norway and Switzerland or the United Kingdom under the same conditions and at the same cost as people insured in that country.
👌🏼 Our tip
We can't recommend enough to make a digital copy of your documents and upload it on the cloud (we use Google Drive), send it to your email, or download it on your phone, so you always have a copy of the documents in hand in case you lose them.
Do I need a travel insurance to come to Catalonia?
Your trip to Catalonia doesn't require travel insurance, but getting one may nonetheless be a smart idea. We highly recommend it, as it'll give you peace of mind during your trip.
Your insurance should cover travel to Spain, whatever activities are on your agenda, plus unexpected or expensive situations, such as emergency treatment or medical care.
If you're a European citizen, you may be entitled to free or reduced care in the public system with the European Health Insurance Card (EHIC). For travellers from outside the EU, you'll have to pay. However, travel insurance not only covers medical care, but also costs such as a return flight to your home country or stolen property.
There are several travel insurance companies you can choose from, but we highly recommend IATI. We have used it when travelling around various countries and their customer service, pricing, and coverage are great.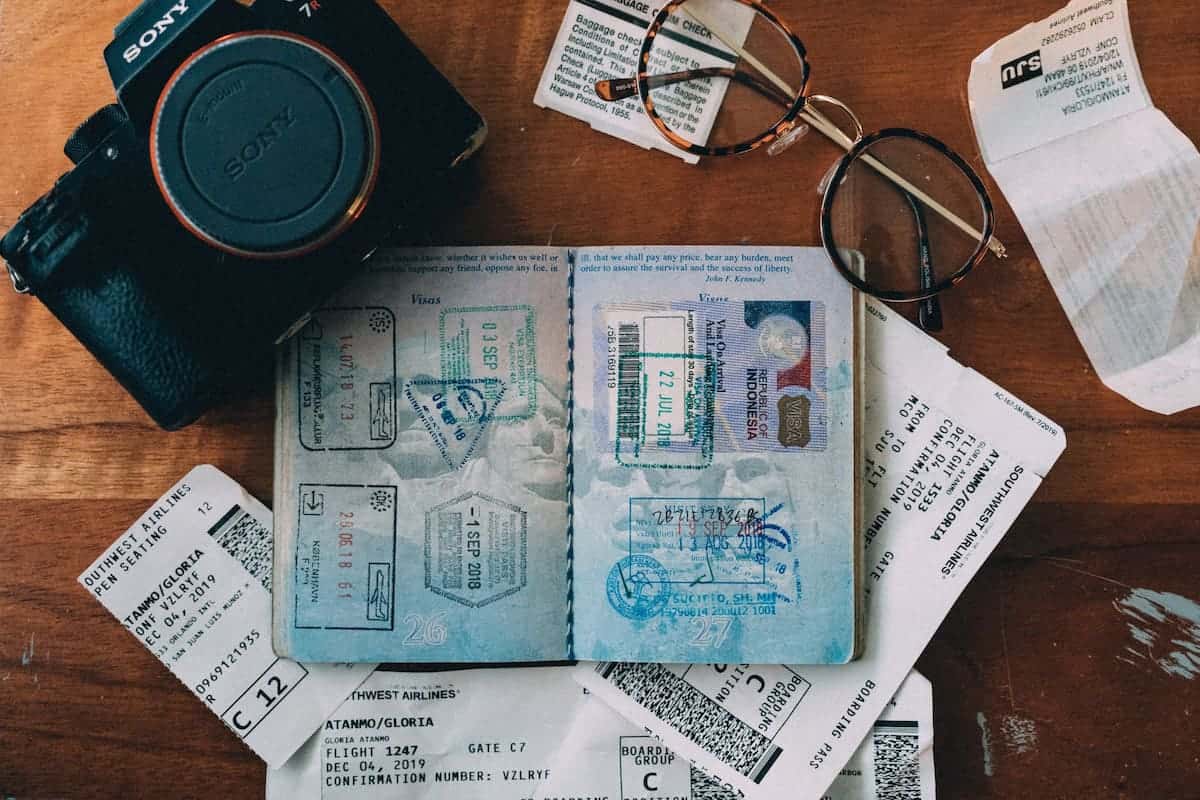 6. Luggage: What to pack for a trip to Catalonia
All right. By that time, you know where and when you are coming, have a rough idea of what you'll like to do, and have all the documents in place. Next step: Are you ready to prepare the luggage?
Essentials
The first thing you have to put in your suitcase (and the most essential one!) are your documents. Without them, you won't be able to even start the trip… So, put the passport on the luggage and make sure that you have the ticket of all your bookings available offline.
Another essential thing is to have the correct plug for the sockets you'll find in Catalonia. The type of plug used here is the Type C, also known as "Euro-plug", used in most European countries. It consists of two round parallel pins, while the wall plug has two holes where it is connected. We always recommend investing in a universal travel adaptor, which will be helpful for any trip.
Which clothes should I bring?
In our calendar guide, you'll find info about what clothes and footwear to pack for your trip for each month of the year. Just choose the month you are coming and look at the post.
On these posts, you'll also find info about the temperatures and the weather, but it's always best you check some days before coming. You can check it on your phone's app or Accuweather.
Where can I store my luggage in Catalonia
If you need to store your luggage for some hours, we always recommend asking at the accommodation first. If they can't, then you can check Radical Storage. It's a company that works with various businesses around the country that store your luggage in their locals. You'll find storage in most touristic and bigger cities, such as Barcelona, Girona, or Tarragona, but not in small villages or rural areas.
The price is 5 € per suitcase per day, and each bag is covered by a guarantee of up to 3000 €. Also, you have to pay for everything through the app or website.
If you prefer traditional luggage storage facilities (consigna in Catalan), you can find them at the Estació de Sants, or the Estació del Nord, both in Barcelona.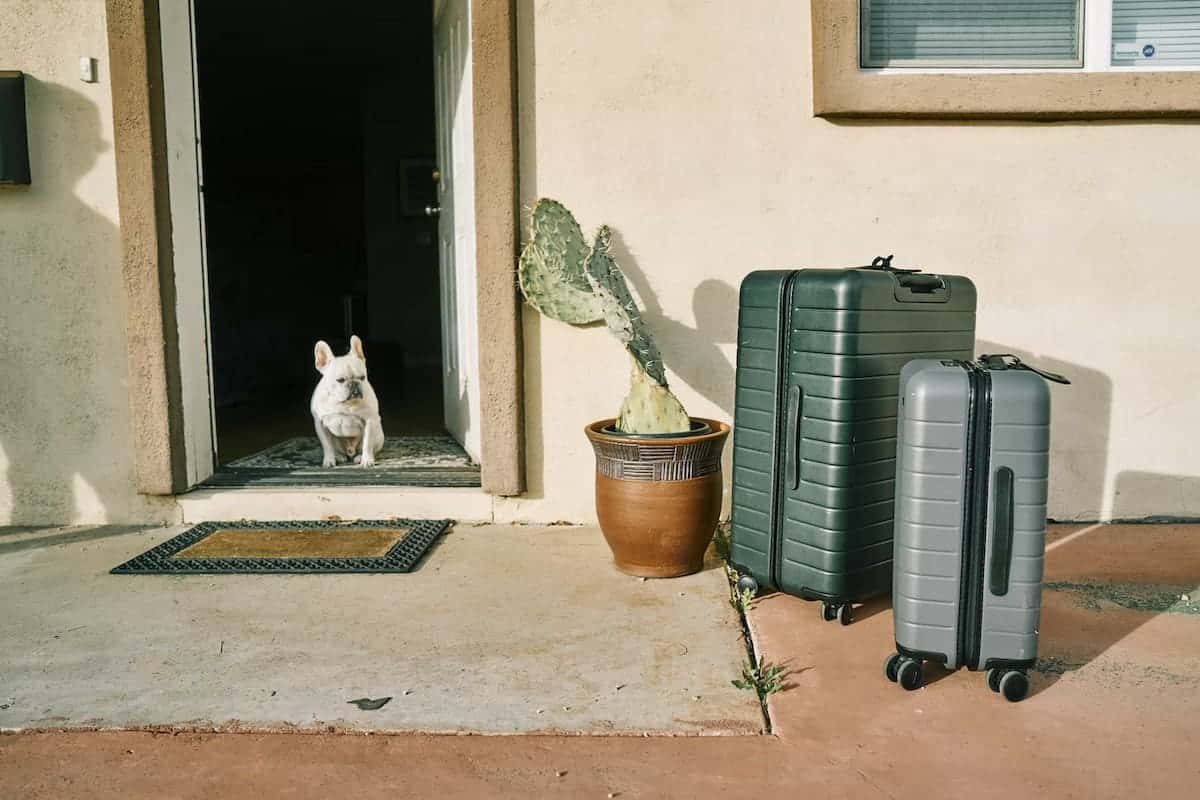 7. Money: How to exchange any currency to €
Catalonia is part of the EU and the official currency here is the euro. If you don't use this currency, we recommend opening a travel-friendly online bank account like Revolut, Wise, or N26. That's the easiest way to change currencies and the one that will save you more money.
We also recommend having some cash with you. You can pay by card in most places, but in some smaller villages or rural areas, they might ask you to pay in cash. If you have a travel-friendly online bank card, like the ones we've mentioned before, you can withdraw money from any ATM in Catalonia (no matter the brand) free of charge.
8. Arrival: How do I get to Catalonia?
Catalonia has five airports:
Besides the plane, another excellent and far more sustainable option is to travel by train. You skip the hours of waiting on the plane, have lovely views during the journey, and can bring water on board!!
Currently, there are high-speed trains linking Barcelona with Perpignan, Montpellier, Lyon, and Paris. From those cities, other trains reach European cities like London, Brussels, or Strasbourg. Take a look at the railroad map of Europe to know more about the lines and connections. Also, there are plans to create Europe-wide night train services, which would be awesome!
💡 Quick tips to make your journey greener
Whenever possible, choose direct flights over ones with multiple stops. The shorter the trip, the greener!
Consider travelling flight-free and using the train instead. Rail travel leaves a smaller carbon footprint than flying.
Bring your own water bottle on board to avoid buying plastic ones.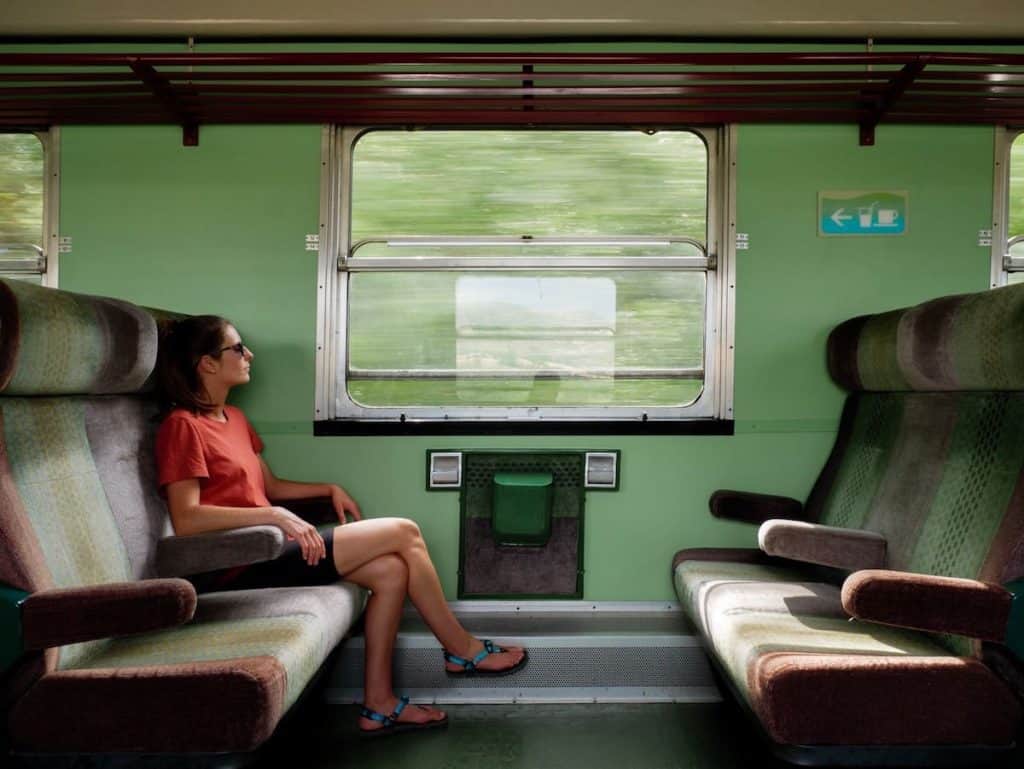 9. Transport: How do I move around Catalonia?
Public transport
When it comes to public transport in Catalonia, you'll find trains and buses. Two train companies operate in the region: Renfe and FGC. Those trains connect a big part of the territory and are a good way to move around.
It's good to know that the punctuality of the Renfe trains is not the best in some cases… Be patient!
Regarding the buses, several companies make both urban and interurban journeys. We recommend searching your destination directly on Google maps, and if there is any bus that makes this journey, it will usually appear there. You can also check Alsa's website, one of the biggest bus companies in Catalonia. Just introduce your departure location, and you will see the available destinations.
Rent a car
Some places in Catalonia, especially the countryside ones, can't be reached by public transport. In those cases, renting a car might be the best option. If you decide to rent a car, we suggest checking doyouspain.com. This website compares the prices of all the rental companies in Spain and usually has great deals.
⚠️ Important!
Before renting a car, check your insurance. Often, coverage from home won't apply abroad, so getting a car with full insurance can come in handy if you are road tripping through Catalonia.
Moving around Barcelona
If you are visiting the Catalan capital, you have various options to move around the city. We always encourage walking as a first option, as it's a way to discover little hidden corners, but when distances are too big, your options are:
Motorsharing: Our favourite option. Several brands (SeatMo, Cityscoot, Cooltra, Yego) offer motorbike-sharing services in Barcelona. All the motorbikes are electric, and they often have offers for new users. How does it work? Just download the app and register a few days before your trip, and you'll be ready to use them once in Barcelona. Whenever you want to move around, use the app to search for a motorbike, unlock it, and drive (the app will charge you automatically after the trip). Make sure you park it in an allowed area, and you're done.
Metro and tram: Those two services connect the whole city, and they come. The metro operates from 5 am to midnight (Mon-Thur), 5 am to 2 pm (Friday), and the whole day and night on Saturdays and Sundays. If you want to plan your journeys in advance, you can check this map of the lines.
Bus: Buses are also a great way to move around Barcelona. They link the whole city, and the views are nicer than in the metro! There are also buses operating within Barcelona at night, although they pass less frequently. You can check Barcelona's official transport website to plan your journey.
Taxi: This is the most expensive option, but it can be helpful when public transport is less frequent, such as at night. We like to use Taxi Ecològic, a float of electric and hybrid cars. You just need to download the app, and you can both order and pay for the taxi through it.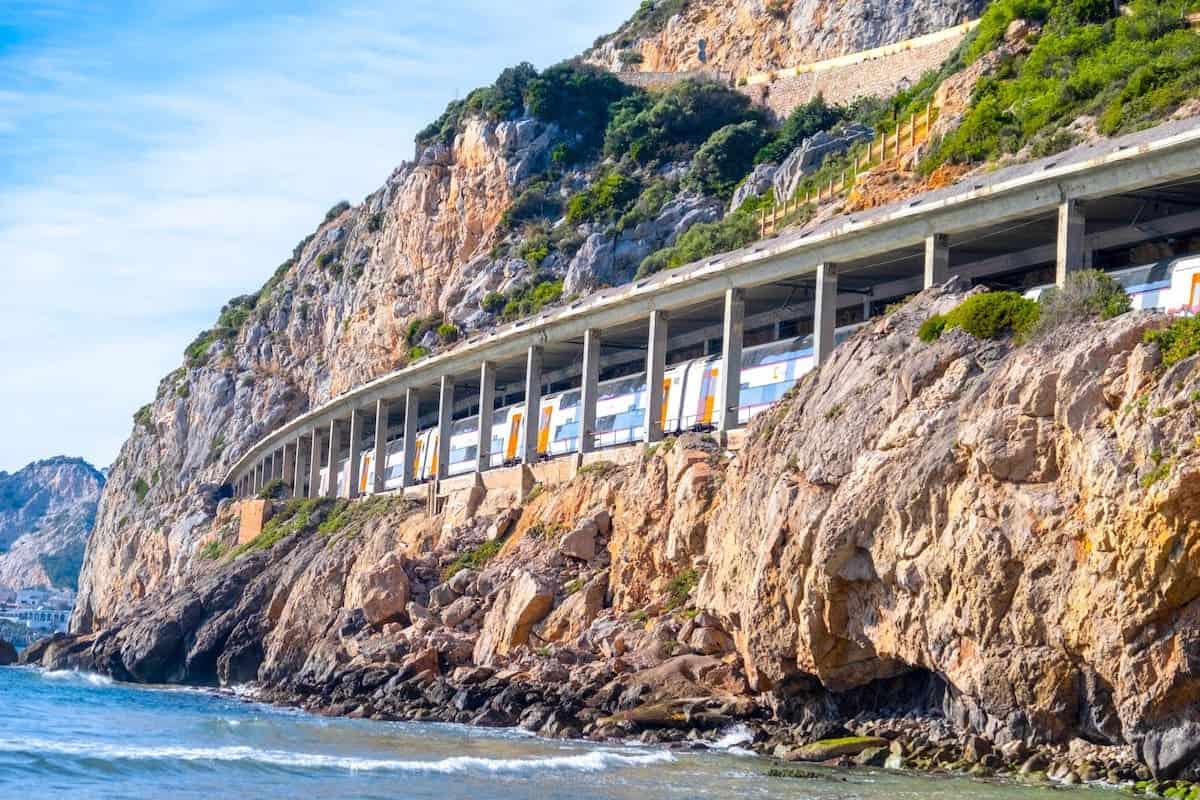 10. Calendar: What to do each month in Catalonia
To know the special events happening around Catalonia each month, take a look at our calendar. You'll find a post for each month, with info abut the weather, what to pack, and activities to do.
11. Food: Restaurants and supermarkets
Eating out in Catalonia
Catalonia is a gastronomic paradise, but don't take our word for granted; go try it yourself! Our cuisine relies heavily on fresh veggies, olive oil, wine, sheep and goats' cheese, legumes, cured meats, and many types of fish. The traditional dishes vary from region to region, with seafood dishes being more present on the coast and meat dishes and stews on the mountains.
So please, skip that pre-prepared paella and a giant mug of sangria on Las Ramblas, and seek out these dishes instead:
Pa amb tomàquet: Bread rubbed with tomato and olive oil. Simply the most delicious way to eat bread.
Escalivada: A dish with roasted red peppers, eggplant, and onions. The roasted veggies have a smoky flavour and are served cold and eaten with pa amb tomàquet.
Escudella: A stew made with meat pieces, beans, potatoes, cabbage and sometimes pasta. It's usually served as a two-course food, beginning with the broth and then the meat and veggies.
Esqueixada: An excellent dish to eat in the summertime. It's a salad of shredded salt-cured cod, tomatoes, onions, bell pepper, olive oil and vinegar, salt, and sometimes garnished with black olives.
Cargols a la llauna: Literally translated as snails grilled on the tin. Although it might sound strange to you that we eat snails, it's something very popular here. It's not an everyday dish, but something we are at traditional restaurants. The snails are cooked on the baking sheet with olive oil, salt, pepper, chopped garlic, and parsley.
Mongetes amb botifarra: This is a simple yet delicious dish. It's made with white beans accompanied by a grilled pork sausage.
Arròs negre: Nothing gets wasted to make this dish, not even the ink from a cuttlefish! Imagine a paella cooked with the cuttlefish's ink. It might sound weird, but trust us, it's wholly spectacular! If you order it, don't forget to mix it with the allioli served on the side.
Crema Catalana: To start with this dessert, you must break through a thin crust of burnt sugar with a spoon. What will you find underneath? A creamy custard scented with cinnamon and lemon peels, a bit thicker than creme brulee.
Mel i mató: Another dessert consisting of honey and fresh cheese garnished with nuts. It couldn't be simpler, yet delicious!
If you're looking for food recommendations in Barcelona, we can't recommend enough to look at the Barcelona Food Experience blog or When in Barcelona Instagram account.
Regarding the price of eating out, it can vary greatly depending on where you eat. Usually the prices range from 15 to 30 € for a meal.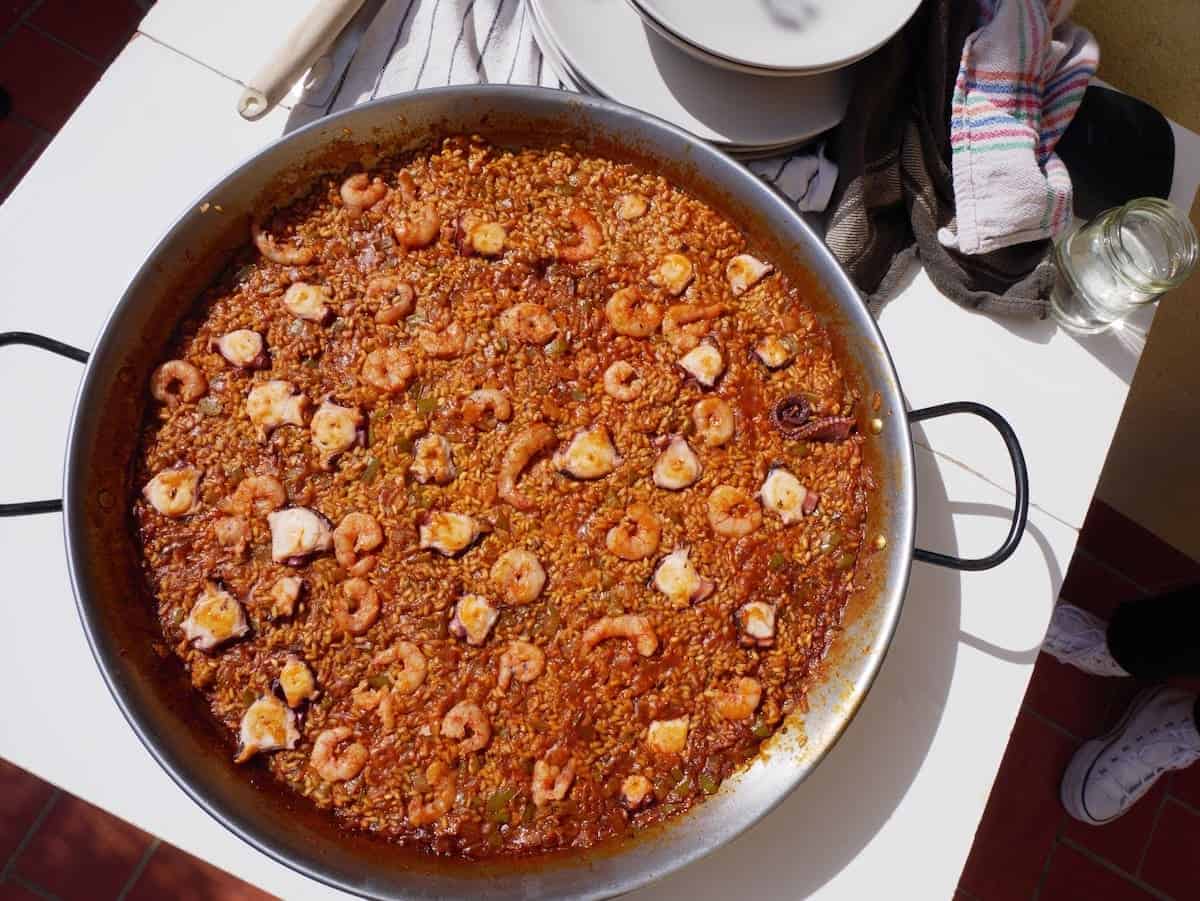 Going to the supermarket in Catalonia
If you want to save money, we recommend grabbing some food at the supermarket and going for a picnic. Our favourite supermarket is Ametller Origen, which you'll find in Barcelona and other Catalan cities. They sell pre-made meals; some shops even have a little corner with hot food.
Another fantastic option is downloading the app Too Good to go and searching for a meal there. For the ones who don't know it, Too Good to Go allows you to discover surplus food from restaurants, bakeries, and shops at a discounted price. You search what's around your area and, once you find something you like, you book it. Then, you have a certain amount of time to pick it up. What you get can be all sorts of things, and most of the time, you don't know it until you pick it up!
12. Useful apps
Talking about apps, here is a list of apps we suggest you download before the trip as they might be useful during your time here:
Wikiloc: This is the app we use to plan most of our outdoor adventures. On Wikiloc, you can find millions of itineraries uploaded by users who have already done them. So, if you're planning on doing a hike, going for a run, or cycling a route, it's great to download it. Check our profile to find our favourites!
Translator: Having a translator on your phone might be handy during your trip, especially when eating out.
City Mapper: This is the app we use to move around Barcelona.
13. FAQ when preparing a trip to Catalonia
All right. By now, most things about preparing for your trip have been answered. But, wait. Do you still have some questions unsolved?
Check out the most frequent ones below, and if your question hasn't been solved, leave us a comment.
Do people speak English in Catalonia?
Catalonia isn't known for its high level of English and you'll probably find some people that don't know how to say a word. However, most millennials and younger generations know the basics, so as far as you'll speak slowly you'll be fine!
In any case, get ready to use sign language or Google translate at some point in your trip!
How can I have Internet in Catalonia?
First of all, check with your phone company to know if you have roaming or not. If you have an EU SIM, you'll probably have Internet at no additional cost if you activate the roaming (double-check with your provider!).
If not, your best bet would be to wait until you get here and buy a prepaid SIM card. You can find them at Movistar, Vodafone, Orange, or Simyo shops. You can also find prepaid cards at the airport, but we recommend buying them in the city, where the offer is more considerable, and you can find better deals.
⚠️ Important!
Make sure that your phone is SIM-free or you won't be able to use a SIM card from another company.
Where can I find free WiFi?
There are plenty of places where you can get WiFi, like hotels, bars, restaurants, coffee shops, libraries…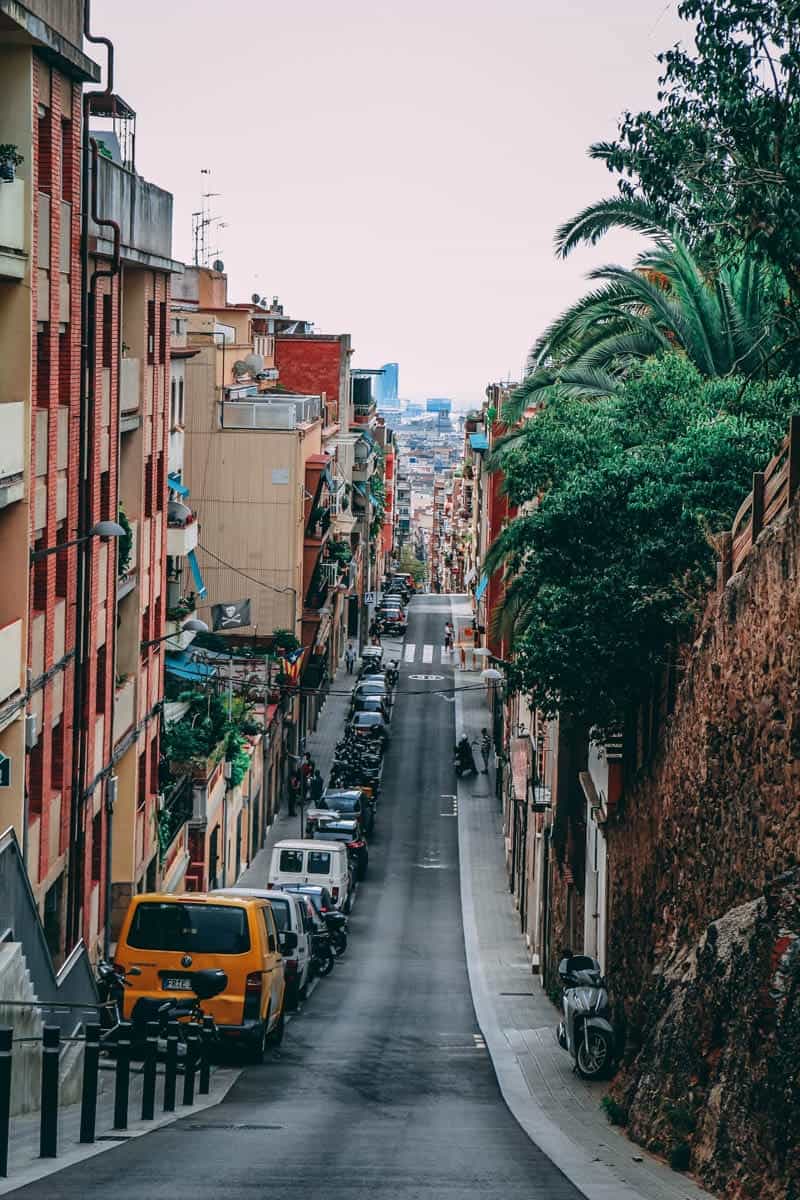 And now, you only need to wait for the day you're coming to Catalonia to arrive! If you have any questions left we haven't solved, leave us a comment, and we'll be happy to help!