Catalonia gets ready for summer! May means terrace season begins, together with picnics at the beach and dinners al fresco. In the mountains, ski season is over and gives way to hiking and camping time! There are plenty of hours of light (15!) to explore, and the air is tinged with the scent of summer.
You won't get bored as there's a lot taking place in the country this month, from admiring local street art in a rural village to shopping in a Gaudí building!
Are you coming to Catalonia in May? Our guide with local plans to do in the country in May might come in handy!
* Post written for the first time in May 2022 and updated in March 2023.
The weather in Catalonia in May
Catalonia enjoys balmy weather in May. Spring temperatures are pleasant, sunshine is the norm, and the hours of light are plenty for exploring around!
🌡 Temperatures
The temperatures vary a lot depending on the area of Catalonia you're visiting.
Temperatures get warmer and warmer, and on the coast, there might be a few days of bikini-worthy beach weather. There, the average high in May is approx. 23ºC (73ºF), while the lower is around 16ºC (60ºF). It's warm for T-shirts at midday, but it's good to have a spring jacket at hand in the evenings.
Day temperatures are similar in the centre of Catalonia and the region of Lleida, although they get a bit lower at nighttime.
In the mountains, temperatures are a bit lower, and it especially gets cold at night when they reach around 8ºC (46ºF).
You can watch the weather on your phone's app (we usually use Google Weather) or Accuweather.
🌦 Weather
Don't expect a lot of grey days like in Norway or London. We're lucky sunshine is the norm in most parts of Catalonia in May!
☔️ Rain and snow
There are, on average, five rainy days in May in central and western Catalonia, and the coast.
In the mountains, the average gets up to 8 days.
What does this mean? With a bit of luck, you won't get wet during your visit. But we highly recommend you pack a jacket that is also waterproof, or a small, easily-portable umbrella, so you can keep exploring without getting soaked!
☀️ Hours of light
There are between 14 and 15 hours of light a day in Catalonia in May. That's plenty of sunshine for outdoor activities and for exploring around!
Sunrise happens around 6:45 am at the beginning of the month and at 6:18 am at the end. So, for those staying at the coast and wanting to catch a beautiful sunrise over the sea, you better set your alarm early!
Sunset, on the other hand, happens after 9 pm. Yes, it's that wonderful time of the year when you can enjoy dinners outside, and it's still bright.
What to pack for a trip to Catalonia in May
🧣 Clothing
What about the clothes to pack? You'll need a bit of everything this time of year. Garb some full-length trousers and a spring jacket, but also shorts, T-shirts and, if you're feeling optimistic, your swimmers too! If you're going to the mountains, don't forget a coat and some warm jumpers.
🥾 Footwear
Regarding shoes, sneakers are a great option. A pair of hiking boots will do if you plan to go to the mountains. Always remember to bring comfy shoes!
What's on in Catalonia in May
Taste delicious vermouths at Vermut & Soul (5th-7th May)
Vermut is a weekend ritual for many Catalans. Before lunch, we meet with friends, family, or mates, head to the bar terrace, and enjoy vermouth and some olives, chips, or/and cockles under the sun.
The Vermut & Soul festival is a great way to introduce yourself to this local tradition. It's a festival dedicated exclusively to vermut held in Barcelona's Olympic port from the 5th to the 7th of May. Think food, drinks, live music, and various activities, such as a catamaran trip with a vermouth taste and a live concert onboard.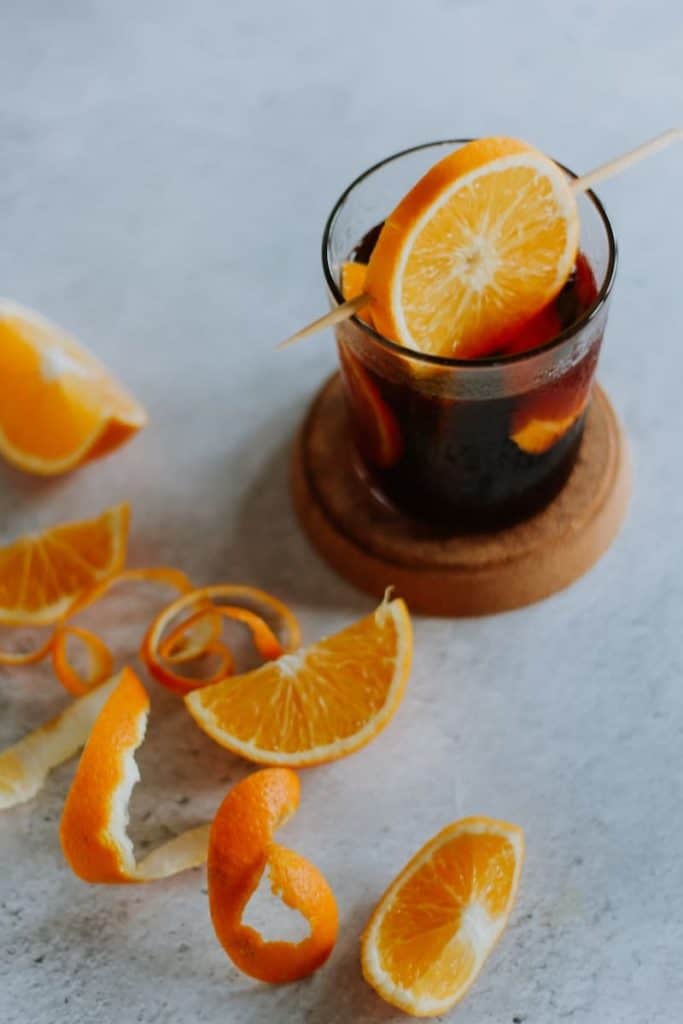 Admire local street art at Gargar Festival (5th-7th May)
Do the words art, music, craft beer, expositions, and food trucks sound appealing to you?
Then head to Penelles on May 5th, 6th and 7th to enjoy the Gargar Festival. During the festival, more than 900 m2 of walls are painted by local artists in this small village in Western Catalonia. This is some of last year's artwork.
Party under the sun with Brunch in the city
Who said you must spend the whole night out to enjoy great parties? For those who like more to party in the sunshine, be in bed at 11 pm, and wake up fresh the next day, allow us to introduce you to Brunch in the city!
This festival takes place on several Sundays during May. You'll only need to book your ticket in advance, and love electronic music! Then, you're ready to have a great time.
And the location? It's always in Barcelona, but the exact place changes every time! It can be in the famous Poble Espanyol, a park in Les Corts, or an old beer factory.
There's also something really cool about this festival that party mums and dads will love: little party animals are welcome! The festival has an area exclusively designed for kids and parents. Also, there are activities programmed, so the young enjoy it as much as the old!
Go shopping in a Gaudí building (5th-7th May)
Fancy a day of shopping in the capital? Forget about Zara, H&M, or Stradivarius, and get ready for a unique shopping experience. Think market stalls with local clothing, cosmetic, and jewellery brands located in a Gaudí building. Yup, that's what the Bcn en las Alturas market is.
The market takes place in one of Gaudí's lesser-known masterpieces, the beautiful medieval-style Torre Bellesguard, on May 5th, 6th, and 7th.
Besides shopping, there will also be concerts and gastronomy stalls selling delicious street food and drinks. Oh, and we almost forgot to mention the views! Well, you'll see it for yourself when you go there!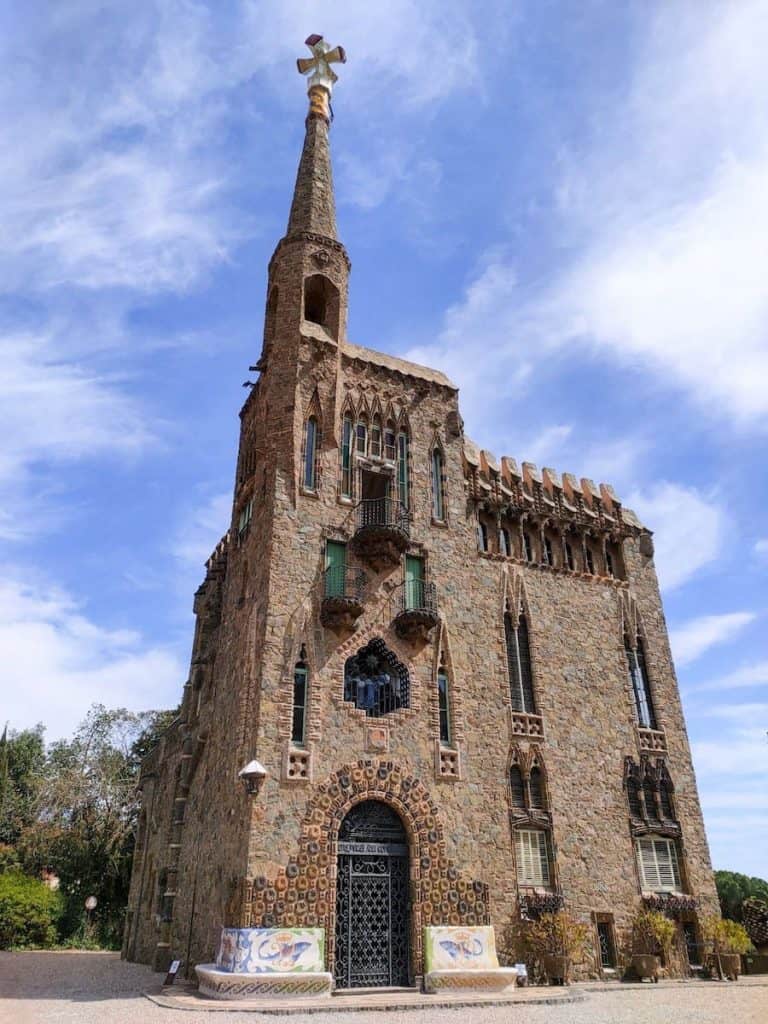 Discover the most colourful side of Girona at Temps de flors (13th to 21st May)
Once a year, during the spring season, the city of Girona transforms into a spectacular floral display. For nine days in May, Girona celebrates its acclaimed Temps de Flors, a festival that dresses the city with beautiful flowers, striking colours, and penetrating aromas.
Girona's city centre's monuments, courtyards and urban locations turn into floral creations and ornamental gardens. All flower shows are free of charge, and it's a unique opportunity to access monuments or buildings usually not opened to the public.
Also, you'll love the festive atmosphere of the city. During all week, concerts and events are organised throughout the city. Everything revolves around this festival: shopkeepers decorate shop windows, associations prepare the exhibitions, and restaurants offer floral menus.
The floral designs are renewed every edition, so you can visit them every year! Each Temps de Flors festival is unrepeatable and unique.
👌🏼 Our tip
If you decide to visit Temps de Flors without staying overnight, we highly recommend you travel by public transport. It isn't easy to park in Girona during theTemps de Flors festival, and even less during the weekends. Also, the train station is only 20 min walk from the historic centre, where you'll find the festival and the best things to do in Girona.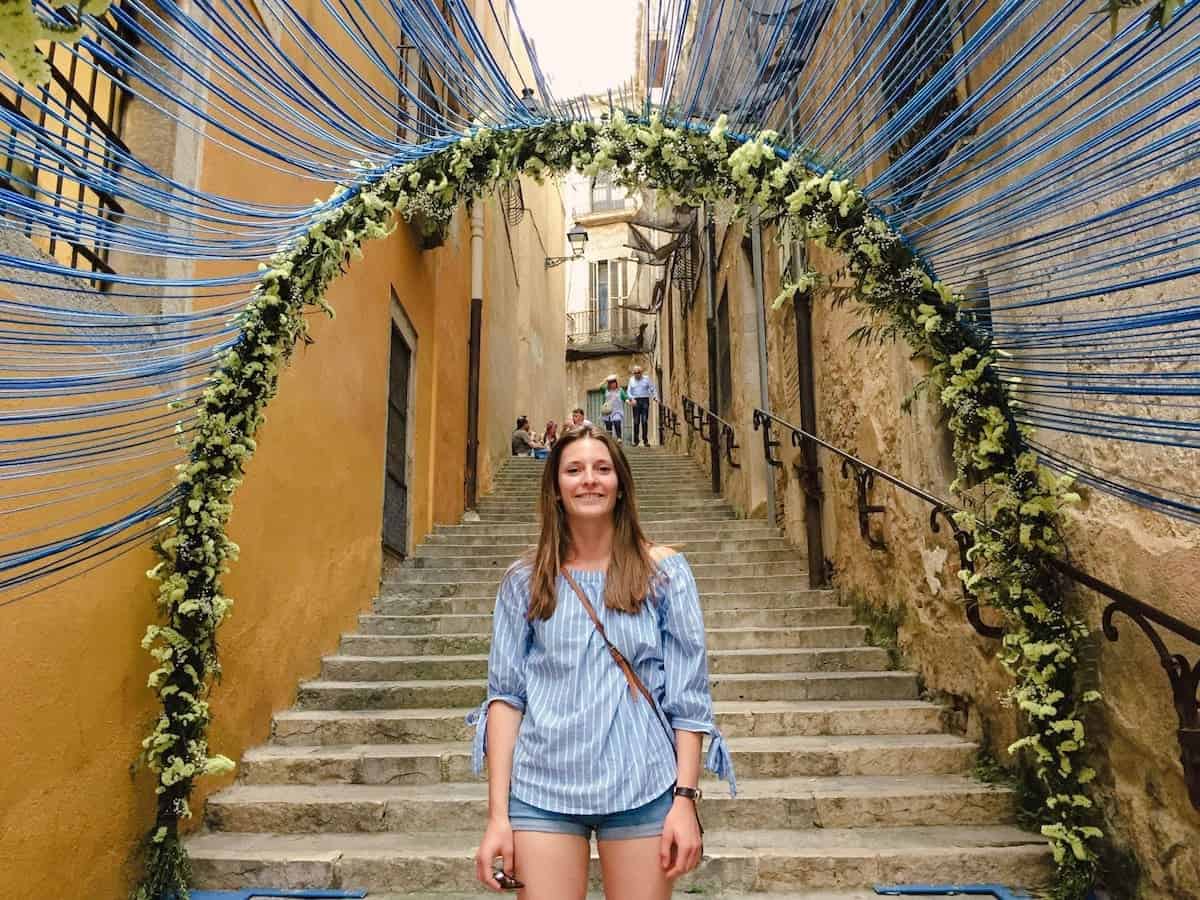 Visit more than 75 museums for free (13th May)
After cancelling this event on the past due to the pandemic, the much-awaited and loved Nit dels Museus (Museum Night) is here again! 75 buildings in Barcelona and its surroundings are open to the general public free of charge. Some of the buildings on the list are the Sant Antoni market, the Montjuïc castle, the FC Barcelona museum, and the Palau Güell.
Besides enjoying the museums for longer, you'll also have the opportunity to join several organised activities, such as guided tours, live performances, or activities for the little ones.
👌🏼 Our tip
As this event happens only once each year, expect big queues in some of the most famous buildings (especially the ones in Barcelona's city centre). Our recommendation? Check out the schedule, choose which museums you'd like to visit and design your route in advance.
Watch a movie for 3.5 € (15th to 18th May)
Yes, you heard that one right! Thanks to the Fiesta del Cine (Cinema Festival), tickets to all movies in most cinemas cost only 3.5 €! Whether they screen the latest blockbuster or a classic, all tickets cost the same. We bet May is a happy time for cinemaphiles!
To grab this opportunity, you just need to sign up online, show the ticket at the cinema, and enjoy the movie!
Other cool plans to do in Catalonia in May
Looking for more ideas for your spring trip? Here you have some suggestions:
And if you're spending some days in Barcelona, no matter the season, don't miss out on our list of original things to do at any time of the year.
Have you ever visited Catalonia in May? If so, we would love to hear about your experience!