Where do you start looking for a hotel in Barcelona that fits your budget and preferences?
The number of options available is overwhelming, and the search is complicated without knowing the city.
To make it easier for you, we've created this guide with recommended hotels in Barcelona. You'll find the best areas to stay in, many ideas for you to book depending on the budget, and some valuable tips for finding the best accommodation for you.
This way, you can put all your energy into planning a wonderful trip to the Catalan capital!
Hotels in Eixample
Eixample is one of the best districts to stay in Barcelona. It's well-connected with the airport and other parts of the city, walking distance from many famous attractions, and safe.
If you're looking for a centric hotel, you'll love this ones:
H10 Casanova: A chic hotel with an excellent price-quality ratio. Centrally located, 10 minutes walking from Las Rambles and Plaça Catalunya, and with 2 tube stations close. The rooms are clean and modern, and you can enjoy an outdoor swimming pool.
Hotel Granvia: The best thing about Granvia Hotel is, without any doubt, the impressive 19th-century building. This hotel is an excellent example of how modern and antique things can combine perfectly and create a beautiful atmosphere.
Gallery Hotel: This elegant hotel has all the facilities needed for a great stay, such as a sauna, swimming pool and gym. Just a few minutes' walking, you can find some of Gaudí's masterpieces: Casa Milà and Casa Batlló.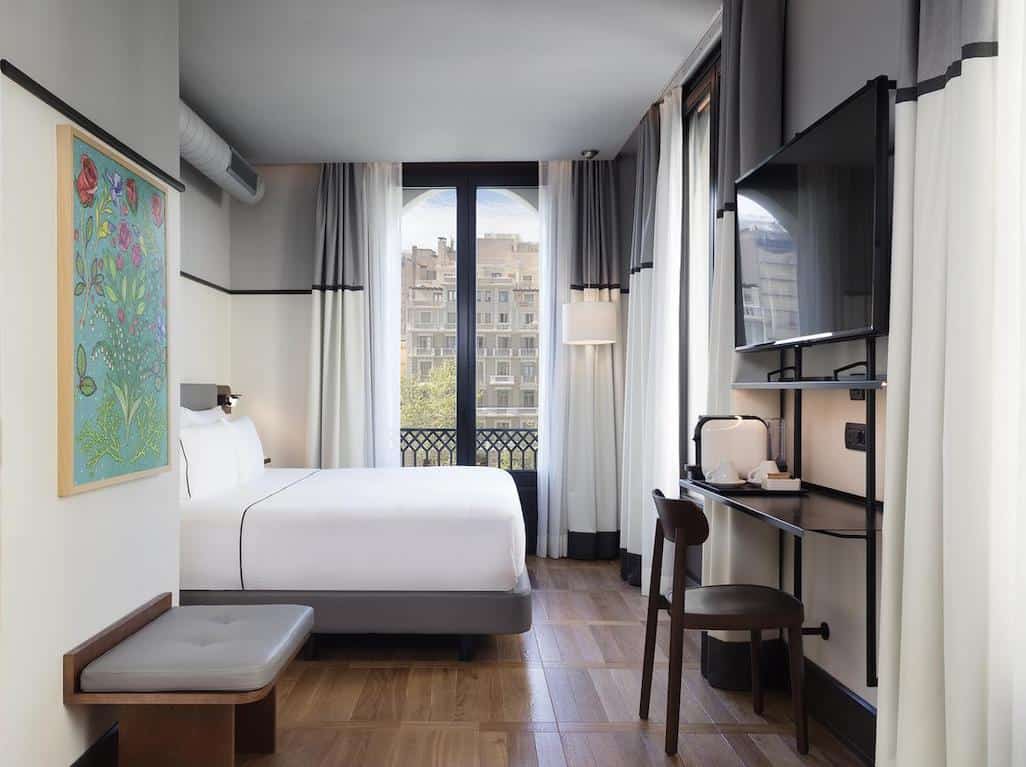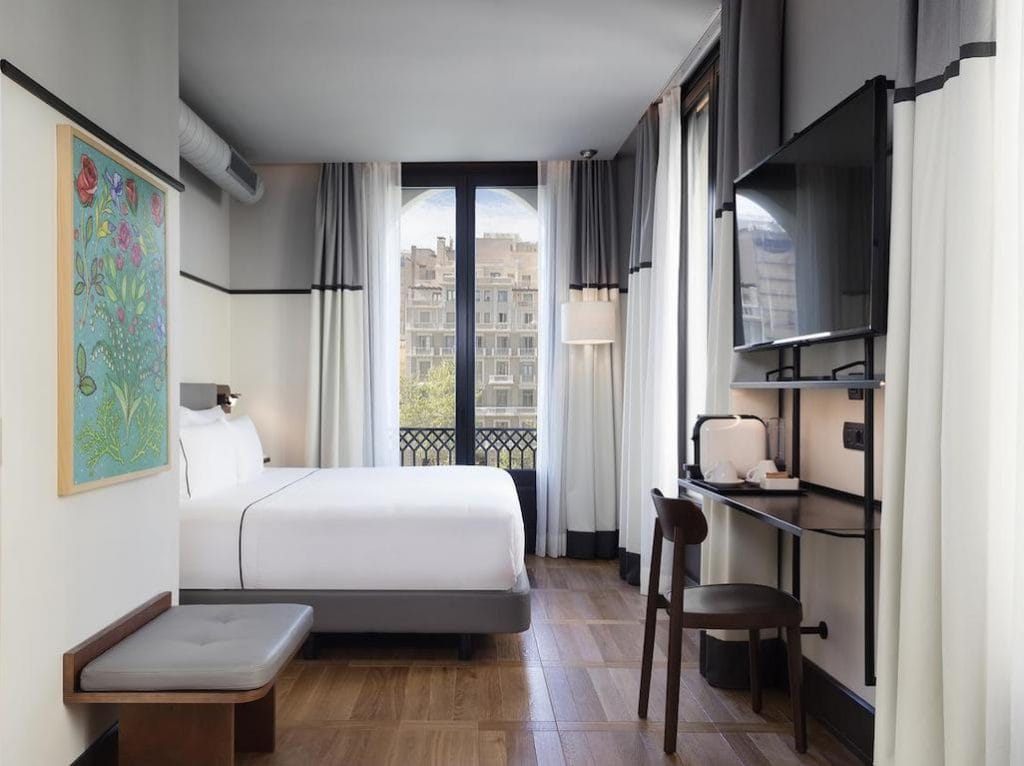 Barcelona hotels near the beach
If you like to wake up and go for a run, swim, or walk at the beach, you'll love these hotels. They are all within walking distance from the beach, well-connected with the city centre, and with many eating options nearby.
Here you have three recommended hotels in the beach area of Barcelona:
H10 Marina Barcelona: One of the best price-quality ratios in the area. It has spacious, comfortable rooms and a swimming pool with sea views. It's also well communicated as it has 3 tube stations nearby.
Hotel 54: Located in La Barcelona, just 3 min walking from the beach, this hotel is clean, comfortable, and has a nice rooftop overlooking the harbour.
W Barcelona: This all-glass hotel has become one of the icons of Barcelona. It's pricier than the ones mentioned before, but a great option if you're in for a treat or as a gift. Its chic vibes, along with the breathtaking views from the rooms, make it one of the coolest hotels in the city. Moreover, it's located just across the beach.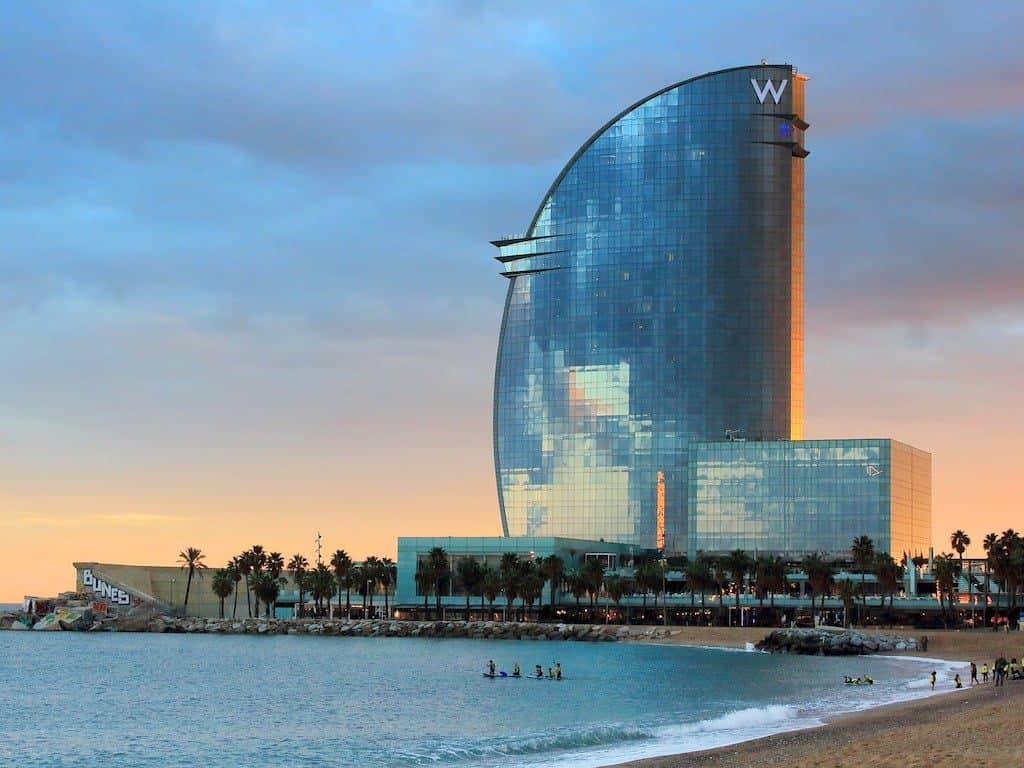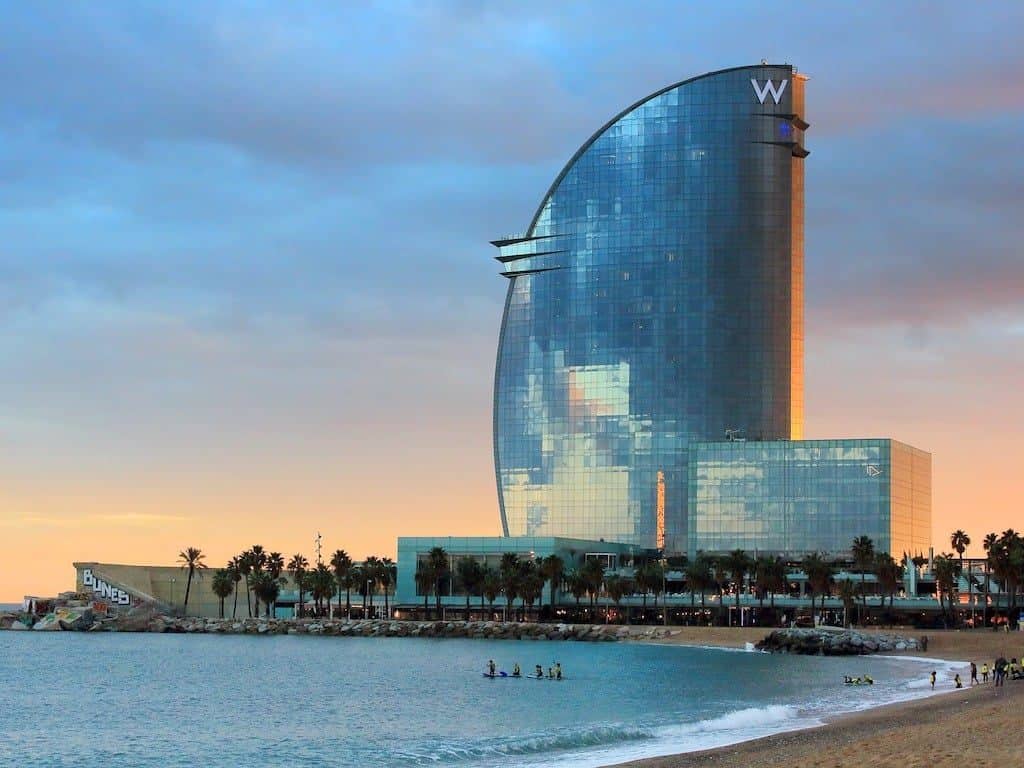 Hotels in Gràcia
Located above the Diagonal avenue, Gràcia is a charming district with good connections to Barcelona's city centre.
The hotels here are ideal for you if you want to enjoy more of a village vibe than a city one. Gràcia used to be an independent village from Barcelona, and it still maintains its district identity and feels quite unique compared to the rest of the city.
Here is our selection of hotels in this area:
Aparthotel Silver: A great value option in the area. This hotel is situated 2 min walking from a tube station, and close to many delicious restaurants. The facilities are clean, the staff is friendly, and all rooms have a kitchenette.
Radisson Blu 1882 Hotel: This fabulous hotel is next to La Sagrada Família. It's not exactly in the middle of Gràcia but within walking distance from the old village's centre. The hotel has a modern décor, a rooftop pool, and a terrace with views of Gaudí's unfinished masterpiece!
Casa Fuster: Set in a modernist-style building, Casa Fuster is ideal for architecture lovers. This piece of art was built by Lluís Domènech i Muntaner, the same architect that designed the famous Palau de la Música and the Hospital of Sant Pau.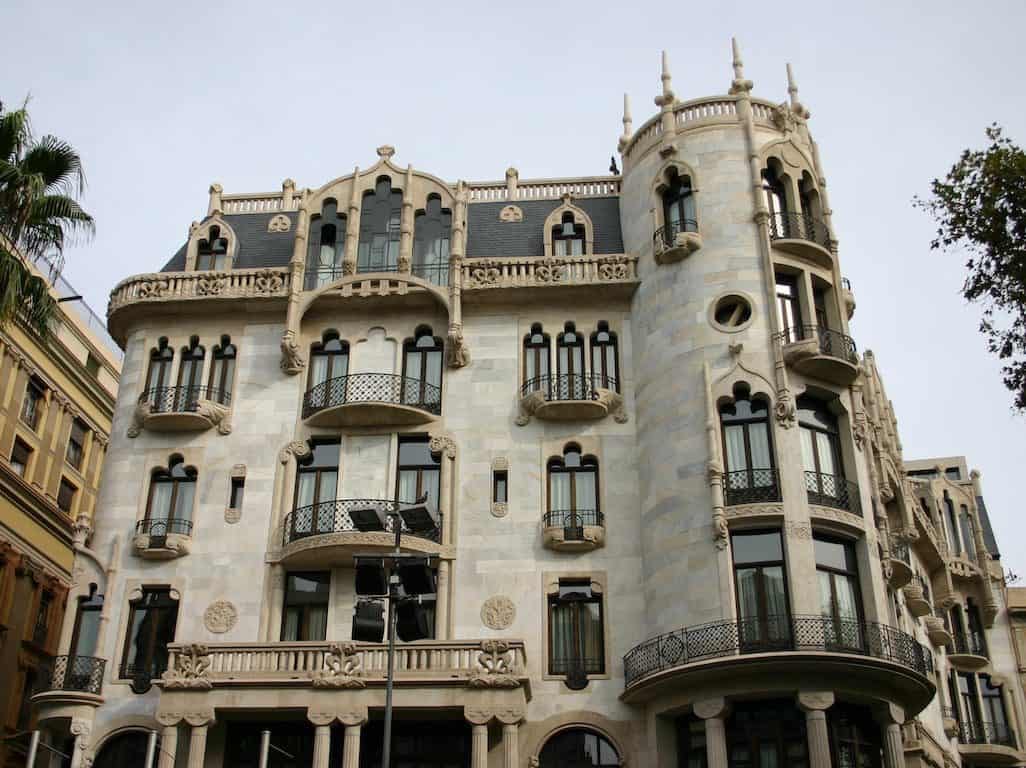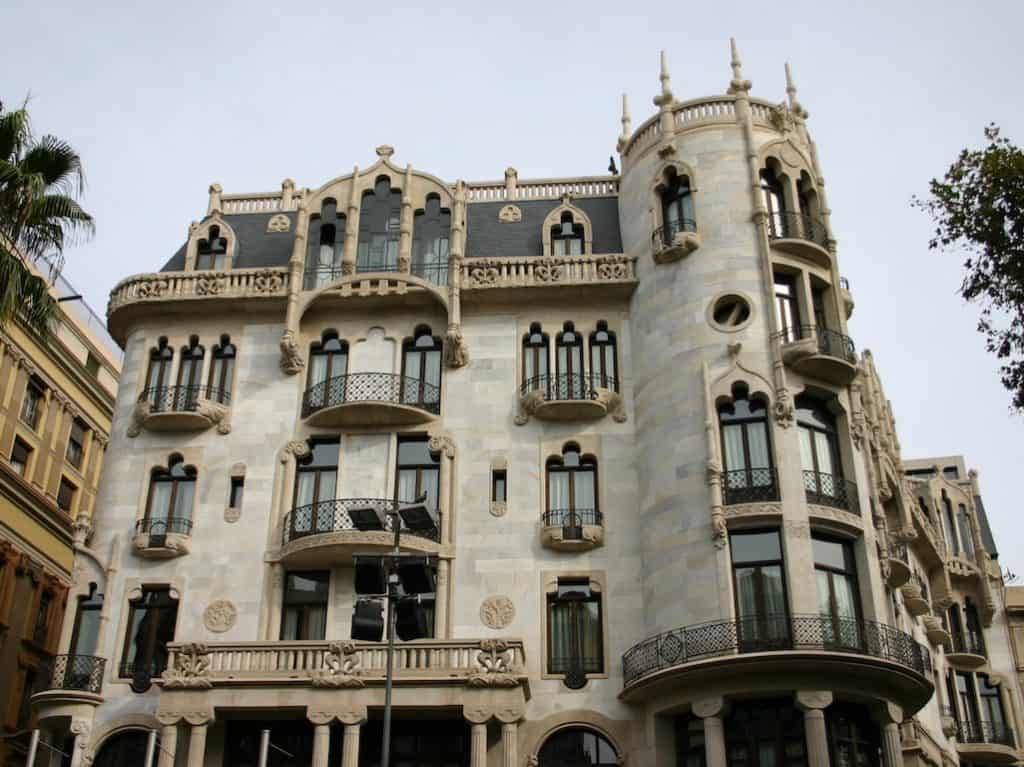 Cheap hotels in Barcelona
There're also cheap hotels for all kind of budgets in Barcelona if you don't want to spend much money on accommodation. The hotels mentioned below are less than 100 € a night per 2 people.
If you're looking for something despite being simple and functional is clean and pleasant, here you have a a selection of good hotels with very reasonable prices and situated in a good locations:
Ronda House: This hotel is located very close to the city centre and has small but modern rooms and clean facilities. It's a good option for not paying a fortune if you only use the room to sleep but don't want to give up a clean and new place. Also, breakfast is included in the price.
Leonardo Hotel Barcelona Gran Via: Great budget hotel with modern facilities. The location is central but quiet, and it's close to public transport to reach the city centre in minutes.
Citadines Ramblas Barcelona: Located just a stone throw away from most attractions, right in the heart of Les Rambles. Its rooms are small but modern and clean.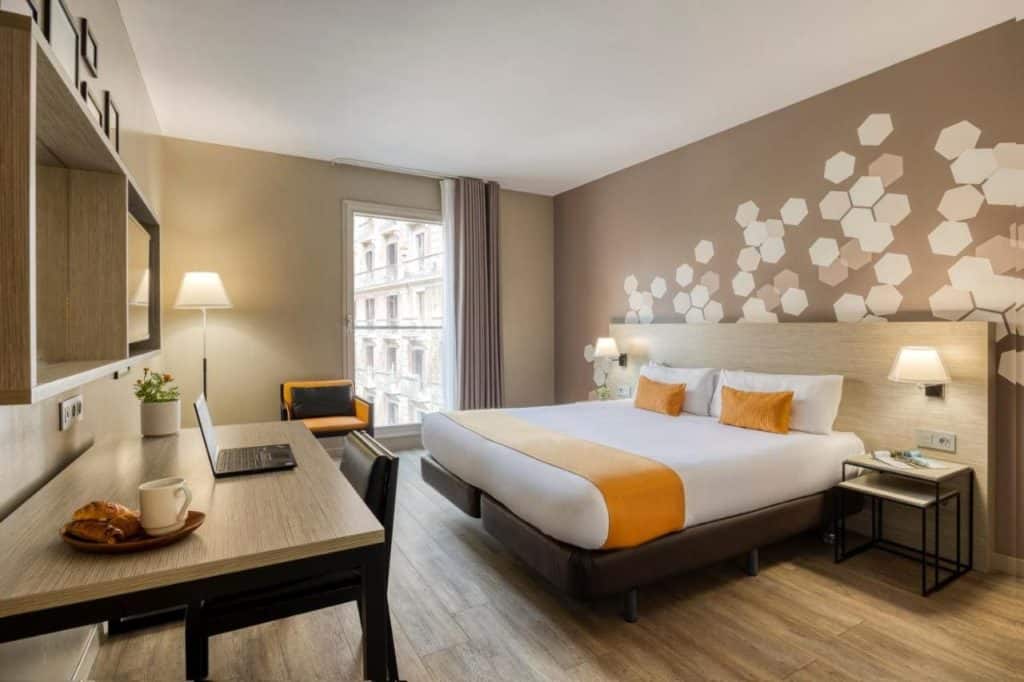 Ciutat Vella Barcelona hotels
If you want to be in the heart of Barcelona and the crowds do not overwhelm you, Ciutat Vella, which includes the El Gòtic and El Born, is your place.
This district is central, full of hotels, shops and restaurants and hectic 24 hours a day.
Arc La Rambla: Simple hotel, but with cosy and elegant rooms. It's located in Les Rambles but not in the craziest part. The cheapest rooms are pretty small but if you're there only for sleeping it's a good option.
H10 Madison: Well-decorated hotel with fabulous reviews from guests. Excellent value for money. It's close to Barcelona's cathedral, so the location is perfect for sightseeing and enjoying the many restaurants around. The highlight of the hotel is the rooftop swimming pool with views of the cathedral.
Maldà Singular Hotel: This beautiful hotel is in an old palace from the 17th century, so sleeping there will be an experience! It's elegant, chic, and classic at the same time.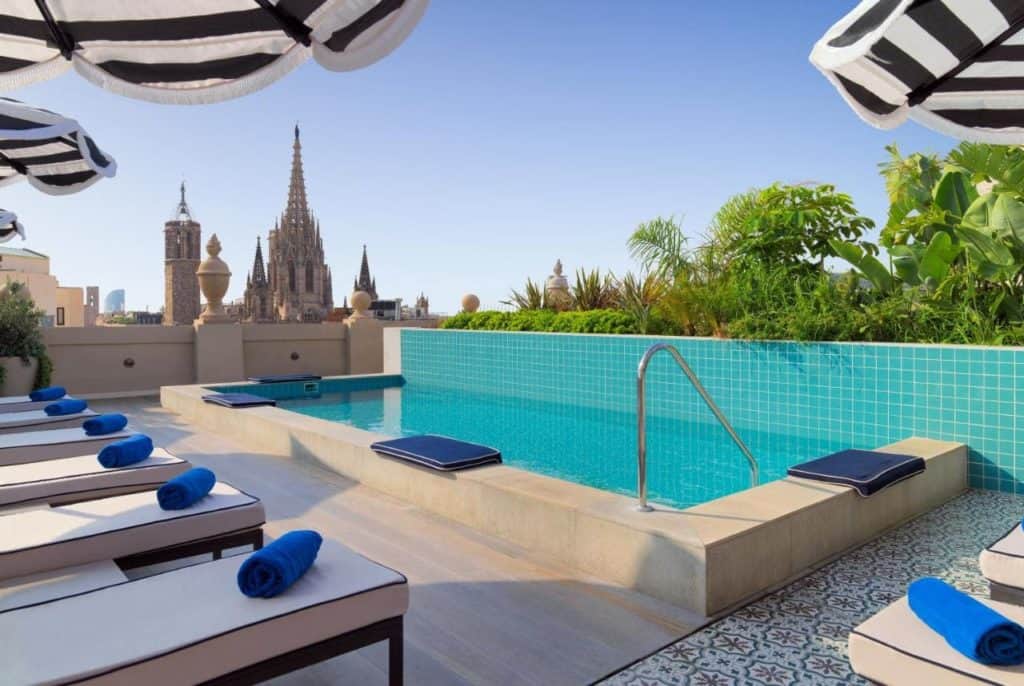 Hotels in El Raval
If you are looking for a centrally located hotel in Barcelona, but with a charm that is difficult to find in Ciutat Vella (where many hostels are located), you will love these hotels in El Raval:
Hotel Casa Camper: This stylish boutique hotel is located at the heart of Barcelona, within walking distance from all the main attractions. The price includes a fabulous breakfast and a private mini-living room. As an added bonus, this hotel offers free snacks and drinks 24 hours a day! Isn't that awesome?
Eco Boutique Hostal Grau: Another cosy boutique hotel that stands out for its sustainability. The location is unbeatable and it also offers snacks for free!
Hotel Raval House: Modern hotel with comfy rooms and great location. Although its central location, it's quiet at night and cheaper than the ones mentioned before.
Hotel Brummell: Excellent boutique hotel located close to Monjuïc. The hotel has a tube station within 5 min walking that takes you to the city centre in a few minutes. We love the hotel's design and décor; they paid attention to every detail. It features a rooftop swimming pool.
Things to know about the hotels we recommend in Barcelona
In the central areas of Barcelona, it's usual that a night costs you between 80 and 150 €.
You can find cheaper options in areas that are further from the centre, such as Sants, Poblenou, or Horta. However, make sure to check the transport combinations, as most times, it's worth paying a bit more and not wasting time travelling to the city centre.
Many hotel prices do not include taxes and charges, usually around 8 € per night. Make sure to check when you book.
FAQ about hotels in Barcelona
– I don't know in which district I should stay. What do you recommend to me?
If it's your first time in Barcelona and you've no idea about the districts and their location, check our guide, where you can find all the info. After reading it, you'll have a better picture of Barcelona and be able to decide where you want your accommodation to be.
Three areas that are popular in Barcelona to stay at are Eixample, Ciutat Vella, and El Raval. They are all close to the main attractions and well-connected by public transport.
– What should I look for when choosing a hotel?
It depends on your priorities, but we'd say one essential thing is that it has a tube stop nearby. Although most attractions are in the city centre, you might want to get to the city's outskirts (such as Tibidabo) or to the beach.
Another important thing is reading the reviews. Well, it's not important, but crucial!! Photos can look nice, and location can seem good, but what other travellers say is key to knowing if you should keep looking at a hotel or discard it right away!
– I've seen 2-star hotels that are cheap. Are they a good option?
Except for specific cases, we would avoid hotels with less than 3 stars in Barcelona. Quality, cleanliness and comfort tend to plummet in those accommodations.
Again, the best thing you can do is check the reviews.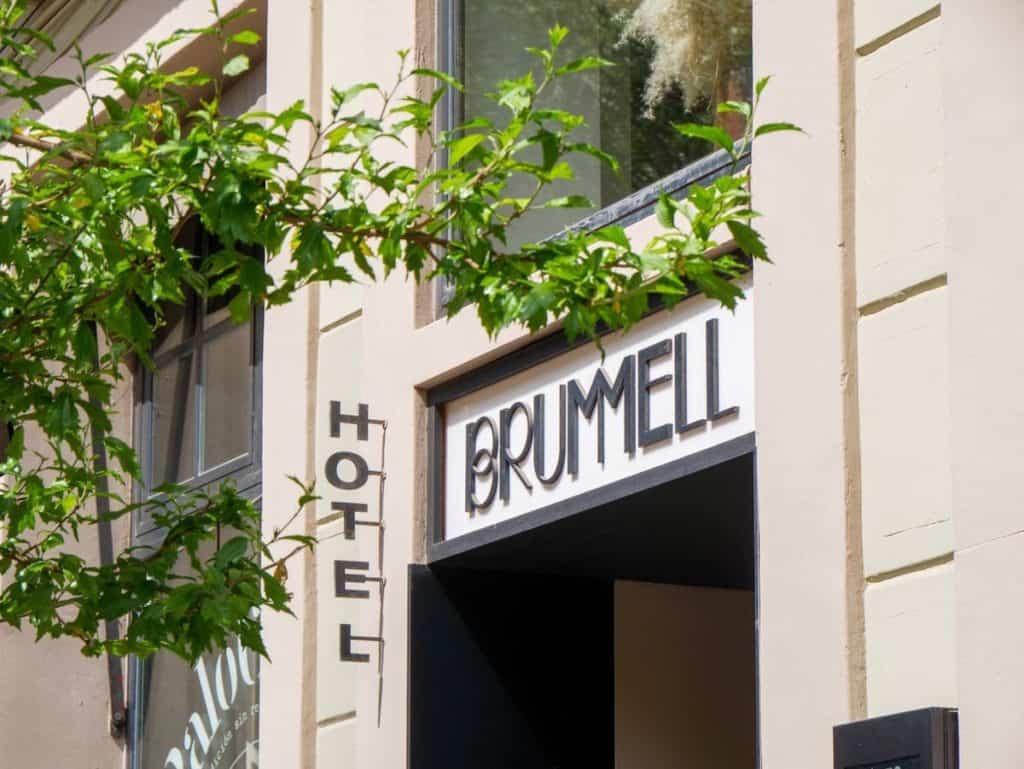 Do you have any other hotel options you recommend in Barcelona? Any hotel you've stayed at and liked?
Tell us in the comments!