Are you looking for a memorable stay in Catalonia? Then, look no further! In this post, we're sharing everything you need to know about Cabanes als Arbres.
We're talking beautiful oak and elm forest views, endless walks amongst trees and quiet nights filled with great stargazing opportunities.
Perched high above the ground, this eco-friendly treehouse hotel has forest views for days and will bring your adventures to new heights! Keep scrolling to explore!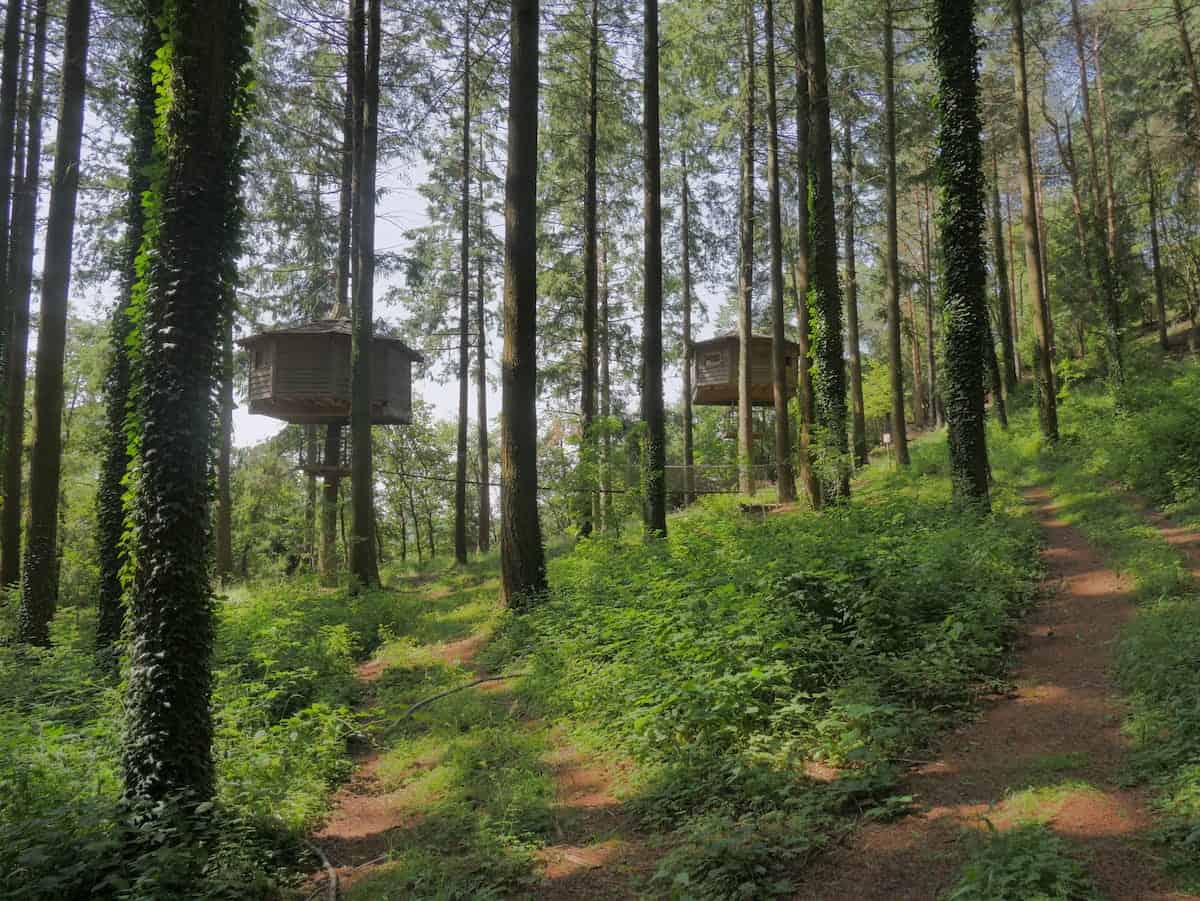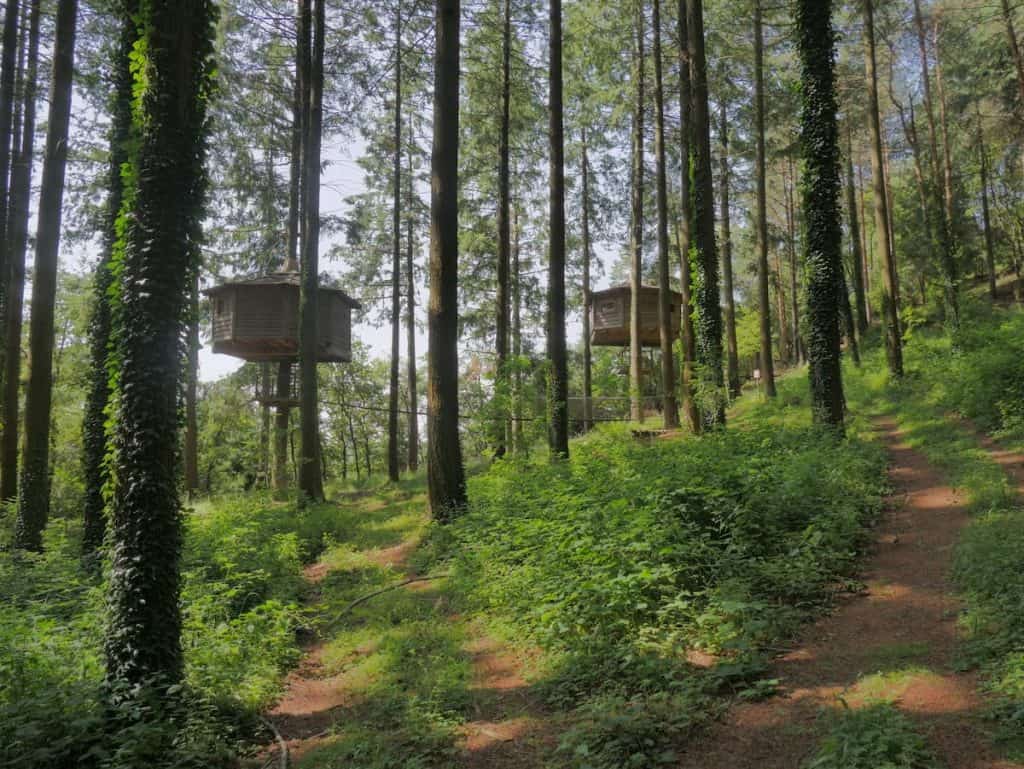 Everything you need to know about Cabanes als Arbres
Cabanes als arbres is the first Spanish accommodation of cabins on treetops, and it's made up of the main lodge and 16 treehouses. The main house is where most of the services are. There, you'll find a living room to chill by a cosy fireplace, a bar, a desk with a connected computer, showers and toilets.
Once you get there, the main lodge is the first place you have to head to. They'll provide you with a welcome basket, including a lantern, the treehouse key and a walkie talkie to communicate with reception if needed. The adventure starts! Oh, and if your orientation isn't the best, don't worry. In the welcome basket, you'll also find a map to get to the treehouses, each painted with a differentiated colour. To orientate yourself around the property, you have to follow the signs painted in the same colours as the map.
The treehouses
The 16 treehouses are scattered in the forest, and each is named after a bird, for example, Faisà (pheasant), Oreneta (swallow) or Pardal (sparrow). Each cabin has its own personalized decoration, and the views also vary from cabin to cabin. Another difference between cabins is the height from the ground, the distances between the cabins and the parking lot, and the number of people that can stay in the cabin. Some of them can accommodate two people while others can accommodate up to four.
The experience itself is an adventure. In the cabins, you'll find everything you need to spend a good night, but also you won't lose the sense of being on an adventure in the middle of the nature.
Each treehouse features a double bed, a sitting area, a gas fireplace, toilet, sink and mirror, and a front-row seat to the awe-inspiring scenery Sant Hilari Sacalm has to offer! Although you can spot other treehouses in the distance, balconies never face the same direction, giving you almost absolute privacy.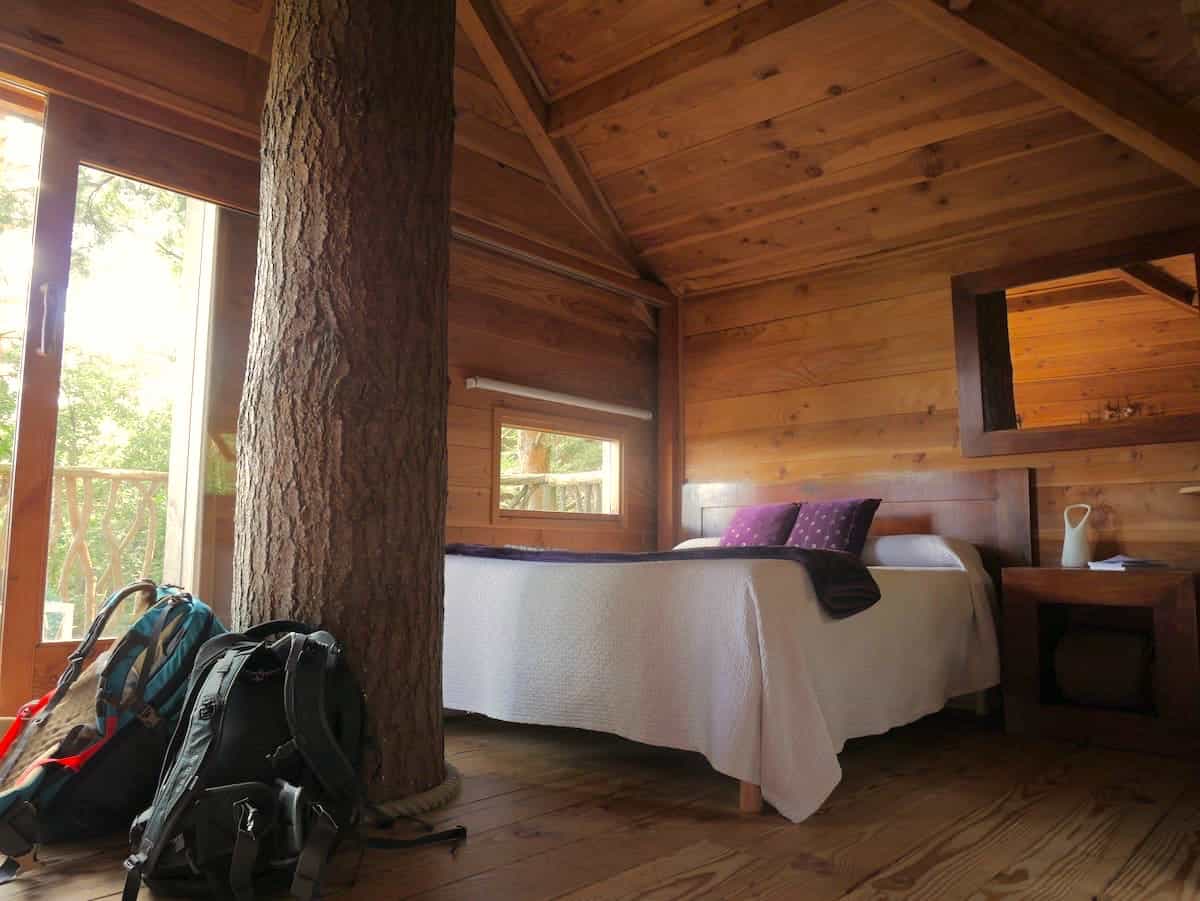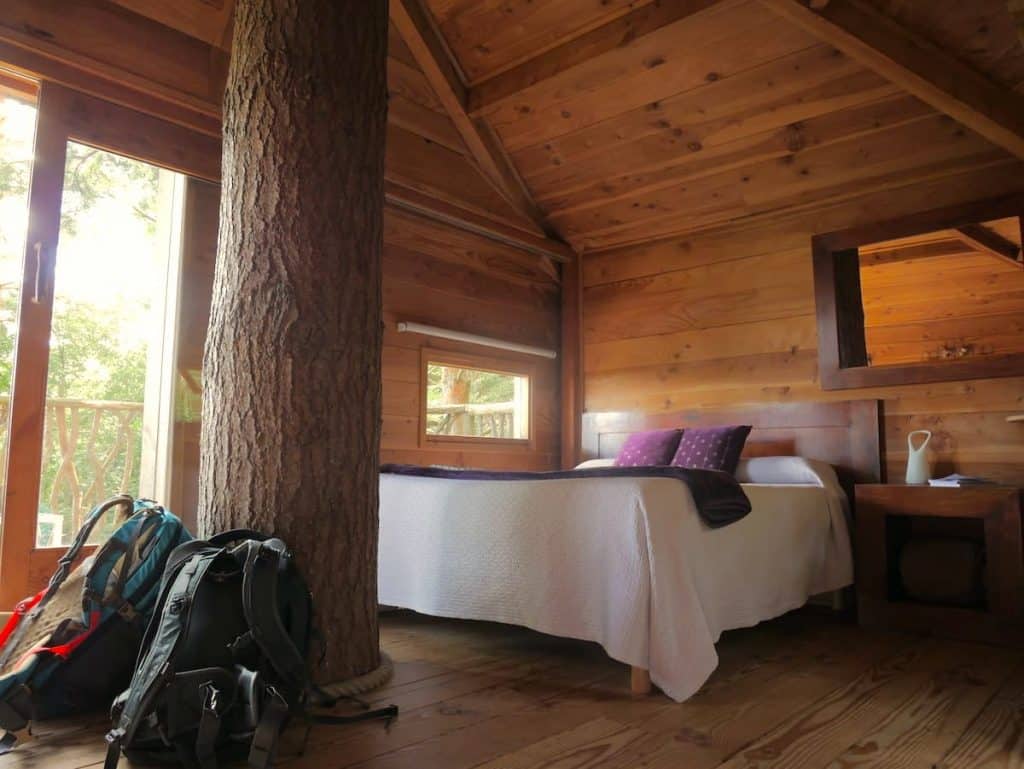 We loved the way to access the treehouses. Some of them have a hanging bridge, a vertical ladder or an inclined stair. And the best part is how you get the luggage and the breakfast inside the treehouse: by using a pulley!
Bear in mind that there's no electricity on the treehouse, but there's the fireplace to keep you warm and a couple of electric lights. We recommend you bring the phone charged, and if you need to charge it there, you'll have to do so in the main house.
There's also no running water in the cabins. You'll find a water jar to wash your hands and drink, and the toilet is a dry toilet flushed with sawdust. The toilet is biodegradable and residues are recycled as a fertilizer in the property once composted. So cool!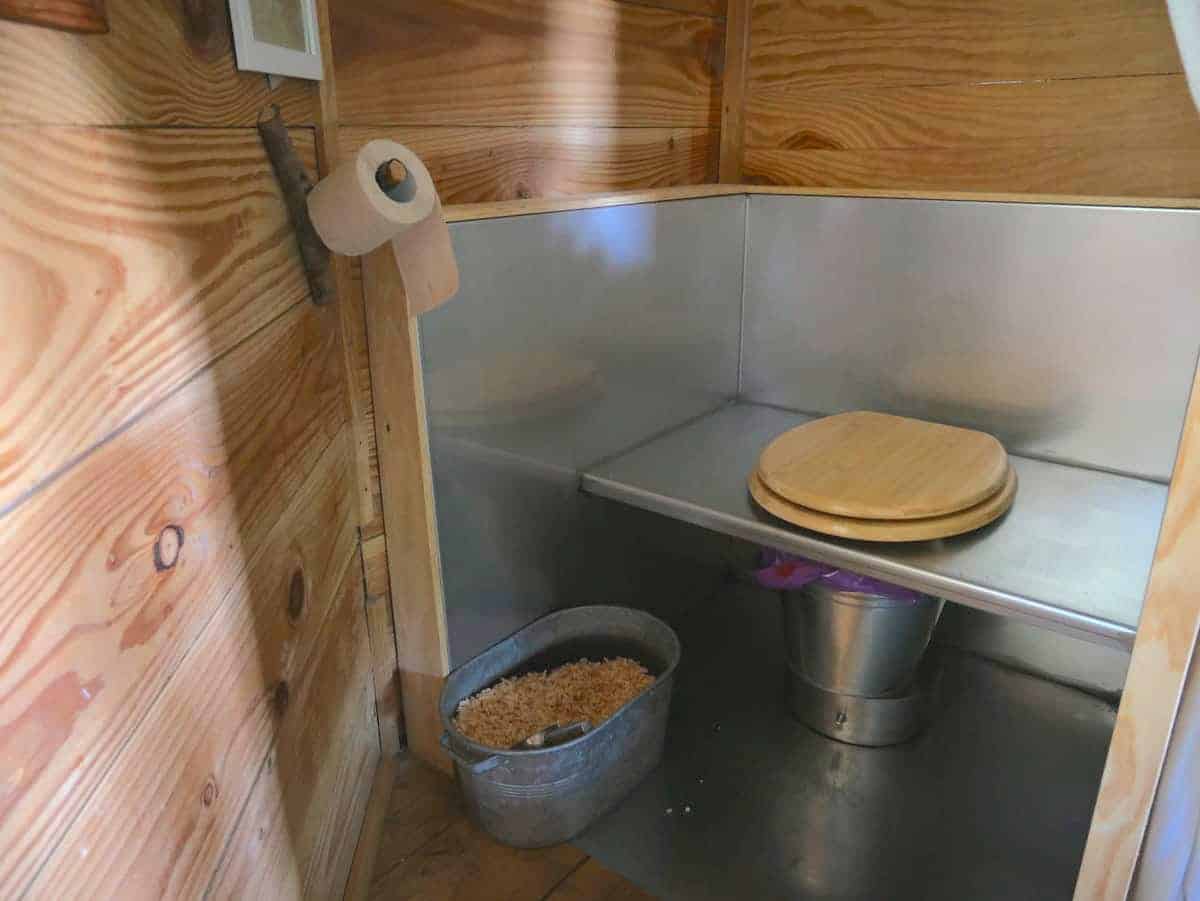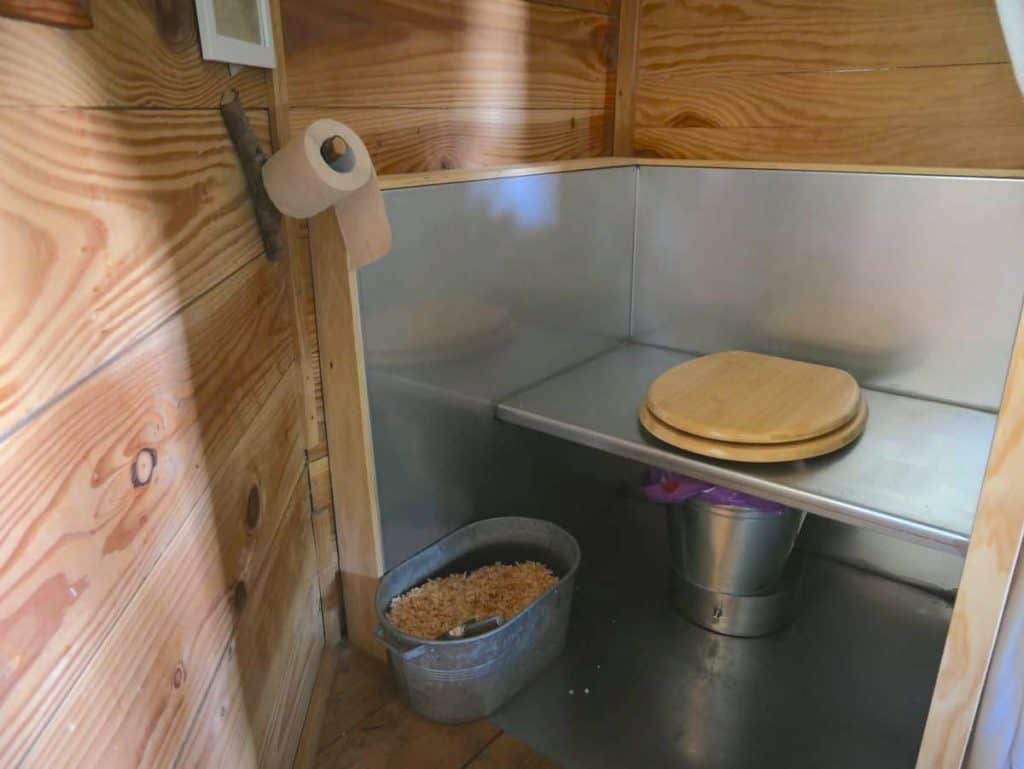 Plan your trip
Best time to go
You can stay at Cabanes als Arbres all year round. The forest is at its greenest during spring and summer, whereas you might find it covered in snow in winter! Don't worry, though; all the treehouses are equipped with a fireplace.
If your dates are flexible, we recommend you book midweek. The price is lower during the week, so you'll save some money and find fewer people. We highly recommend planning your stay and booking in advance, as it can get fully booked quickly.
How to get to Cabanes als arbres?
The forest where Cabanes als arbres is located is near the village of Sant Hilari Sacalm, in the northeast of Catalunya.
It takes about 1 h and 40 min drive from Barcelona, whereas it's less than one hour from Girona. Take a look at the instructions on how to get there, both from Barcelona and Girona, on their website.
There are parking premises on the property, just 50 m from the main lodge, so parking the car is not a problem.
What's included in the price?
The price varies depending on the treehouse, starting at 149 € per night. It includes breakfast, and you can use the main house and the swimming pool.
There're many add-ons to choose from, including dinner (suitable for vegetarians and vegans), massages, a spa, a picnic box, or a cava bottle. There're also pre-made packages you can choose from when booking.
What to do in the Cabanes als Arbres
Just chill
Do nothing! Relax under the trees, read a book, take a nap or listen to the birds from your balcony. The options are endless! Time passes fast when you have time for yourself and don't have any activities planned. Just enjoy; it's a feeling we don't get to experience too often!
If doing nothing for a couple of days is too much for you, keep reading! There are plenty of other options.
Take a swim
Cabanes als Arbres has a swimming pool included in the night price. Perfect for refreshing, practising your swimming skills or sunbathing.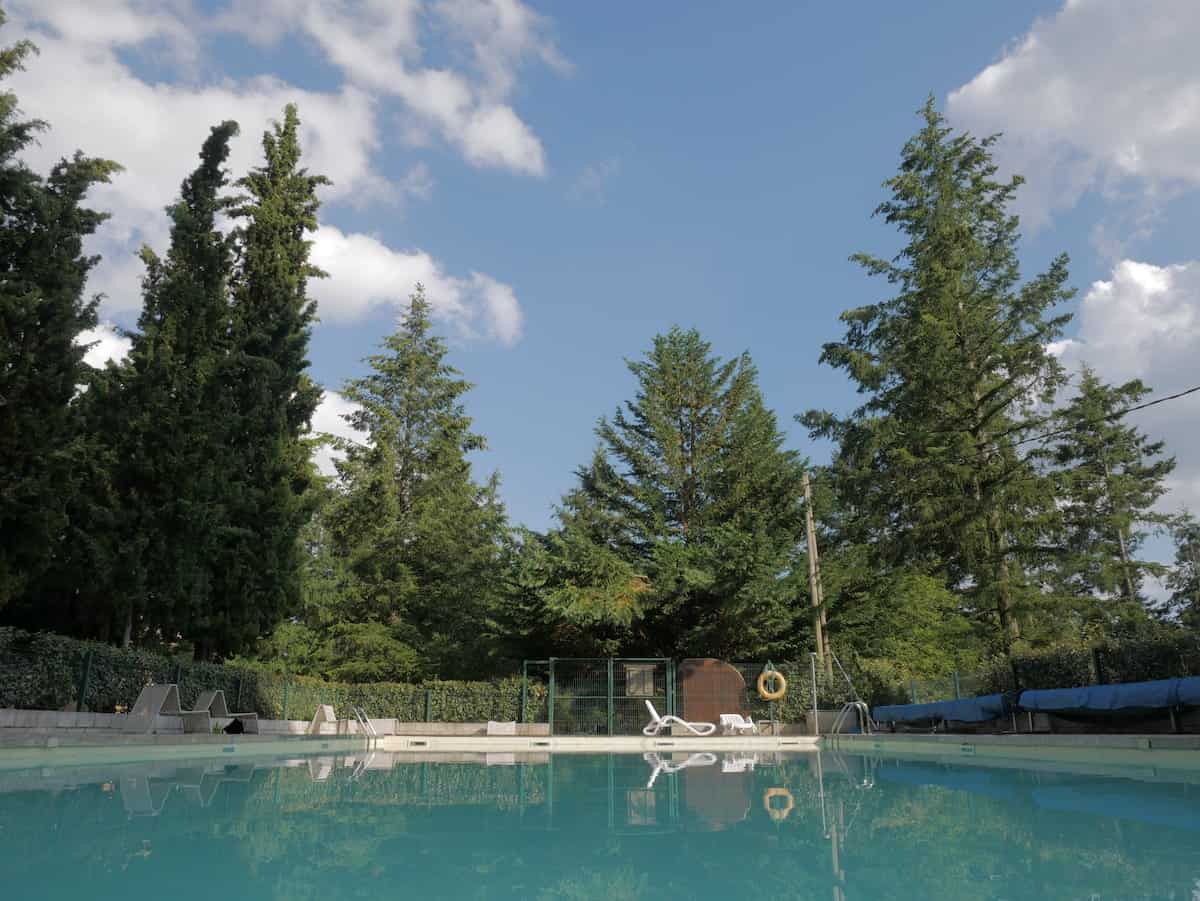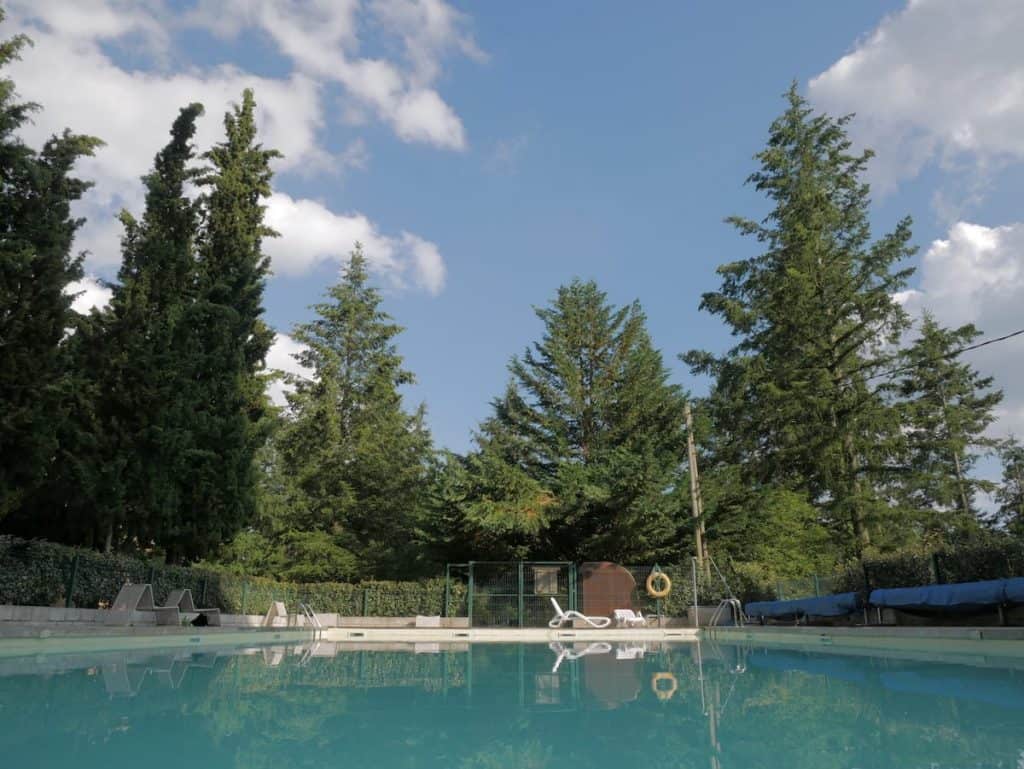 Enjoy a natural spa session
If you want to give a treat to yourself, you can book a slot at Cabanes als Arbres' private spa. The ecological spa area is in the middle of the forest, and it consists of a tub and Finland sauna. The heaters work only with wood, and the water comes from the hotel's well, making it a truly eco-friendly experience.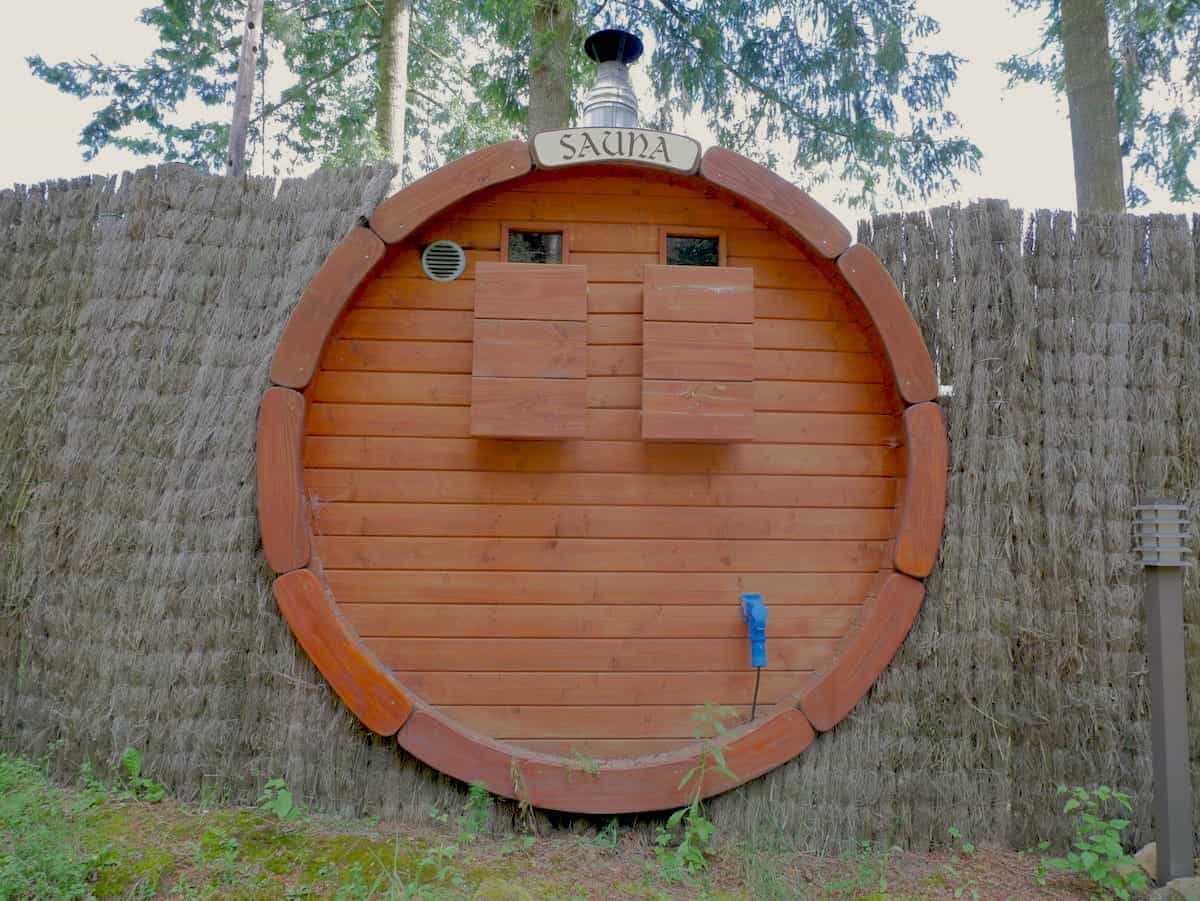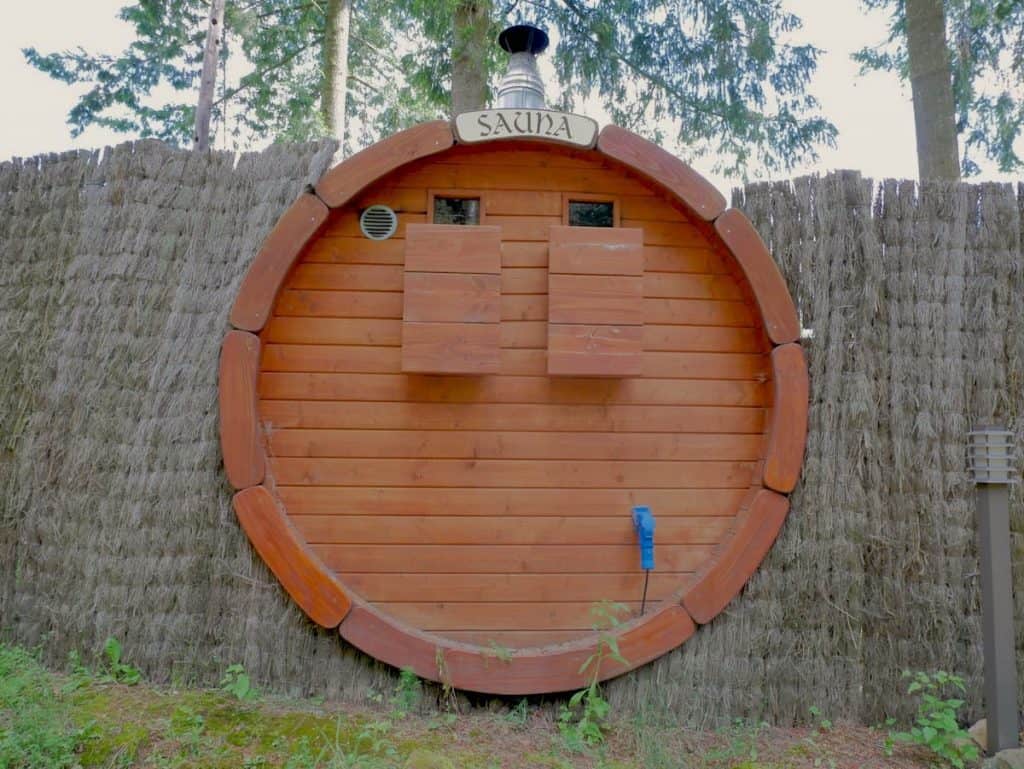 Take a walk around the forest
The treehouses are located in a magical oak and elm forest. Take a walk to explore it while discovering the other treehouses.
If you want to spice up your adventure, grab a torch or a headlamp and head to the forest during the night. It doesn't get any more peaceful than that!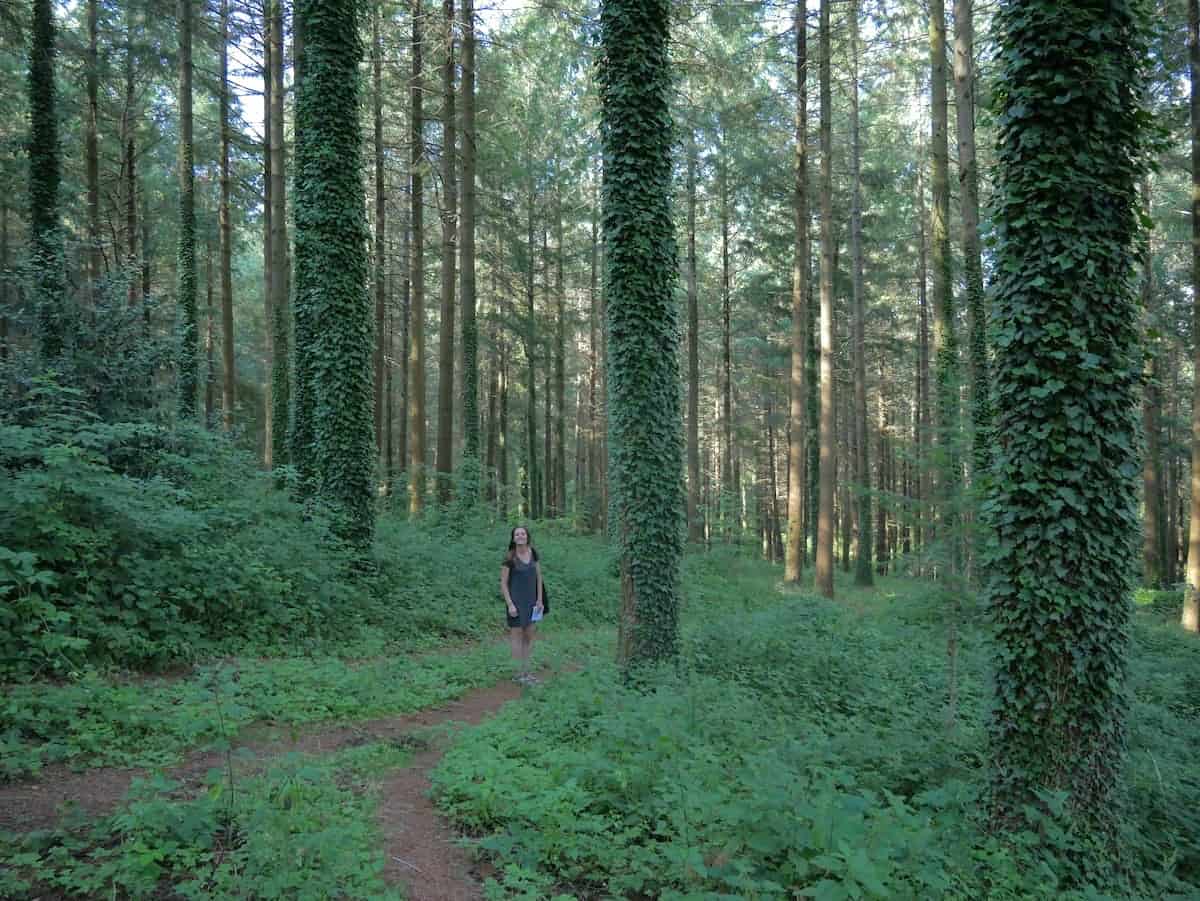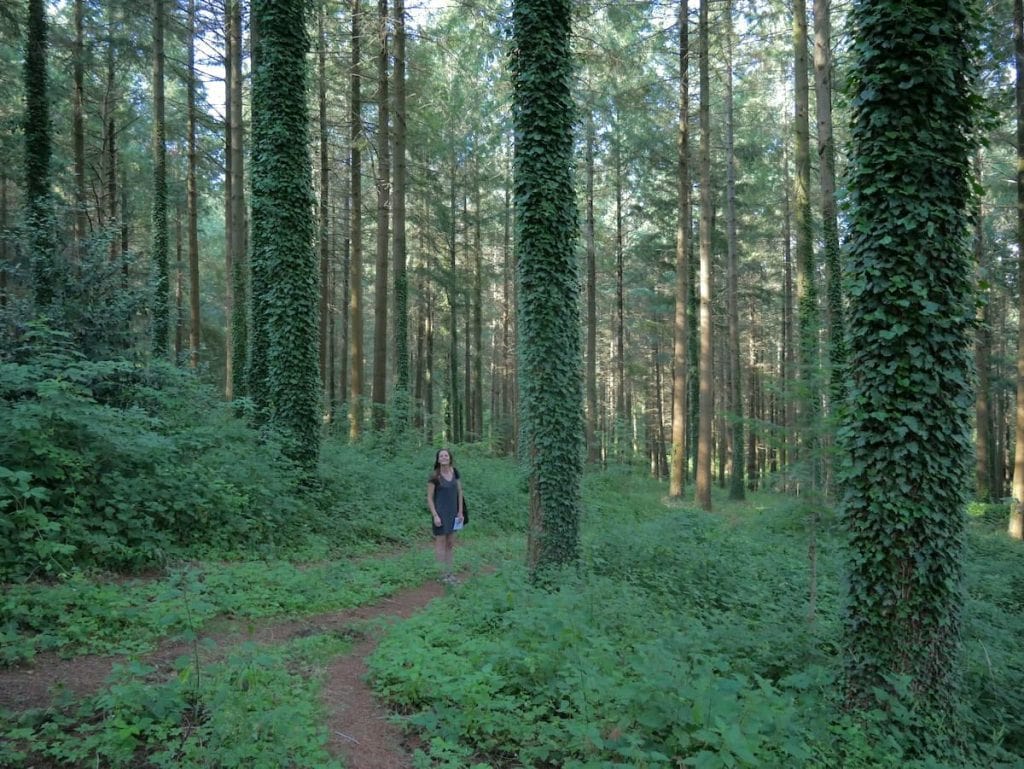 Activities in the surrounding area
If you need more activities to fill up your time or want to further explore the region, here we give you some ideas of things you can do not far from Cabanes als Arbres:
Our experience in Cabanes als Arbres
We spent one night at the treehouse Cargolet as a Christmas gift from Marc's family, and it couldn't have been a better experience! Our treehouse choice was Cargolet because it was one of the highest treehouses and had a suspension bridge. We didn't want to miss the fun!

The people working there took care of detail, and our stay was remarkable. We loved waking up, finding the breakfast basked in front of our treehouse attached to a rope and having to hoist it up until it reached our treehouse balcony. Such an unusual way to start the day!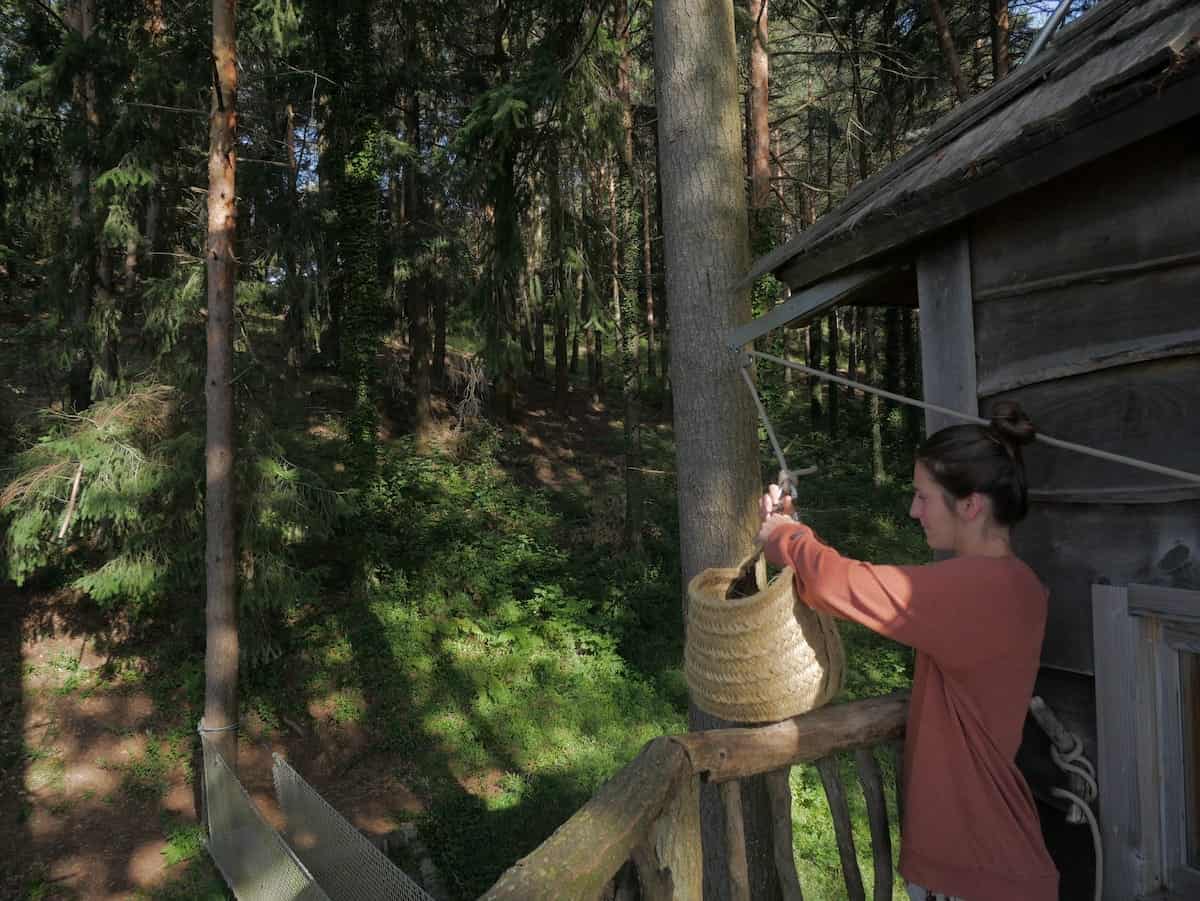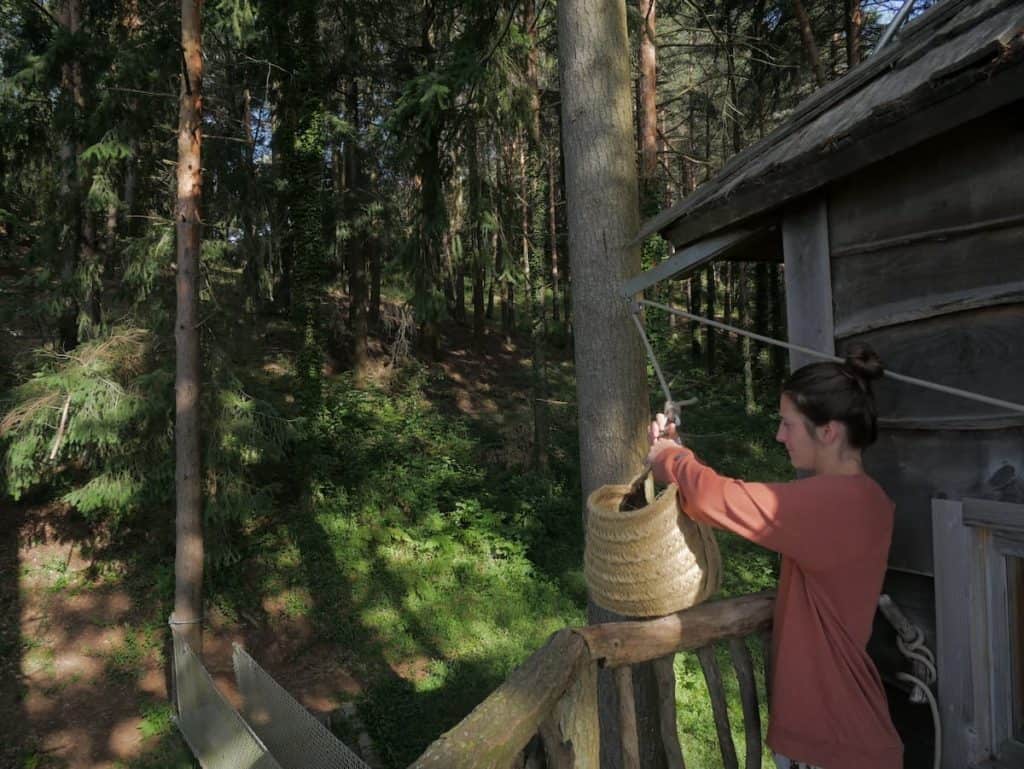 We truly recommend this place if you're a nature lover looking to relax or if you're celebrating a special occasion. Its location, its sustainability values and its charm will surely make this experience an unforgettable one!
---
More treehouse inspo!
Are you looking for other treehouses in Catalonia? Read our guide "8 magical treehouses you can stay at nearby Barcelona" to find out more amazing stays in the region.