When it's summer and people want nothing more than to feel the sun on their skin and then a refreshing bath, this is the itinerary to follow!
This getaway will take you to Miami, but not the one in the States! We have our own Miami here. Miami Platja, translated as Miami Beach, is a coastal town in the Costa Daurada, located 1.5 hours from Barcelona.
We love this place for two reasons: its combination of crystal-clear coves and large sandy beaches and its many opportunities for outdoor adventures.
Also, it's the perfect destination to escape the crowds from the Costa Brava and enjoy the beach life in a quiet setting.
The itinerary includes a snorkelling and cycling adventure but also time to relax overlooking the sea and plenty of delicious meals. Ready to discover more?
Suggested itinerary in Costa Daurada
Morning day 1 🤿
Grab your beach essentials, your snorkel gear, and a picnic at a nearby supermarket because, as you probably guessed, this itinerary starts with a morning at the beach!
Your destination is Cala Santa Fe, a small cove with turquoise waters, golden sand, and green pines in the background.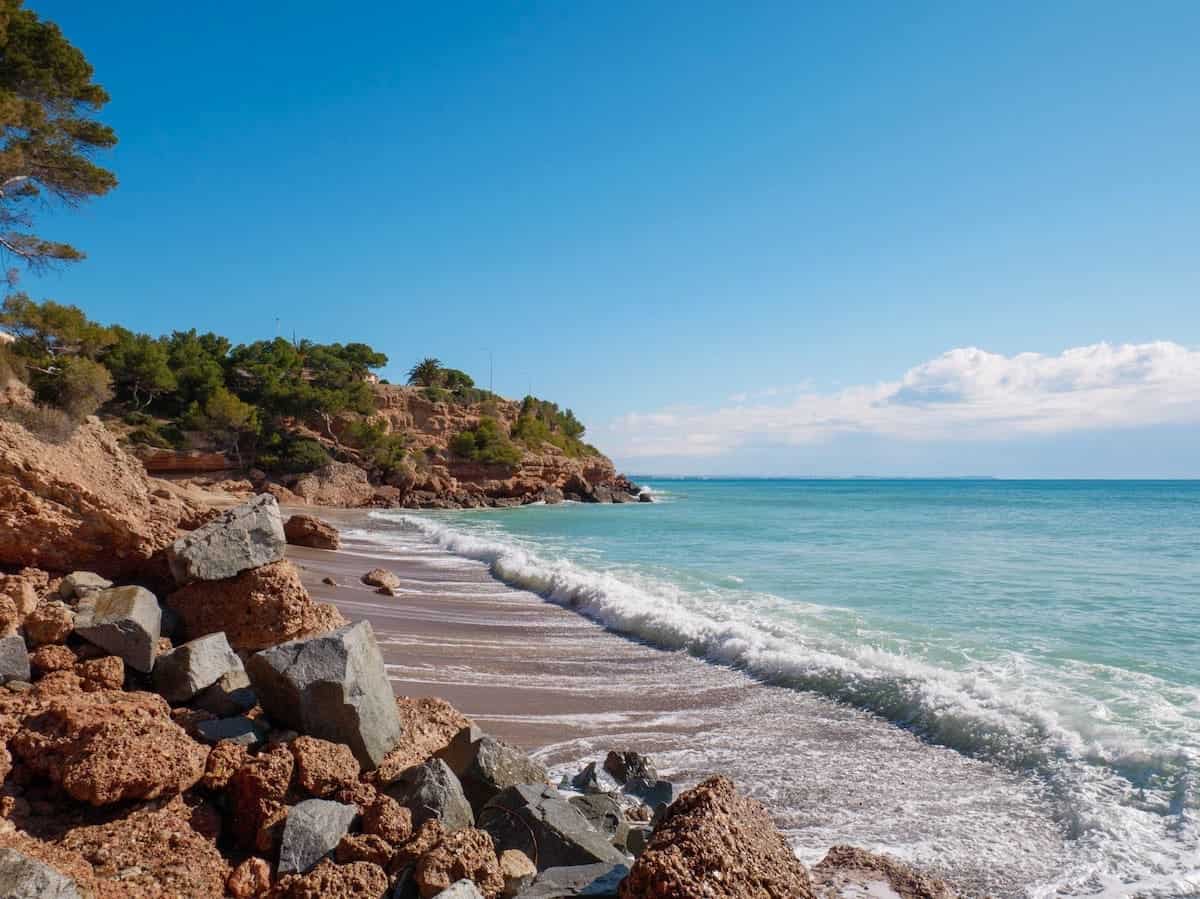 Besides being an ideal place to sunbathe, read your favourite book, or play beach tennis, this cove is a paradise for snorkelling (as long as the water isn't stirred up!).
You can find many fish schools and octopus nearby the rocks, and admire the Neptune grass fields dancing underwater as the waves move.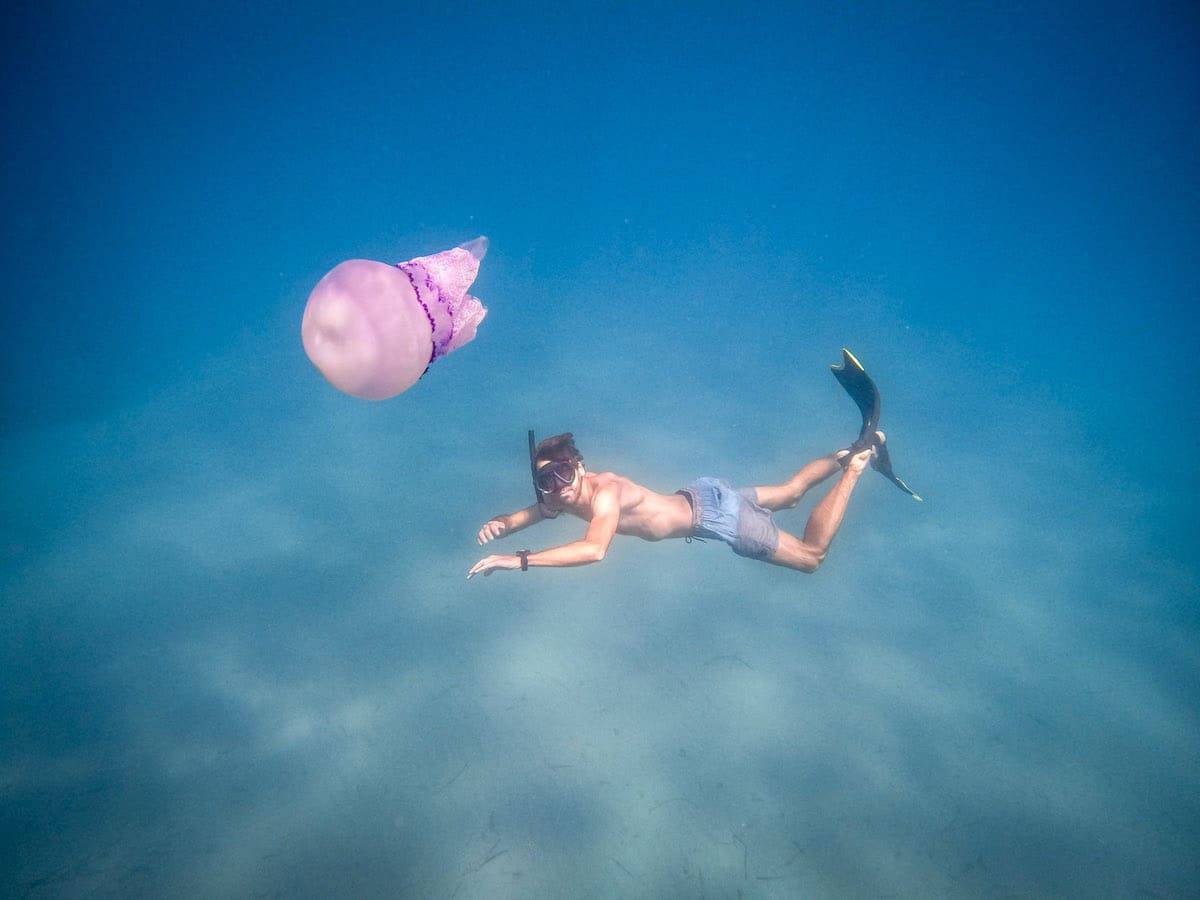 Afternoon day 1 🍦
After swimming around, we bet you'll be pretty hungry!
Take out your picnic and enjoy it under the sun or take a break in the cove's shadowed parts.
If you have room for dessert (almost always!), we recommend packing everything and heading to Luciano Mancuso, located less than 5-min walking from the cove.
Their ice creams are really good! We love the pistachio and the hazelnut flavour.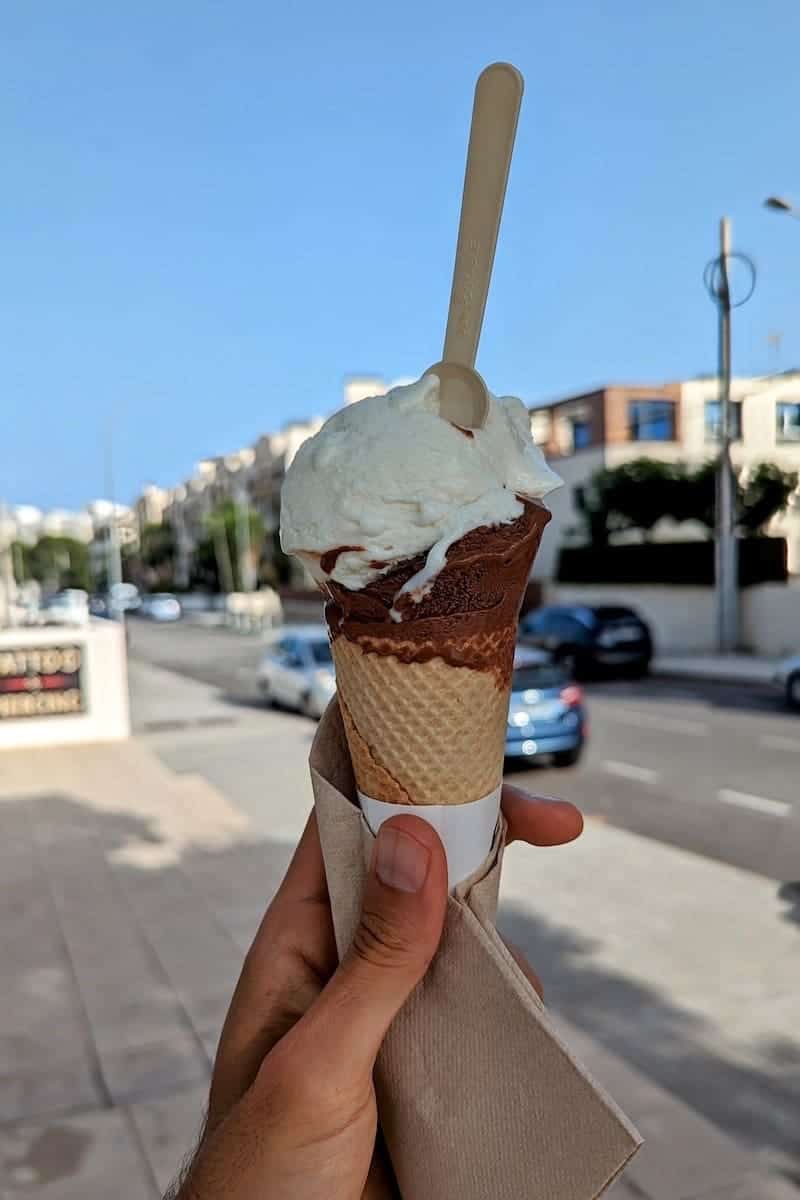 All right. Now it's time to check into your accommodation and hide from the heat for a while.
Your destination?
Petit Miami, a lovely 2-people studio right in the heart of Miami. The place has everything you need for a perfect stay: a terrace overlooking the sea, a fully-equipped kitchen and bathroom, and cool beach vibes.
Also, the owners are super friendly and ready to make your stay perfect.
Spend the rest of the afternoon reading in the comfy zero-gravity chairs, playing board games, or maybe taking a siesta!
Evening day 1 🌅
When the sun stops hitting so hard and temperatures are more pleasant, it's time to go for a stroll along Miami's seafront promenade.
The promenade unwinds along the main sandy beach (Platja Cristall), with the sea on one side and incredible houses on the other.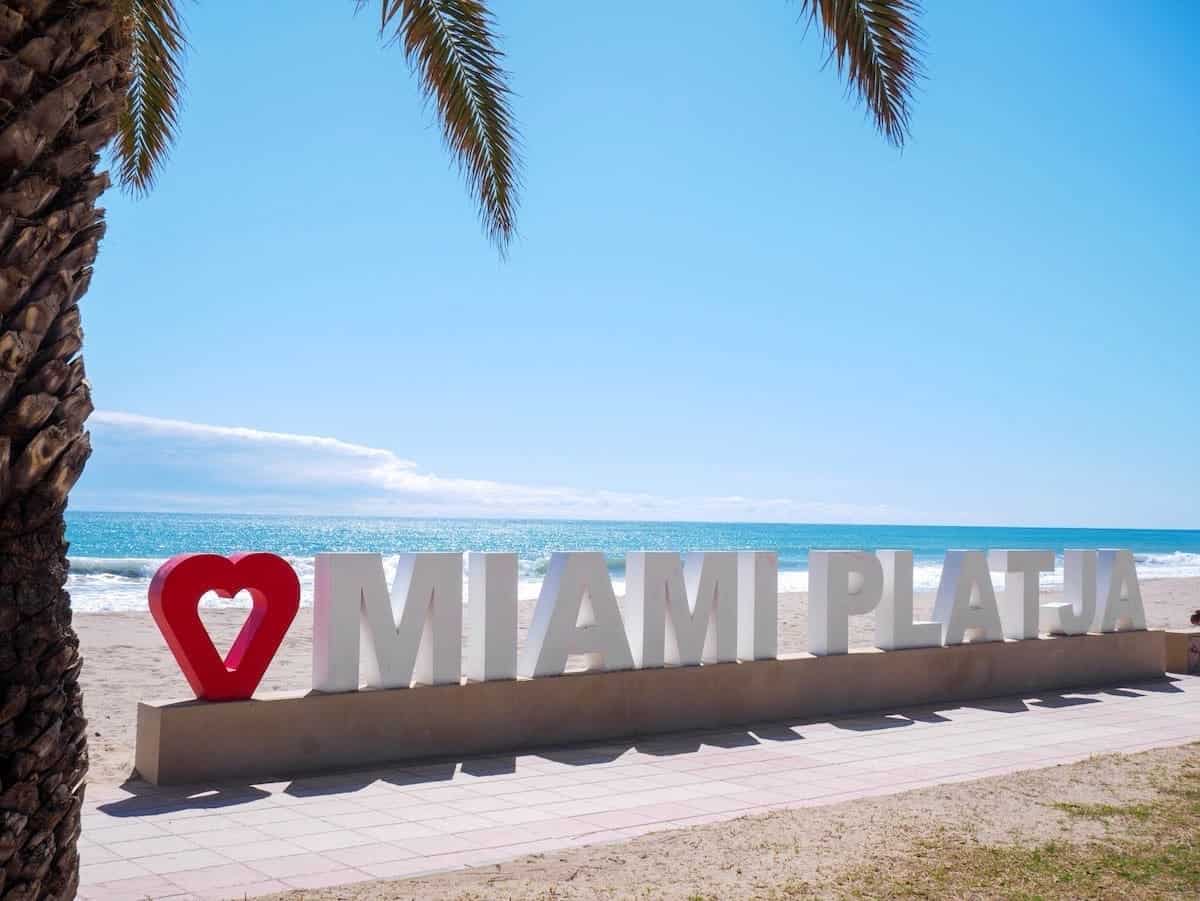 Feeling ready for dinner? We've got you covered!
There are several places to eat along the promenade, and we like Ginger Café.
It's a gastro bar with an incredible terrace to enjoy all the delicious dishes al fresco!
You'll find homemade tapas, fish and meat dishes, and salads. The Thai mussels and the smoked sardine coca are delicious.
Time to get back to the accommodation and prepare for new adventures the next day!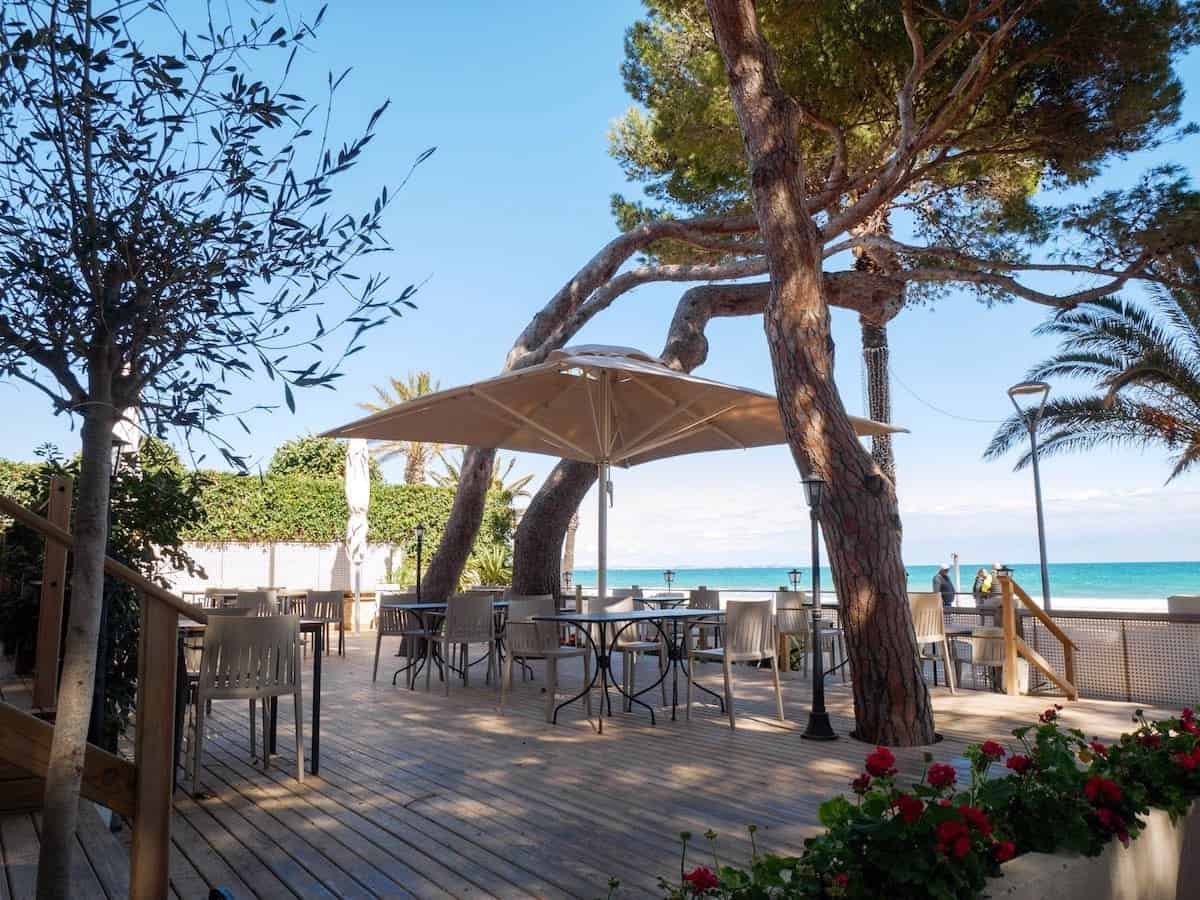 Morning day 2 🚲
After a good night's sleep, it's time to enjoy breakfast and get some energy for the bike ride ahead.
You'll start the day with a delicious meal at Megabici Bike & Coffee. It's a cycling-themed café with delicious breakfast options, speciality coffee, and homemade cakes.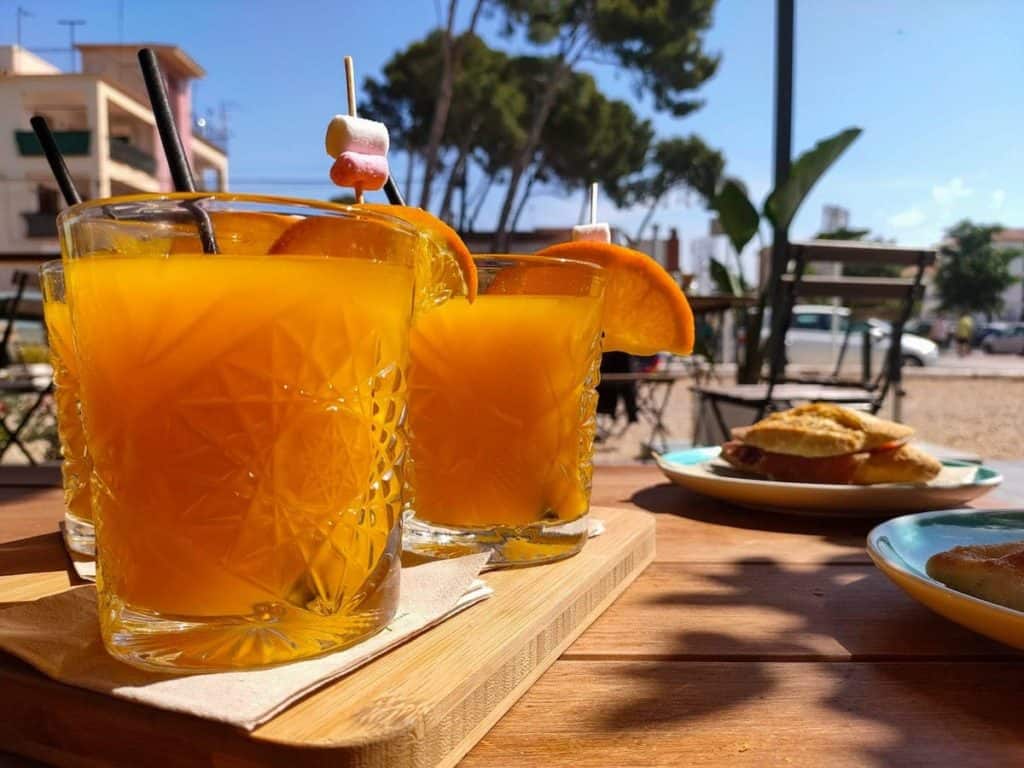 And the best thing? Once you're done with your toast and coffee, you can rent the bike there!
The route we suggest is more a stroll than a hard one, so you'll be good with a city bike. It follows the seafront promenade all the way to l'Hospitalet de l'Infant and keeps going until the Camping Cala d'Oques. In total, it's around 6 km one-way.
We recommend you pack your swimsuit and towel as we're sure you'll want to dip on the sea more than once during the bike ride!
Afternoon day 2 🌯
If you're hungry on the way back or desperately need a cold drink, a stop at Rosarito Café will make you happy!
This beach bar is a little paradise with friendly and relaxed vibes. You can quickly picture yourself enjoying lunch between pine trees and with views of the Mediterranean Sea.
They serve homemade lemonade and amazing cocktails, which you can combine with delicious burgers, tacos, tapas, or salads.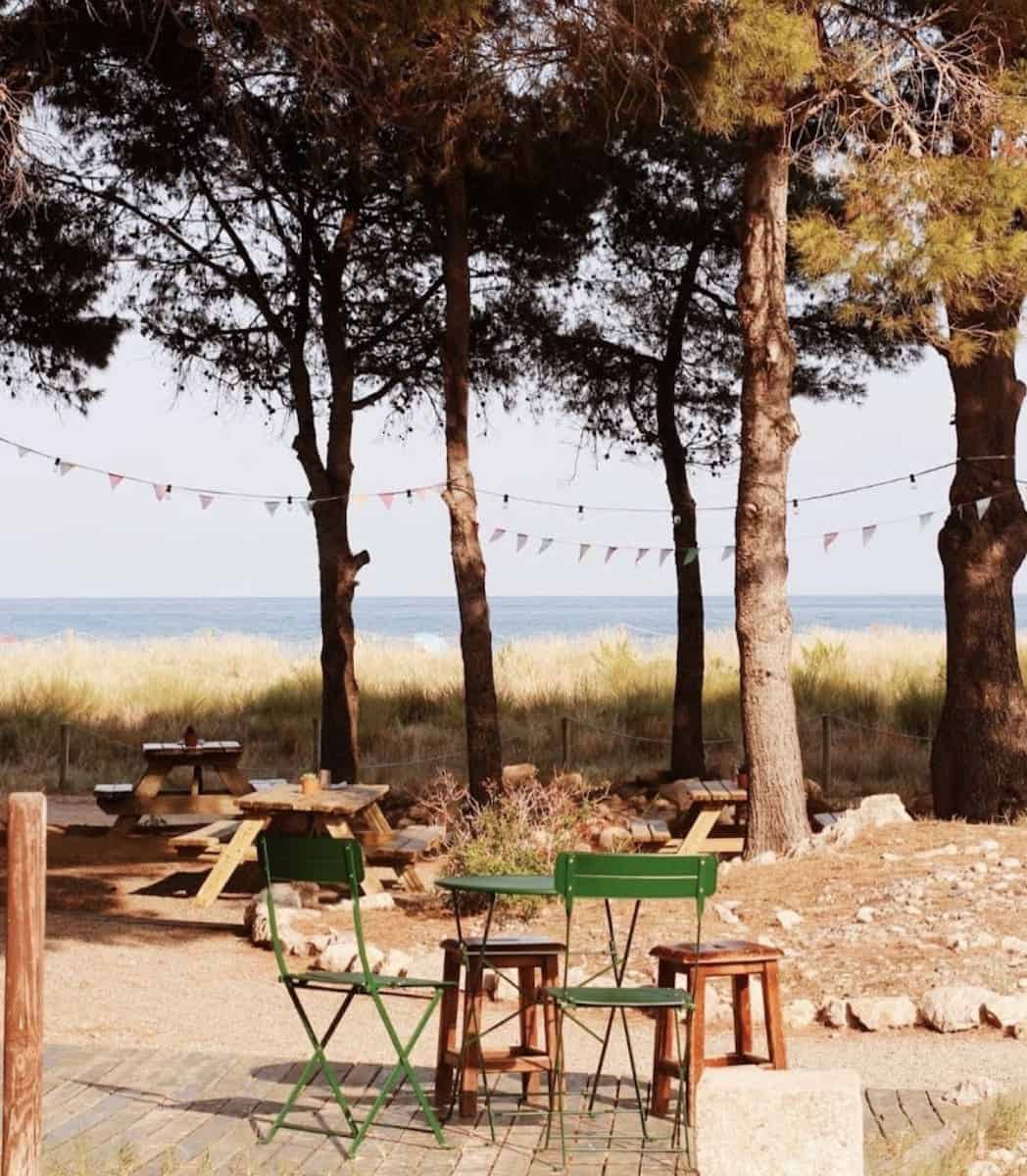 Now, with your belly full and happy, it's time to return the bikes and continue your trip to other parts of Catalonia, or keep enjoying the incredible and underrated Costa Daurada for some more days.
If you follow this itinerary, we'd love you to leave a comment and let us know how your experience was.