Andorra in winter is pure magic!
The place is ideal for visiting during the crisp winter's days because it boasts beautiful snowy slopes, tasty food, a cosy atmosphere, and a vast array of fun winter activities suitable for all levels!
We have spent most of our holidays since we were kids in Andorra, so we know the country like the palm of our hand! All our time there has given us insight into what everyone needs to know when planning a trip to Andorra in winter.
So, read our local guide to find out when to visit, how to get around, where to stay and eat, what to pack, and what to do in the country!
Planning a trip to Andorra in winter
Exactly when to visit Andorra in winter
It really depends on what you're looking for.
If you are after Christmas vibes in Andorra, we recommend visiting in the second or third week of December. It will be less crowded than during Christmas, but still, you'll feel the Christmassy spirit all around.
December is usually the month that there's less snow, but that's not a hard truth. For example, there was considerable snowfall (5 days straight) at the beginning of last December. It's in the weather's hands, not in ours 😂 The ski resorts open at the beginning of December, so you'll be able to go skiing.
⚠️ Important!
If you plan to go to Andorra in December, consider that the 6th and the 8th of Dec are public holidays, so more people head to the mountains, and it'll be more crowded!
On the other hand, if you're travelling to Andorra for the snow, we would say the best months are January and February. Again, it really depends on the weather, but the snowfall probabilities are higher during those months.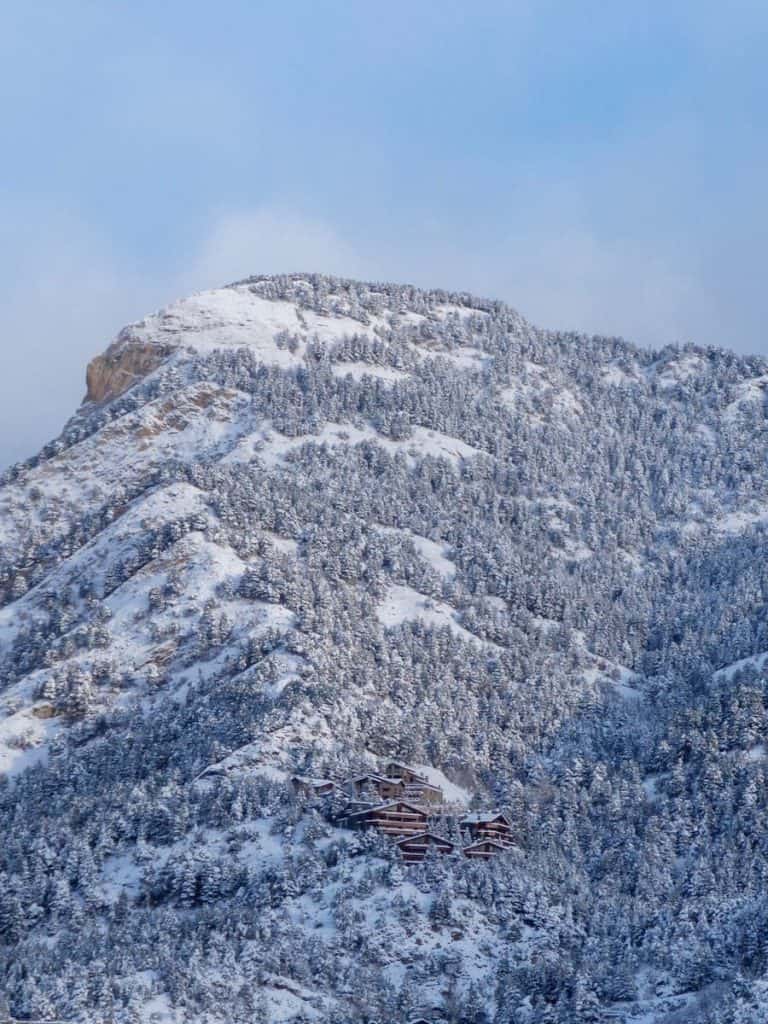 How to get to Andorra
The nearest international airports are Barcelona and Girona (both in Catalonia) and Toulouse (in France).
If you arrive in Barcelona, the most convenient option is to take the bus. Two bus companies, Directbus and Andbus, go straight from the airport to Andorra (both have similar prices). These buses also make a stop in Sants station (Directbus) or Diagonal (Andbus), so they're also a good option if you're visiting Barcelona for some days and then want to go to Andorra. The buses run between 6 and 8 times a day, and the trip takes around 3 hours.
The other option to reach Andorra is by car.
⚠️ Important!
If you rent a car in Spain or France and are considering driving to Andorra, think it's a different country, and you might need special permission. Talk to the rental agency before making the trip to be sure everything is okay.
Moving around Andorra in winter
We believe the most convenient way to get around Andorra depends on what you want to do.
You don't need a car if your plan is skiing and then chilling at the accommodation, strolling around a mountain village, and eating out. In this case, your best bet is to stay in one of the villages with direct access to the ski resorts (Arinsal, La Massana, Encamp, Canillo, El Tarter, and El Pas de la Casa).
Moreover, if you're craving entertainment, such as an escape room, a cinema, or bowling, there are several buses connecting the country's capital with all the villages.
On the other hand, if you're planning to venture out of ski resorts and move around the country, a car is probably the best option. Don't forget to carry winter chains in the car; you never know when you might need them!
It goes without saying that you should drive carefully, especially after a snowfall. The roads are sometimes icy, and you should be prepared for all conditions.
⚠️ Important!
If you drive, one thing to consider is that, in Andorra La Vella, it's almost impossible to park for free. Save time (and sanity!) by leaving your car in a parking lot rather than searching for a free spot.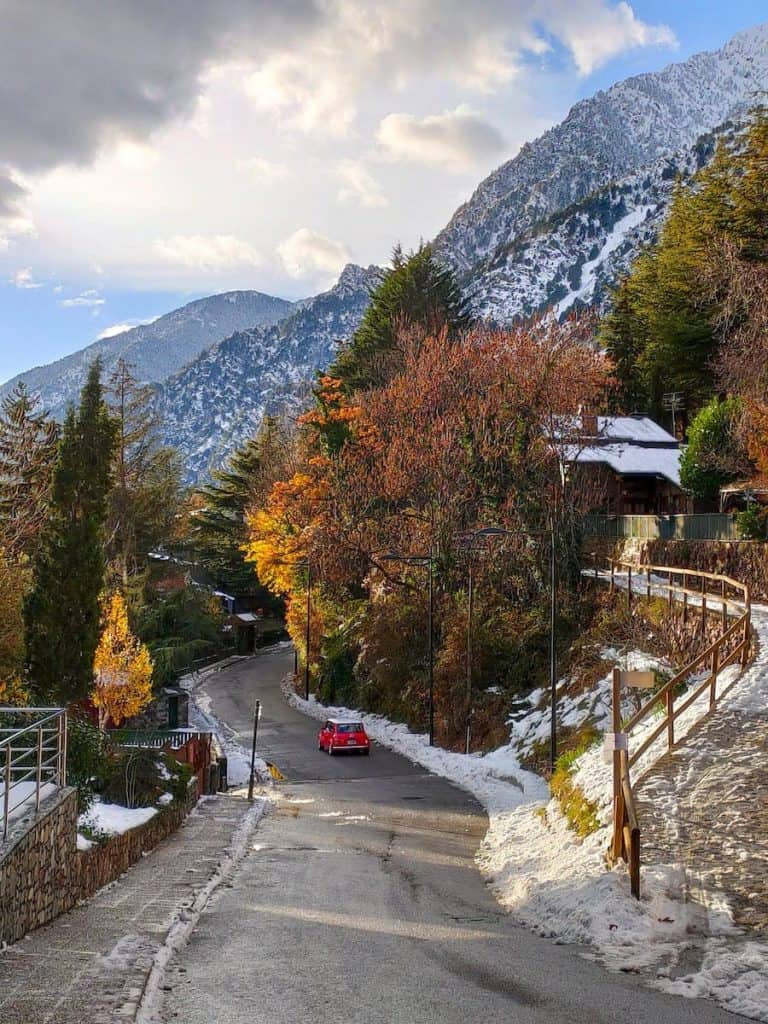 Phone calls and Internet in Andorra
Although surrounded by EU countries, Andorra is not part of the EU. Therefore, roaming doesn't apply in Andorra. We advise you to turn off your mobile data before entering the country as the Internet rates are crazily expensive. We don't want you to end up with a bill of 60 € just for receiving a couple of Whatsapp!
To stay connected during your trip, you can buy a SIM card there (Telecom is the only provider in Andorra) or rely on the WiFi. There are plenty of places to get WiFi for free, like hotels, ski resorts, restaurants, coffee shops, etc. Even the city centre of Andorra La Vella has a free WiFi network.
Where to stay in Andorra in winter
The accommodation options in Andorra are endless.
If you're there primarily for alpine skiing, we recommend booking your accommodation at one of the villages with direct access to the ski resorts. That's the case of Arinsal, La Massana, Encamp, Canillo, El Tarter, and El Pas de la Casa.
You can look at Booking to find a stay that suits your budget and needs.
If your trip to Andorra is to celebrate a special occasion, maybe you're interested in an original and unique stay. You have various options, such as a cabin in the middle of the forest, glamping at 2.350 m, a borda in one of Andorra's most idyllic valleys, a wooden cabin lost in nature, or a bubble hotel in the country's entrance.
⚠️ Important!
If you plan on staying in Andorra for more than a day, book your accommodations ahead of time! The hotels, resorts, and hostels tend to fill up early in winter since Andorra is a popular winter destination.
Awesome things to do in Andorra in winter
There aren't many places in the world where such varied opportunities for pastimes exist! Andorra is a paradise for mountain lovers and extreme sports addicts but also for families, couples, and friends looking to relax and escape the hustle and bustle of the big cities.
Also, Andorra's main feature is that everything to do is located so closely that one can visit several places in one day!
Here are some of our favourite things to do in Andorra in winter:
Go skiing in one of Andorra's ski resorts
The most popular winter activity in Andorra is alpine skiing.
Andorra is known in Europe for being home to the largest resort in the Pyrenees, divided into three sectors – Pal-Arinsal, Ordino-Arcalís, and Grandvalira. We've skied in all three and have written a guide to help you choose the most suitable.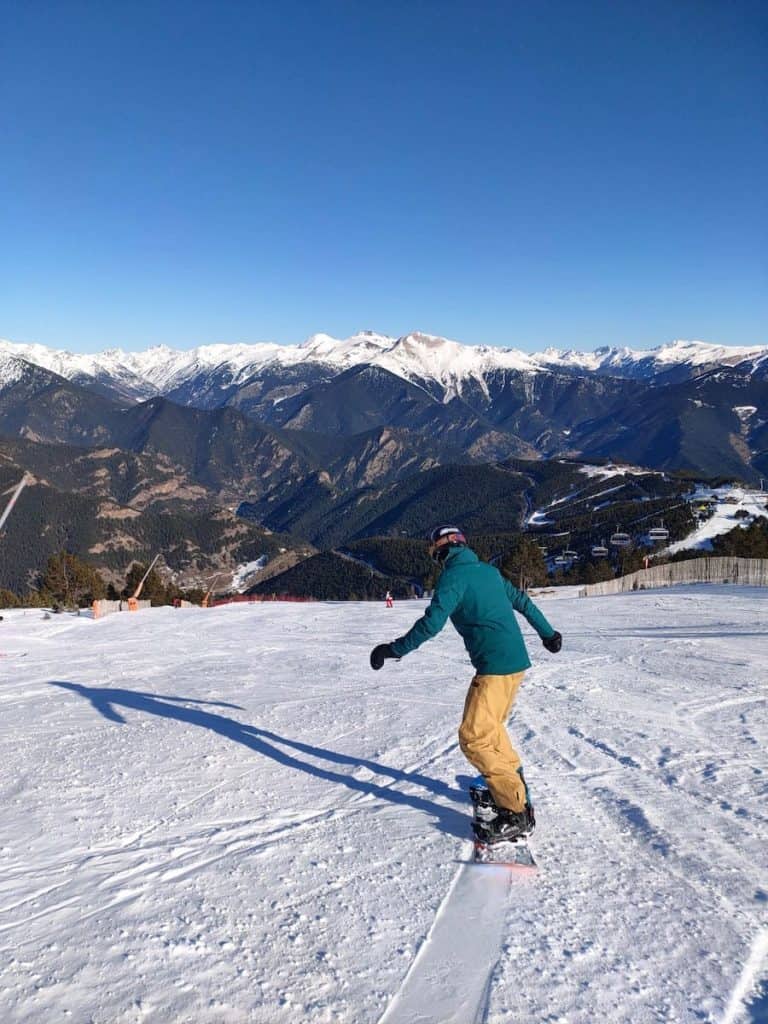 Snowshoe to a frozen lake
You don't need to be a skier or snowboarder to enjoy Andorra in winter!
You can also strap a pair of snowshoes and head to discover incredible winter landscapes.
When choosing a route, we love the ones with a lake. Frozen lakes give the landscape such a magical touch!
We recommend the Llac de Juclar (the biggest lake in the country), the Estany del Siscaró, the Estany de la Nou, or the Estany de les Abelletes.
If you'd like to visit or spend a day at a lake but are not a snowshoe fan, you can stop at the Llac d'Engolasters. This lake can be reached with a few minutes walk from the parking lot.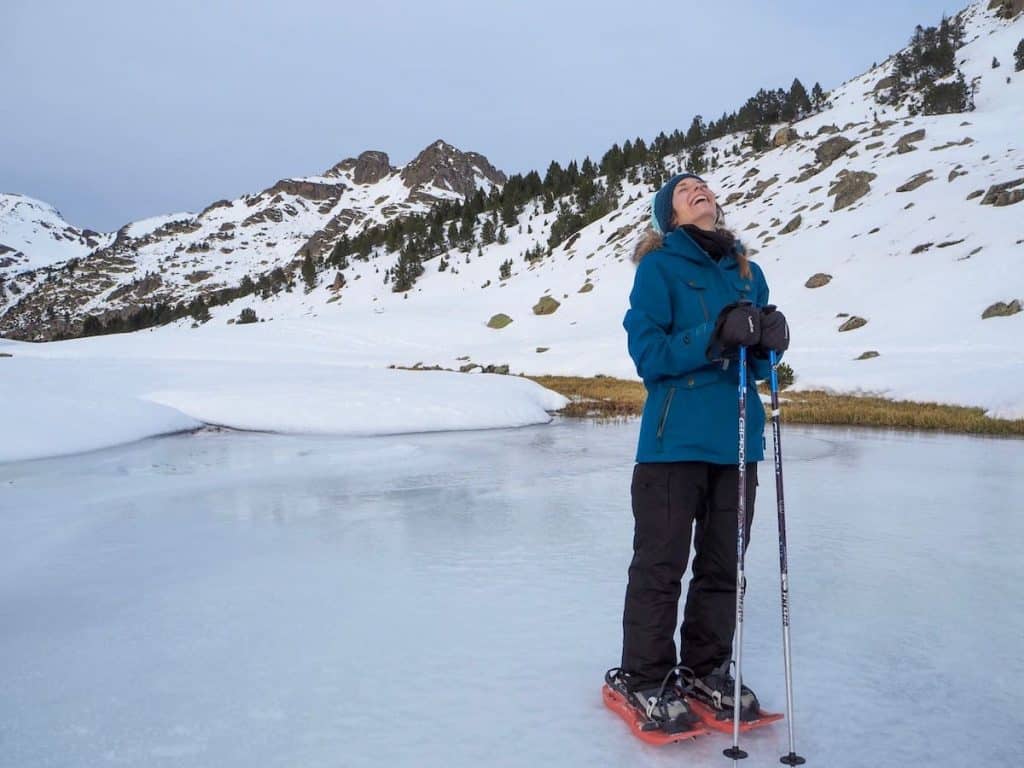 Cross-country ski surrounded by forest
Cross-country skiing is a fun sport that most people can practise. It's a great activity to get your body moving and enjoy the outdoors simultaneously.
Both lovers of this discipline and first-timers will find their place at Naturland, the only resort in Andorra that specialises in cross-country skiing. There, you'll find 3 tracks for all levels (beginner, intermediate, and expert), perfectly signposted.
The itineraries are about 2.000 m above sea level and unfold through beautiful forests. During the activity, you'll also have stunning views of the mountain peaks surrounding the resort.
You can hire all the necessary equipment to practise this sport in the resort.
Have a go on the world's longest alpine slide
Would you dare to try the longest alpine slide in the world? Tobotronc is a 5.3 km long slide with a total drop of 400 m. Nearly 10 min of high speeds and adrenaline rush are guaranteed!
We've tried it in summer, not in winter, and we can say that the experience was so fun! We went down surprisingly fast yet always felt safe. There are brakes so you can regulate and control the speed.
The Tobotronc is located in the leisure park Naturland, and it's designed for both children and adults. The good thing is that the ride's cars can seat two people, so you can share the fear and scream together!!
Enjoy the scenery while hiking
Andorra's location is ideal for hiking lovers. From short walks to moderate and intense hikes, there are options for all levels in the country!
Andorra is in the middle of the Pyrenees range, meaning its natural setting is breathtaking. Visitors can marvel at frozen lakes, white mountain peaks and snowy pine trees.
If you're a beginner looking for an easy hike or an expert looking for something pleasant for the days you want to take it easy, we have what you need! We've put together a list of five beginner-friendly winter hikes to enjoy winter scenery without needing any advanced skillset.
Be sure to wear suitable footwear (hiking or snow boots) and bring some shoe traction, such as microspikes (if there's a lot of snow or ice).
If you're considering venturing higher up in the mountains, we recommend taking snowshoes or mountaineering skis.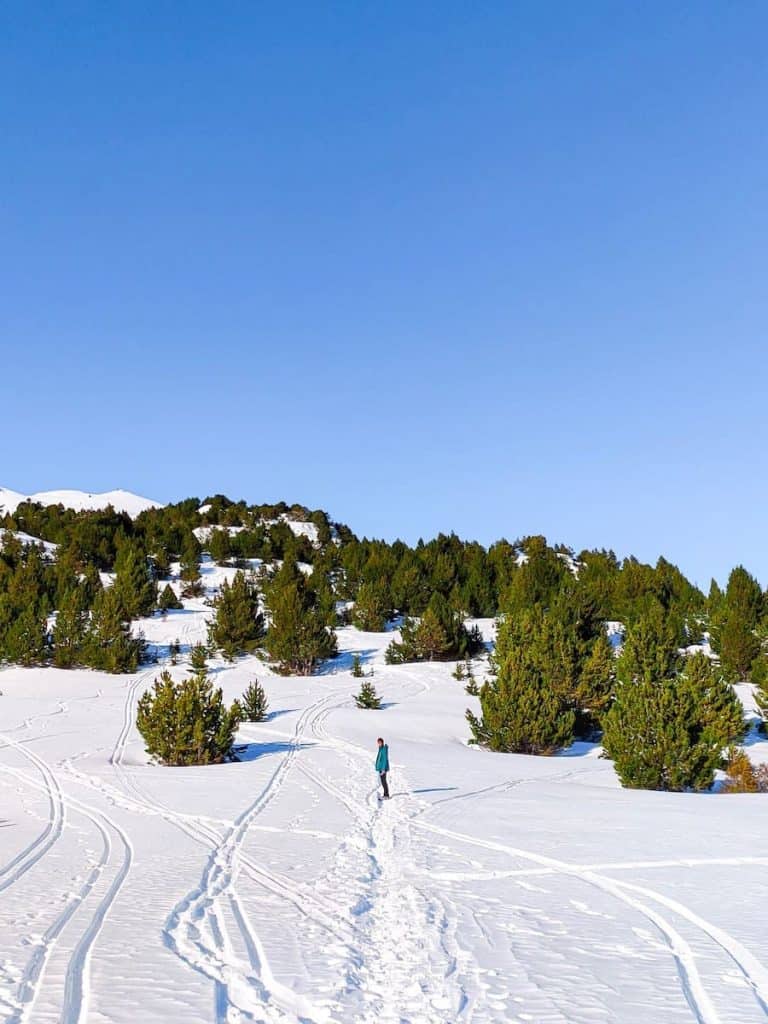 Relax in one of its marvelous spas
After a day in the snow, treat your ski-weary limbs at one of Andorra's spas. Unwind in the sauna, soak in heated pools and ice baths, indulge in a massage, or do it all!
Andorra's most famous spa is Caldea, the largest mountain spa in Europe. You can get a ticket for the main area or the adults-only one (Innu). To us, the night ticket is the best for a romantic plan or relaxing with friends.
⚠️ Important!
Be aware that the spa tends to be crowded during the peak times, especially on the 6th and 8th Dec (public holidays in Spain), Christmas, and Easter.
If you're looking for a more intimate setting, you can choose from various hotel spas. The Hotel Spa Diana Park, Hotel Plaza Andorra, Sport Hotel Hermitage, Grau Roig Andorra Boutique Hotel & Spa, or the Park Piolets are all great options for combining with a ski break.
Enjoy ski mountaineering or freeride downhill
Ski mountaineering has gained popularity during the last few years, and Andorra is a magnet for skimo aficionados. With more than 50 mountains higher than 2.000 m, the country has enough variety for everyone to be happy.
If you want to practise this sport in a safe and controlled way, you can head to one of Andorra's ski resorts. All of them have freeride areas and skimo routes. Note that you still have to pay for a ski pass to practise skimo in the resort, even though it's cheaper than the alpine one.
On the other hand, you can choose to go on a freeride expedition. If the words unpacked snow, wooded areas, or steep slopes make your heart leapt, grab your skis or snowboard and head to the mountains to ride!
There are skimo itineraries for all levels; you can check them out on this website. Choose your preferred region and then click Ruta to see the different itineraries. You'll be able to check the avalanche risk, the elevation gain, and the dangerous points.
⚠️ Important!
Always make sure to have the necessary safety equipment when venturing outdoors. Remember to check the avalanche risk and the weather before starting any skimo or freeride adventure!
Explore the country's capital
Another good plan is to explore the actual town of Andorra La Vella. Its central avenue is filled with shops, restaurants, and bars, and the city centre is very pedestrian-friendly.
Besides the commercial centre, our favourite part is the historical centre. It's like a small village inside a big town. If you're there in December, it's nice to visit the Christmas market in the old town.
Also, Andorra La Vella is where you'll find most entertainment attractions. There's a cinema, a bowling alley, and, if you're a fan of escape rooms (like us!), we can't recommend the two games at Maximum Escape enough.
There is also a short trail around town that provides scenic views of the country's capital.
Delicious places to eat in Andorra
Andorra is home to mouthwatering restaurants serving high-quality food. Although being a tiny country, you'll be surprised at the variety of food options you can find around.
We've put together a list of delicious restaurants in Andorra to make it easier for you to decide where to eat. It's an eclectic mix, but each restaurant listed here has been sampled and tested without fear or favour.
⚠️ Important!
We recommend booking in advance, especially in the high season (summer and winter). Some restaurants in Andorra can't be booked through their website, so you have to use the old-fashion way: calling. As the phone rates here in Andorra are expensive, we recommend using Skype to call.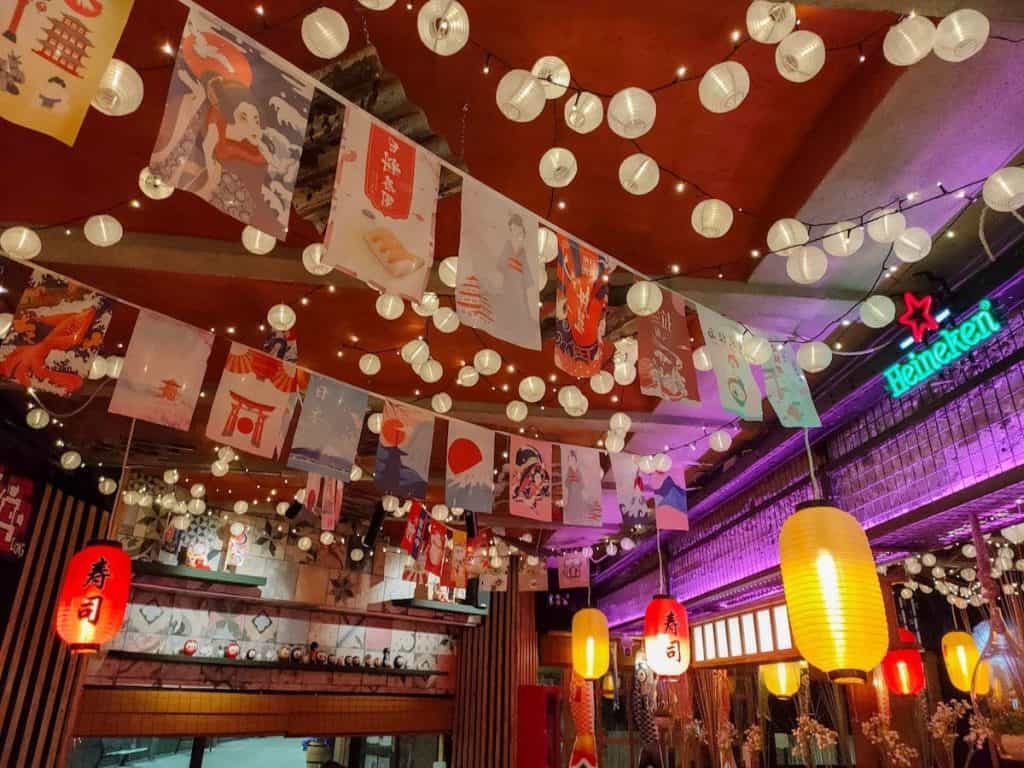 What to pack for a trip to Andorra in winter
The weather in Andorra in winter can get really cold. We're talking highs of around 10 ºC (it's usually sunny in Andorra) and lows of -10 ºC. So packing appropriately is essential!
A useful rule of thumb is to take a well-insulated jacket or heavy parka, thermal layers, gloves, a beanie, a scarf or a neck/face covering, warm socks, and waterproof boots.
When we pack for a winter trip to Andorra, we bring our microspikes for any icy hikes. We also find it useful to pack two pairs of boots in case one gets wet or dirty from a hike or the snow.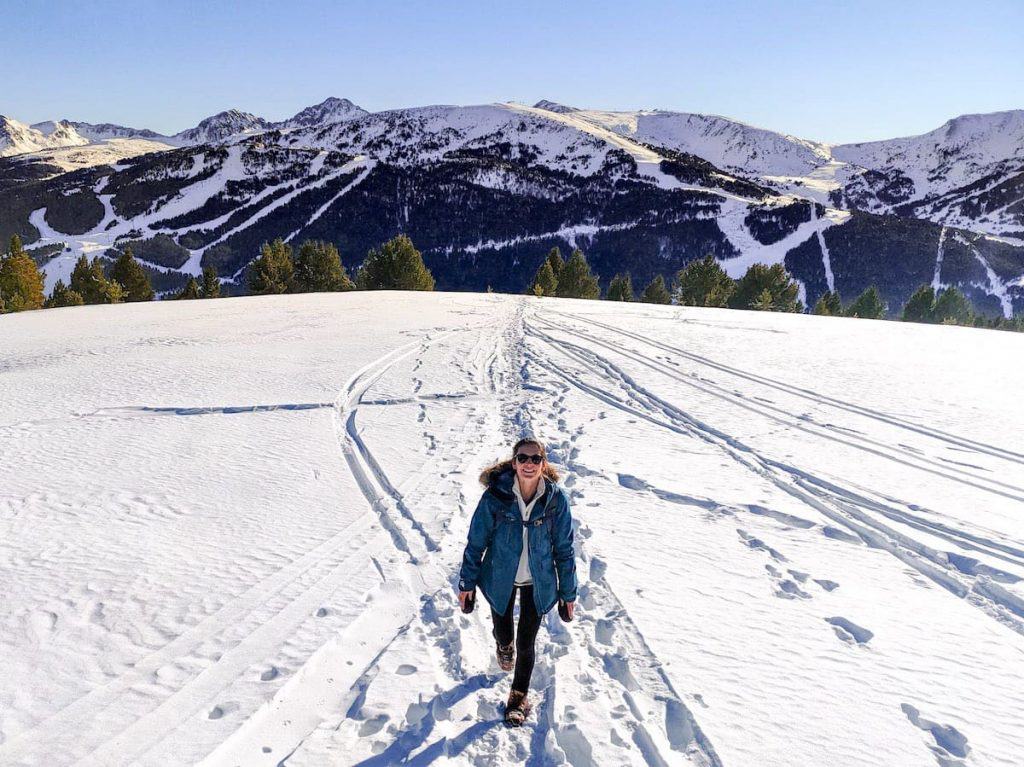 Andorra planning map
Take a look at the map below, where we have pinpointed a bunch of places to see, eat and stay during your time in Andorra. Click the map for more info!