For this itinerary, we'll stay close to Barcelona, making it a perfect weekend escape for those who live there or are visiting the capital.
The itinerary includes 2-hours of pure relaxation in an intimate spa, spending the night off-grid in a yurt, and enjoying a local wine taste.
Ready to grab your partner or best friend, get away from the city and feel refreshed?
Suggested itinerary in El Maresme region
Morning day 1 💆🏼
Imagine yourself in an old country house from 1497, surrounded by authentic stone walls and candlelight and floating in a hot salt water bath with nothing to worry about.
Well, this is precisely how you'll feel in Aire! This experience is inspired by the Roman baths of ancient civilizations, and it's one of the most relaxing places we've ever been.
It has nothing to do with those big spas where people go to do all kinds of things except relax. Everything in Aire Baths is intimate, and the experience is adult-only.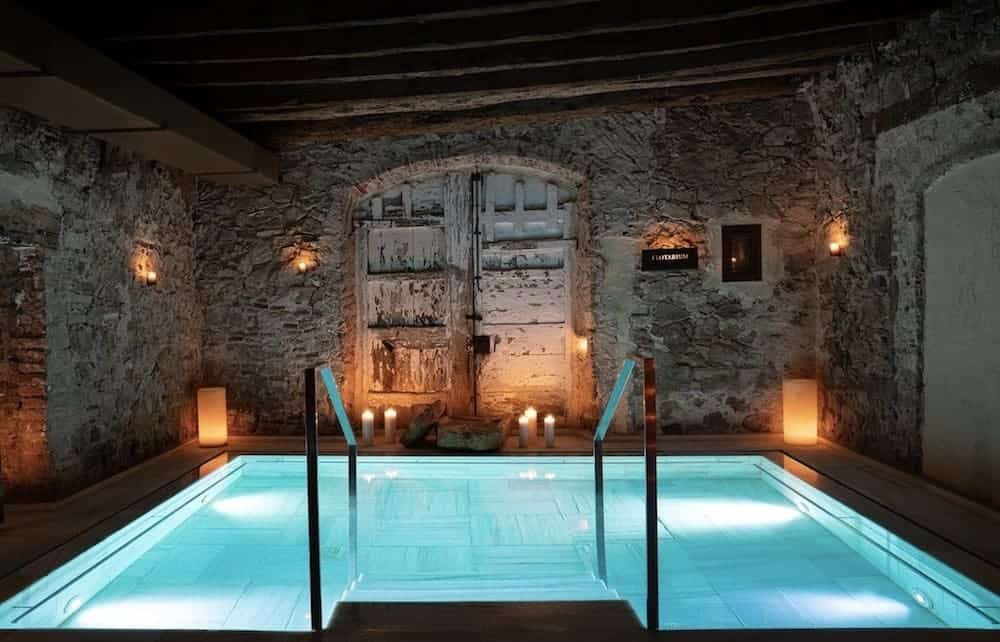 Lunch day 1 🍴
Once all your stress has melted away, it's time for an exquisite lunch! In the same eco-resort where the baths are located, there are three restaurants where you can eat. The GastroWine Bar specialises in ecological wines and tapas. The Cibus restaurant specialises in rice and grilled dishes. And the 1497 restaurant is a fancier one, specialising in Mediterranean cuisine.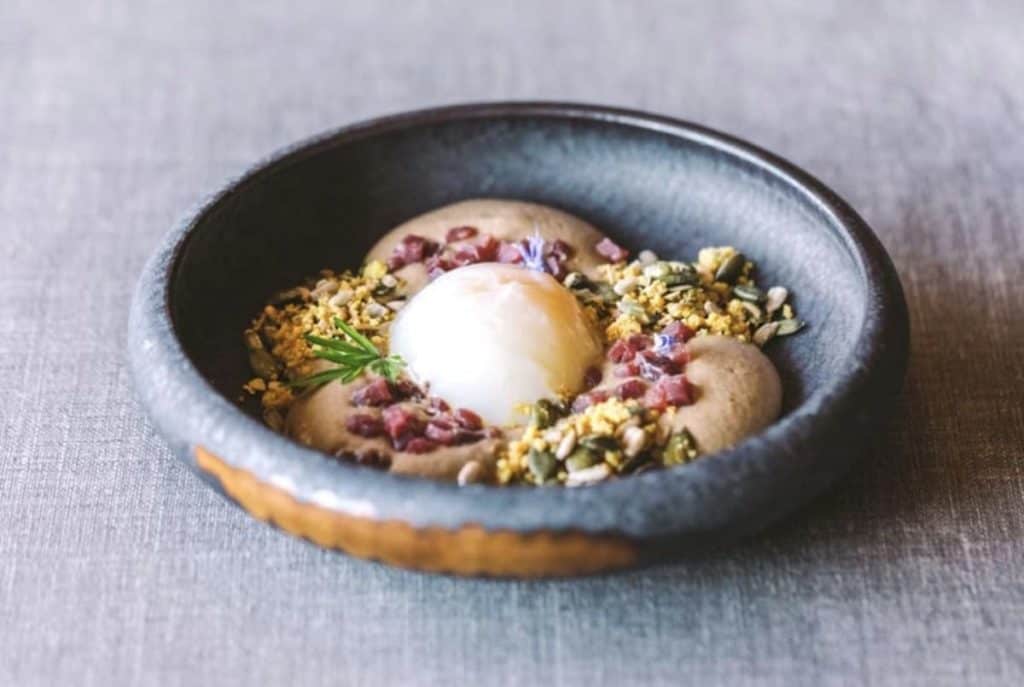 Afternoon day 1 🏕
With your belly full and happy, you'll say goodbye to this wonderful place. Time to go to your next destination: the yurt where you'll spend the night.
This beautiful Airbnb is located in the Serralada Litoral natural park. It's a peaceful place where the mountains meet the Mediterranean sea.
What awaits you there is the perfect environment to disconnect from the city and reconnect with nature. Forget about your phone and grab a book to read or a deck of cards to play under the warm sun.
If you're up for a walk, the forest surrounding the yurt is wonderful. You can walk for hours and hours through the natural park's paths. We did a 1-hour hike to the Mirador de La Cornissa lookout, from where you had beautiful views of Barcelona's coast and the sea.
Dinner day 1 🍳
When we stayed at this Airbnb, we brought a picnic for dinner. We enjoyed it inside the yurt, looking at the stars through the window. This was priceless! There's no kitchen in the yurt, but there's a camping stove if you need to warm or prepare anything.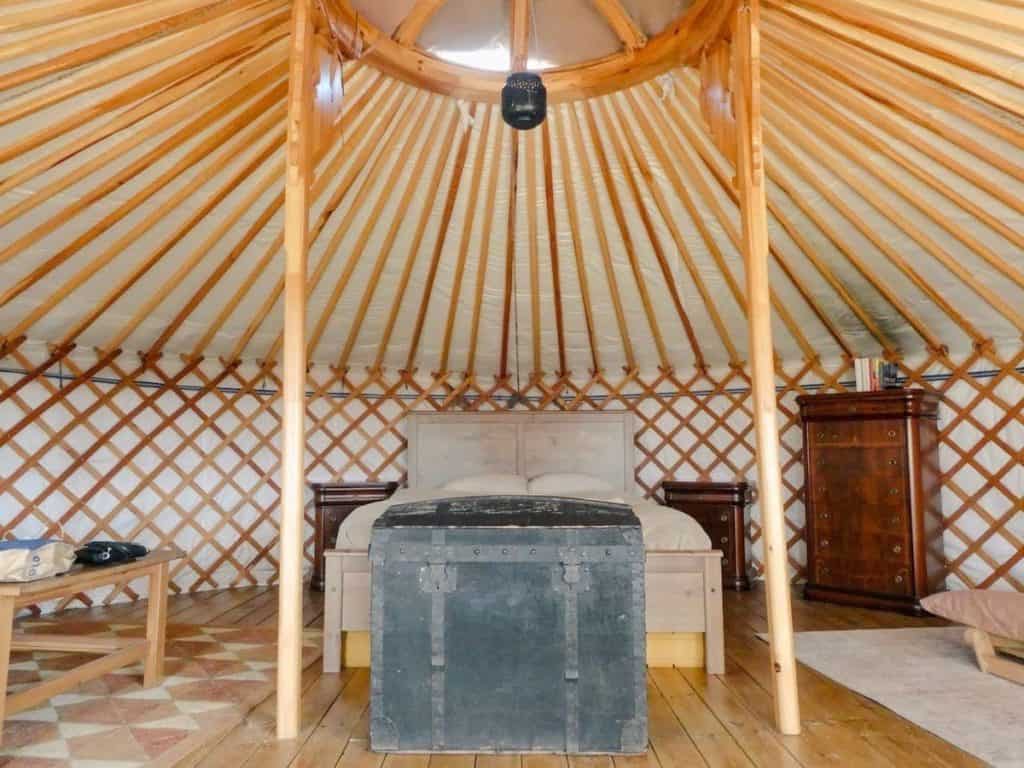 Morning day 2 🍷
After a great night's sleep (if you come from Barcelona, you'll be grateful for the silence!) and enjoying a hot coffee with mountain views, it's time to pack. A wine tasting is waiting for you!
Your next destination is Alella, a little village not far from the sea, where you'll visit Bouquet d'Alella. It's beautiful organic winery that has been owned by the same family since the 15th century!
Depending on your mood, hunger, and budget, you can opt for a picnic or a breakfast in the middle of nature or just a tour of the vineyards. All the activities mentioned contain a wine tasting (laughs are guaranteed once it's over!) and a guided winery tour.
The winery is picture perfect, and tasting the delicious wines with views of the Mediterranean sea is an excellent way to finish this getaway!
Time go back to Barcelona, continue your trip to other parts of Catalonia, or keep enjoying the wonderful coast for some more days. Whatever your decision, we hope you have a great time!
If you follow this itinerary, we'd love you to leave a comment and let us know how your experience was.