This month's itinerary will take us to the rugged coastline north of Barcelona, Costa Brava.
Although the itinerary is just one day, it has everything you can ask for: an exciting adventure, impressive views, and many crystal-clear coves.
And what would be a plan from us without a yummy food recommendation? We'll make sure you eat well during this day trip!
So, grab a pair of sneakers, your swimsuit, and some comfy clothes, and let's go!
Suggested itinerary in Costa Brava
Morning day 1 🧗🏼
Start the day in the coastal town of Sant Feliu de Guíxols, which you can reach by bus from Barcelona.
Besides its monastery and sandy beach, Sant Feliu hides another secret: the only via ferrata in Europe by the sea. And that's what you're here for!
On your way to the via ferrata, stop at Orgànic or Supreme Artesanas de la Cocina to grab some takeaway food for the lunch picnic. You'll find healthy food in the first shop, like quiche, poke bowls, and pastries without sugar. In the second, you'll find amazing Moroccan dishes.
Once stocked for lunch, it's time for the via ferrata! Its start is a 20 min walk from the city centre, at the top of a cliff overlooking the sea.
If you've never done a via ferrata before or are not super confident, we recommend hiring a guide. You can find more info about this and the material needed (and where to rent it) in this guide.
The route is 480 meters long and can go as high as 20 metres, offering an impressive panoramic view of the Costa Brava.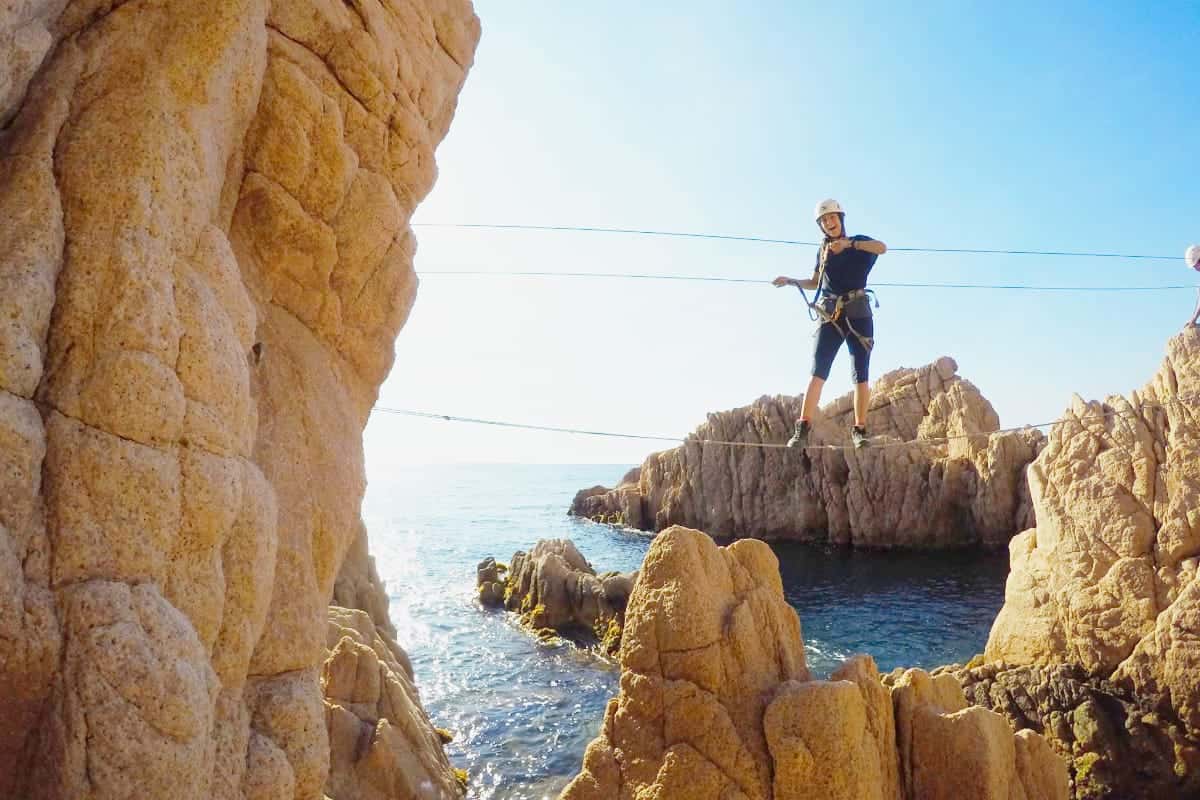 At first glance, the via ferrata might look a bit scary, especially if you've never done one before.
This was my first one, and I remember struggling at the beginning.
But the more time you spend on the rock, the more confident you feel. Don't let fear stop you from enjoying such a wonderful experience!
We promise it's 100% worth it, both for the feeling of being there and the incredible views!
Afternoon day 1 🌊
After more or less 3 hours of climbing, we bet you'll be pretty hungry!
How about finding a nice cove and enjoying the takeaway meal there?
You can walk the coastal path known as Camí de Ronda, direction s'Agaró, and stop at the spot you like the most.
Once your belly is full and happy and you've enjoyed some rest, get ready to keep going!
2.5 km separate you from your next destination: s'Agaró, an urbanization built in the 20th century for the Catalan bourgeoisie.
To get there, you'll continue hiking the Camí de Ronda. Expect many stairs but incredible views and stunning holiday houses overlooking the sea.
The path unwinds through pine forests and passes by several lookouts and little coves, which are perfect for stopping for a swim. If you've packed a snorkel mask and tube, it's time to get it out from the backpack and explore the seabed.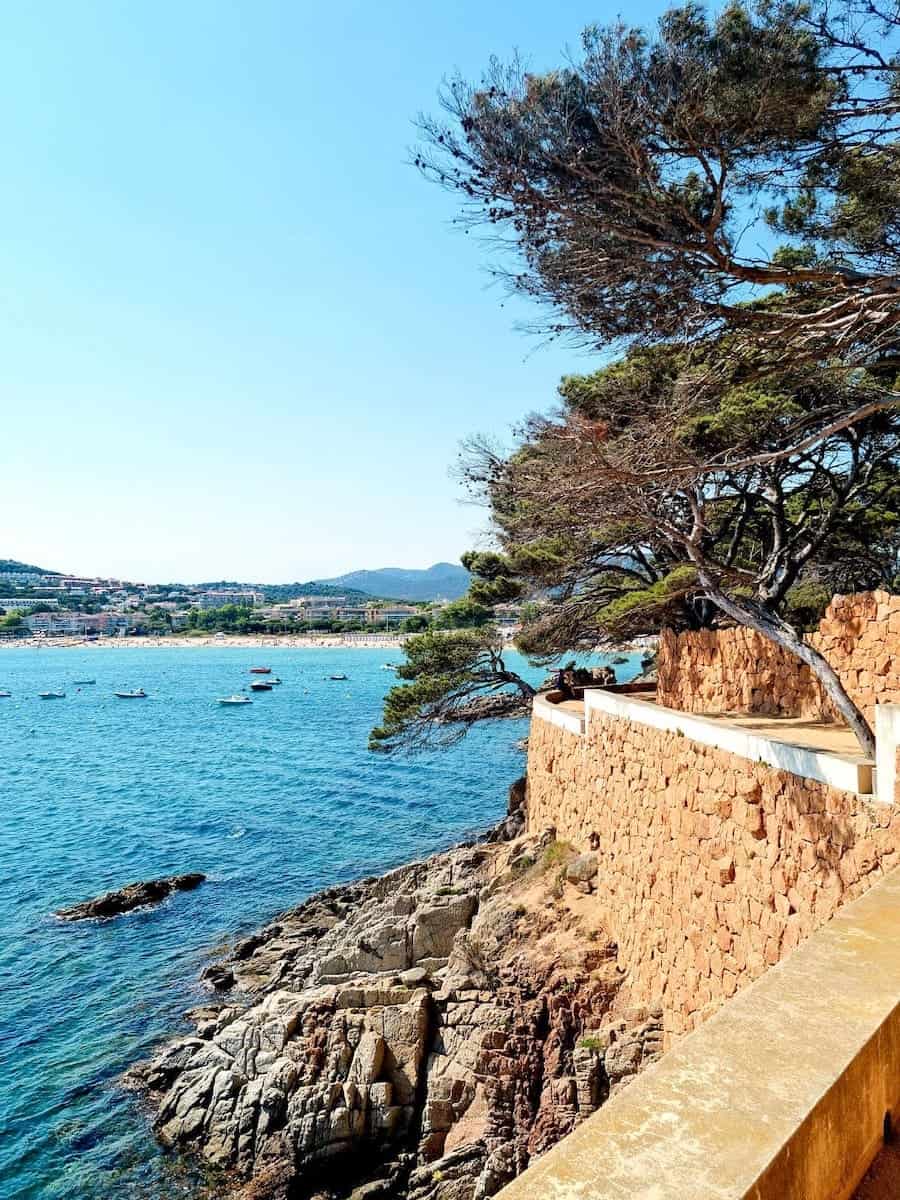 By the end of the path, you'll start to spot the bay of s'Agaró with its long sandy beach, known as Platja de Sant Pol. This beach is famous for its iconic colourful houses, used by locals to store snorkel gear, sea loungers, and other stuff.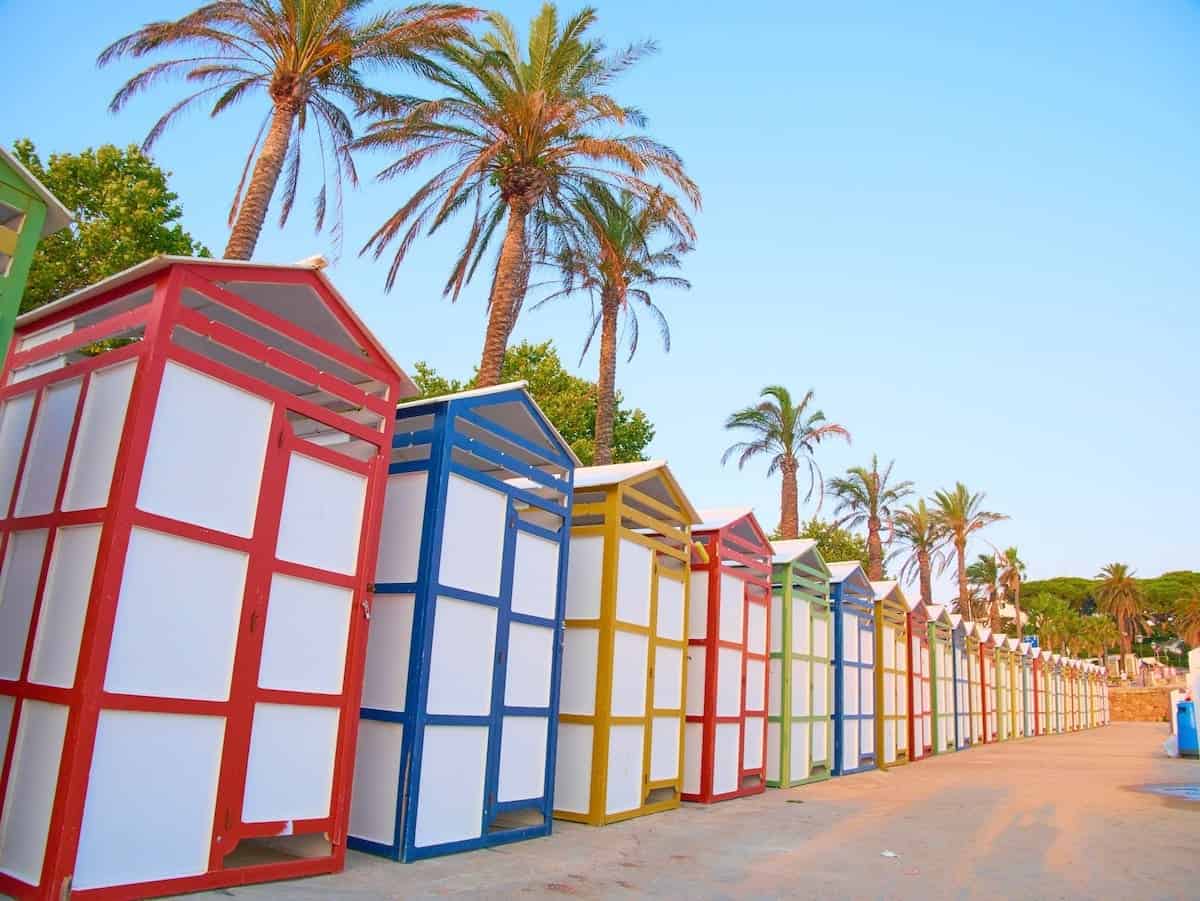 Along the marine promenade, you'll see many modernist houses. The one that pops up the most is the Torre de les Punxes, the first residential building built here.
Time to keep walking to discover some more secrets! From the Platja de Sant Pol, you'll continue following the Camí de Ronda for 3 more km to get to Cala Sa Conca.
This part of the hike is much easier than the one before. Instead of going up and down, it's a flat and wide path through architectural marvels and beautiful houses.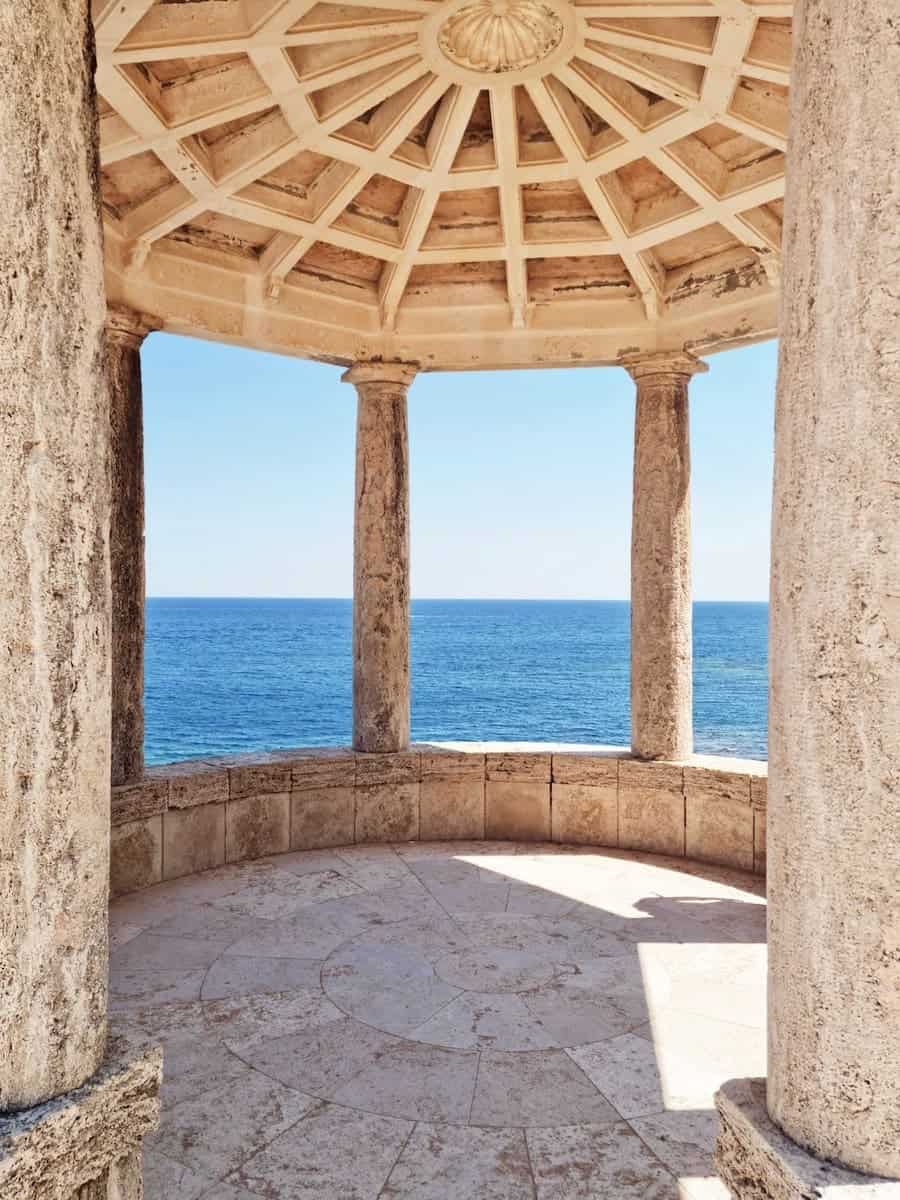 And voilà! Once you get to Cala Sa Conca, you'll have reach the end of the hike.
Now, it's time to return to Barcelona (you can do so by bus), continue your trip to other parts of Catalonia, or keep enjoying the beautiful Costa Brava region for more days.
If you follow this itinerary, we'd love you to leave a comment and let us know how your experience was.