21 tips for your next trip to Catalonia
In this guide you'll find 45 tips and tricks divided in two sections: "Getting ready" and "Once here".
If you need more info, check out our website or take a look at our products if you want some personalised help. Let's get to it!
Getting ready
All you need to know to start planning your trip
Regions
1 – Decide if you're one of those staying in Barcelona or looking for a more off-the-grid experience
Barcelona is without any doubt the most famous destination in Catalonia, but that also means it's the most touristy and crowded. If you prefer to disconnect, there are many other quieter areas, such as the Pyrenees, the region of Lleida, or the heart of Catalonia.
2 – Keep your why in mind
Catalonia is a region rich in landscapes, and it offers a huge variety of experiences to enjoy. It's almost impossible to see everything in one trip (we have lived here for almost all of our lives, and we're still discovering new places!), so decide in advance what is your priority. Are you travelling to relax in the countryside, to learn more about the history and culture, to do some diving in the Mediterranean, or to taste the Catalan cuisine?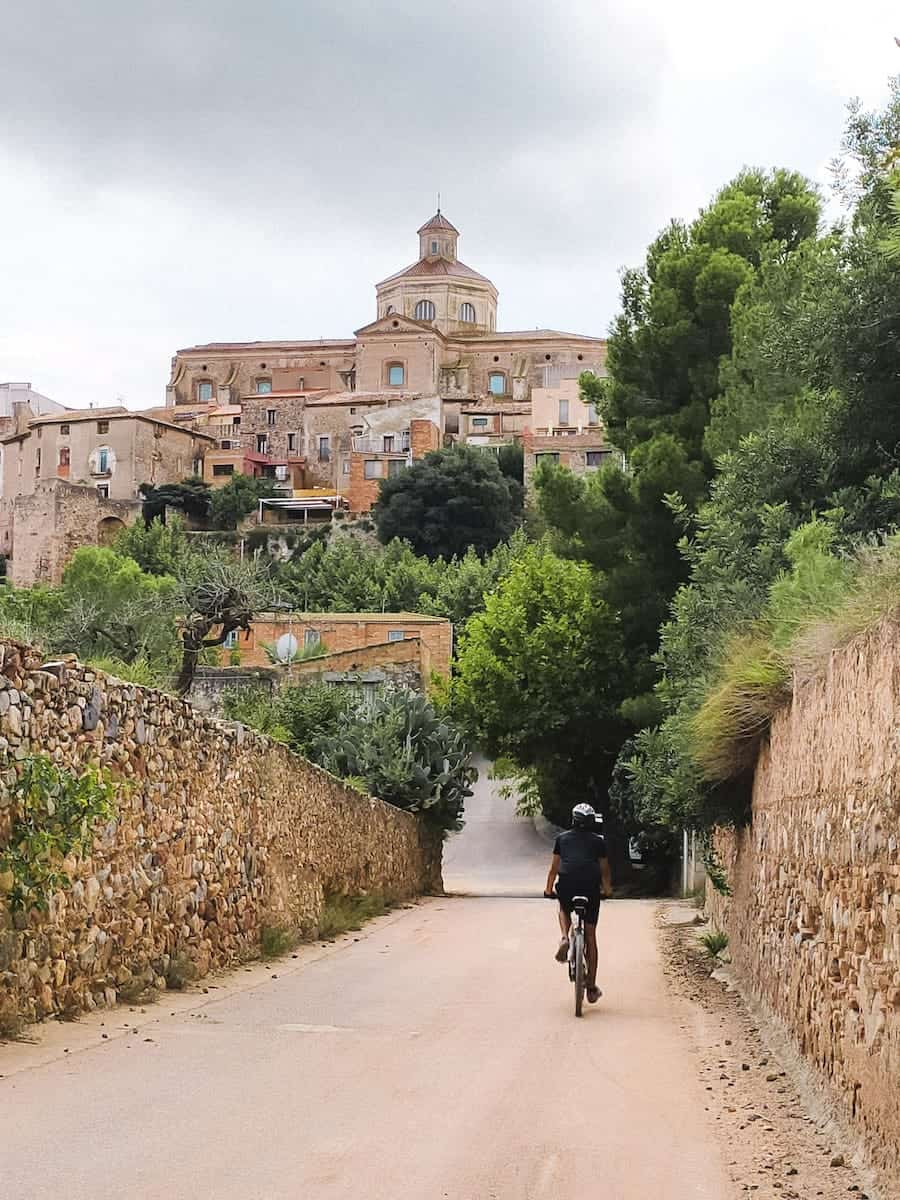 Language
3 – Get ready to hear a language you might haven't heard before: Catalan
Although Spanish is one of the official languages, most people here speak Catalan, which might sound like a mix of Spanish, Italian, and French to you. Be prepared to see restaurant menus, signs at the airport, and bus schedules in Catalan. If you have some Spanish skills, just ask people to translate it and they will happily do so because everyone here speaks both languages.
4 – Don't get frustrated if you receive no answer when you speak English
Catalonia isn't known for its high level of English and you'll probably find some people that don't know how to say a word. Most millennials and younger generations know the basics, so as far as you'll speak slowly, you'll be fine! In any case, get ready to use sign language at some point in your trip!
5 – Learn a few basic words
This means the world to locals. Say "Bon dia" (good morning) when you enter a shop, "Gràcies" (thank you) after receiving your ice cream, or "Adéu" (bye) when you leave the hotel, and you'll surely make a Catalan irradiate a smile of happiness!
Money
6 – The currency we use is euros (€ / EUR)
Catalonia is part of the EU and the official currency here is the euro.
7 – Make sure your bank doesn't charge you extra for paying in euros or withdrawing cash
If that's the case, we recommend opening a travel-friendly online bank account like Revolut*, Wise*, or N26. That's the easiest way to change currencies and the one that will save you more money.
8 – Always carry some cash
Although in most places you can pay by card, there are still some spots where paying in cash is mandatory, especially if you head to small villages and more rural places. Most buses won't accept cards and the maximum change is from 10 – 20€ bills, so don't try to buy a 2.5€ ticket with a 50€ bill.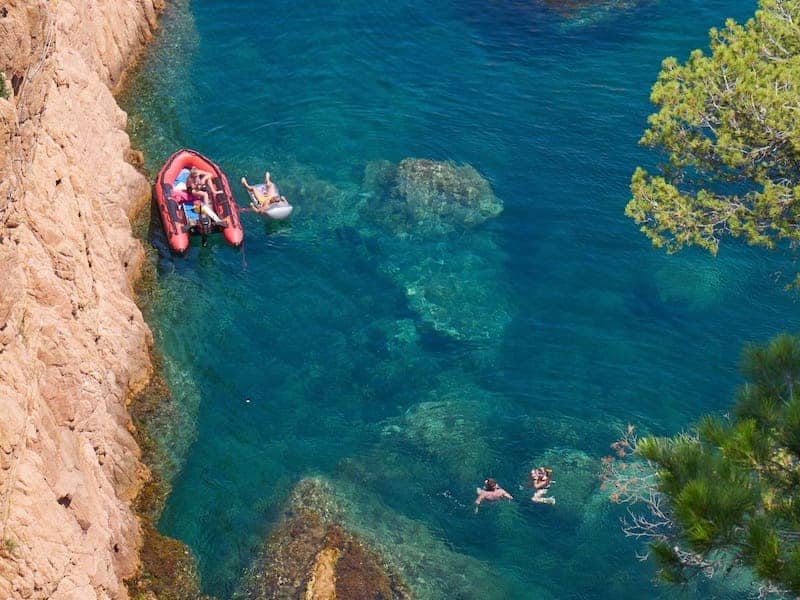 Calendar
9 – When is the best time to come to Catalonia?
Anytime! Each month has its unique flavours and things to do. We have guides explaining to you the weather, what to put in your suitcase, and what are the most interesting local plans and festivities to experience each month. Find the month you're looking for in our calendar.
Schedules
10 – On Sundays, most shops and supermarkets are closed
Sundays in Catalonia mean resting days. Although there are some exceptions, most supermarkets and shops take the day off on Sundays. That said, you'll usually find smaller shops to buy some food or a beer if needed.
11 – Siesta (nap) time is a myth
Even though some smaller shops may close during lunchtime, most businesses remain open without interruption.
12 – Get used to having lunch at 2 pm and dinner at 9 pm
Catalans are known for their late schedule. Lunch at 12 pm and dinner at 7 pm? Never! We usually have lunch between 1 pm and 3 pm, while dinner starts at 8 pm until 11 pm. If you're hungry between lunch and dinner, we tend to eat what we call berenar, which could be a sandwich, a piece of fruit, or a snack.
13 – Don't schedule every single moment of your trip
Instead of planning your trip in a super detailed way, we recommend you leave some time for those unexpected and marvellous things that can happen while travelling. Maybe you see a cosy tea room and want to stay there for a while, or you discover a shop that fascinates you and you spend an hour exploring it. You never know what awaits you along the way!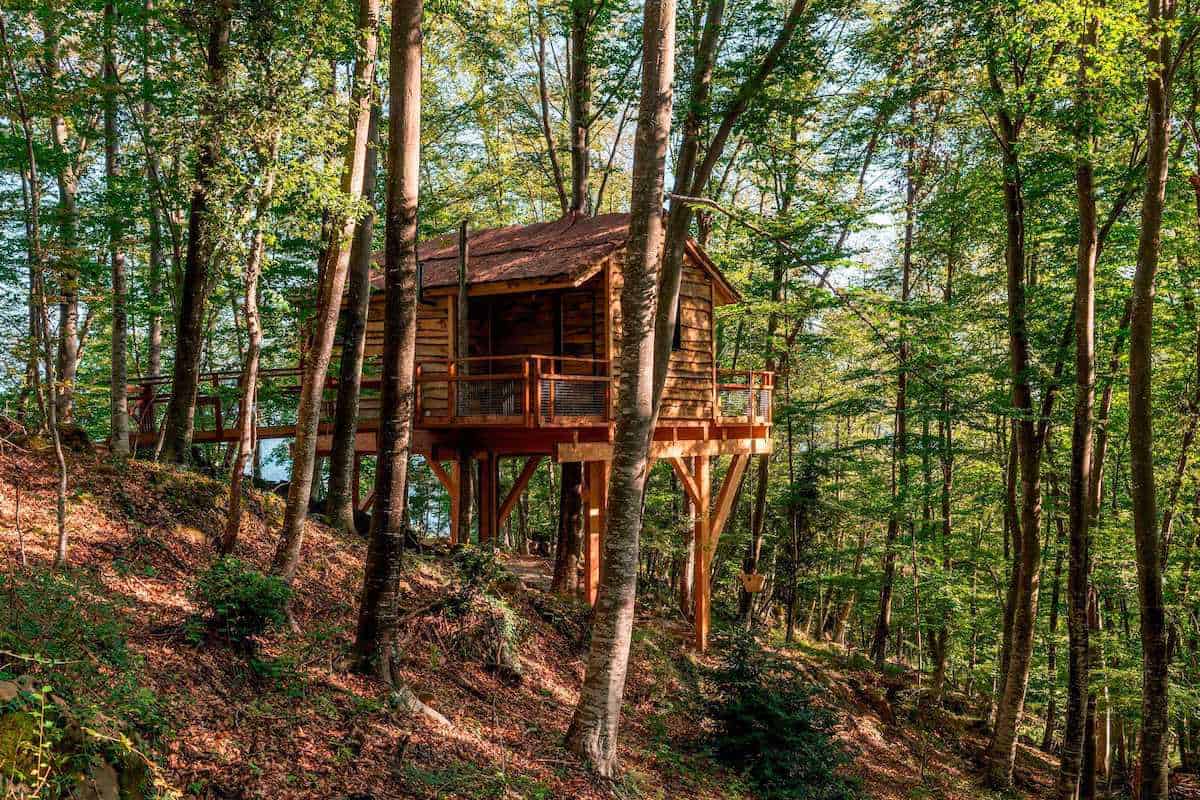 Accommodation
14 – Make sure to read the reviews
Before booking any hotel, hostel, or campsite, pay attention to the reviews and look for what matters the most to you. For example, if you're a couple, search in the reviews if couples had a nice stay there. It might be that the place is better for groups and people looking for a party. Or if you think that breakfast is essential, find out if this feature is included and what people say about it. We never book stays that have no reviews at all.
15. What about Airbnb?
For us, Airbnb is the first place we head when looking for accommodation. In Catalonia, there are Airbnbs all over the region, that range from small rooms in a flat in Barcelona to treehouses in the countryside. Before you book, make sure to read the comments and reviews!
Luggage
16 – Packing time!
The clothes you choose will depend a lot on when are you coming. In our calendar guides, we talk about what to put in the suitcase depending on the month you're visiting. Something that is a no brainer when travelling is a comfortable pair of shoes. Think sneakers if you travel in spring or autumn, sandals if you do in summer, and hiking boots if you go to the mountains.
17 – Pack the right plug
In Catalonia, we use plugs with 2 rounded pins (type C, E, or F). If you use a different one, don't forget to bring a travel adapter.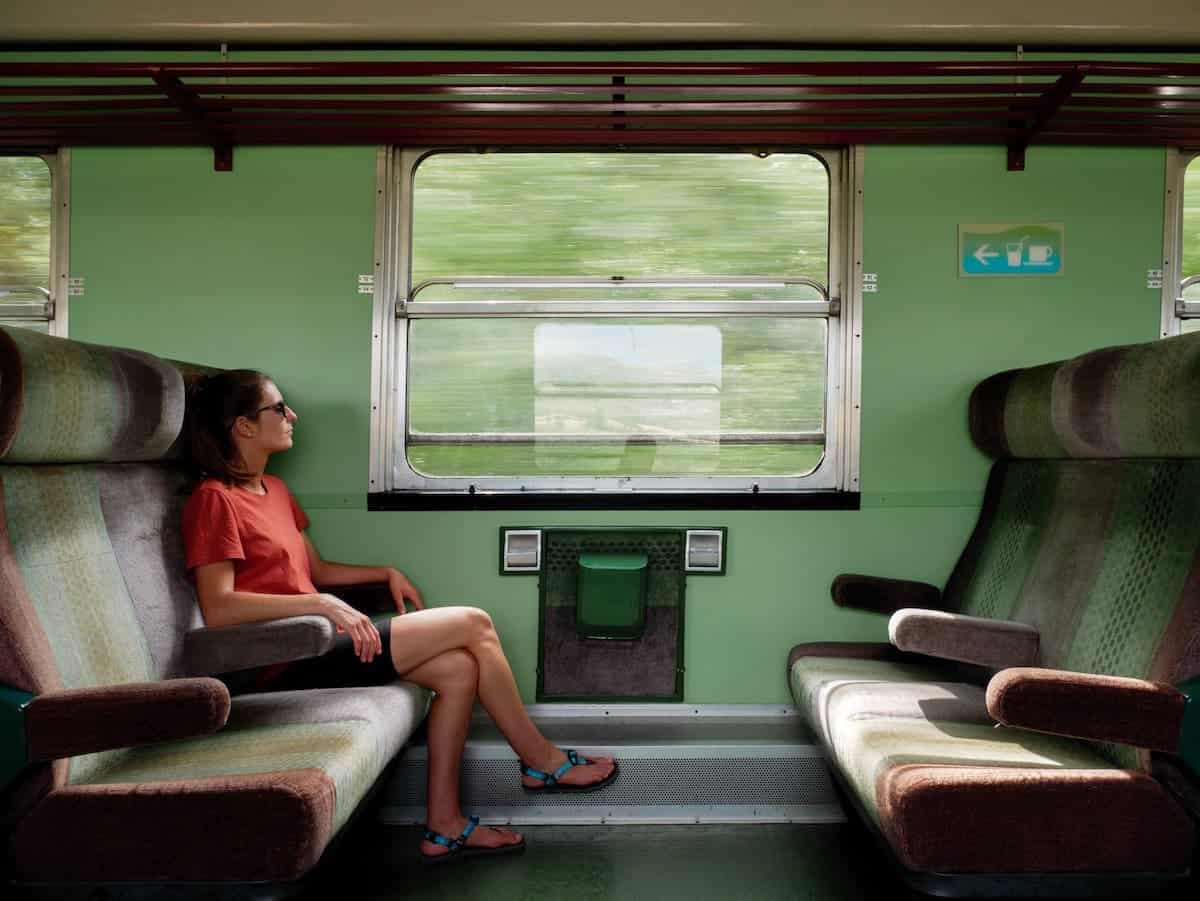 Getting to Catalonia
18 – When you search for flights, think that Catalonia has more than one airport
Although Catalonia's airport par excellence is the one in Barcelona, where most international flights land, Catalonia also has four more airports. There's the Girona-Costa Brava one, located 15 km from Girona and ideal if you wish to stay in the Costa Brava region. There's also the Lleida-Alguaire airport, a great choice if you want to visit the Pyrenees and for ski trips. Another airport is the Andorra-la Seu d'Urgell if your choice is to visit Andorra or the Pyrenees. The last one is the Reus-Costa Daurada airport, ideal to enjoy the Ebre delta and the beaches in southern Catalonia (Costa Daurada).
19 – Also, trains and boats are a good option if you're coming from other European countries
High-speed trains connect several Catalan cities with other cities in France and Spain, making it easy to move around Europe by train. Ferries from Barcelona travel to the Balearic Islands (Ibiza, Menorca, Mallorca, and Formentera), Morocco, and Italy (Rome, Sardinia, Livorno, and Genoa).
Internet connection
20 – Decide if you want to buy a SIM card to have internet during your trip
If you prefer not to spend on a SIM card, there are plenty of places where you can get WiFi, like hotels, bars, coffee shops, libraries… If you have an EU SIM, you'll probably have Internet at no additional cost if you activate the roaming (double-check with your provider!).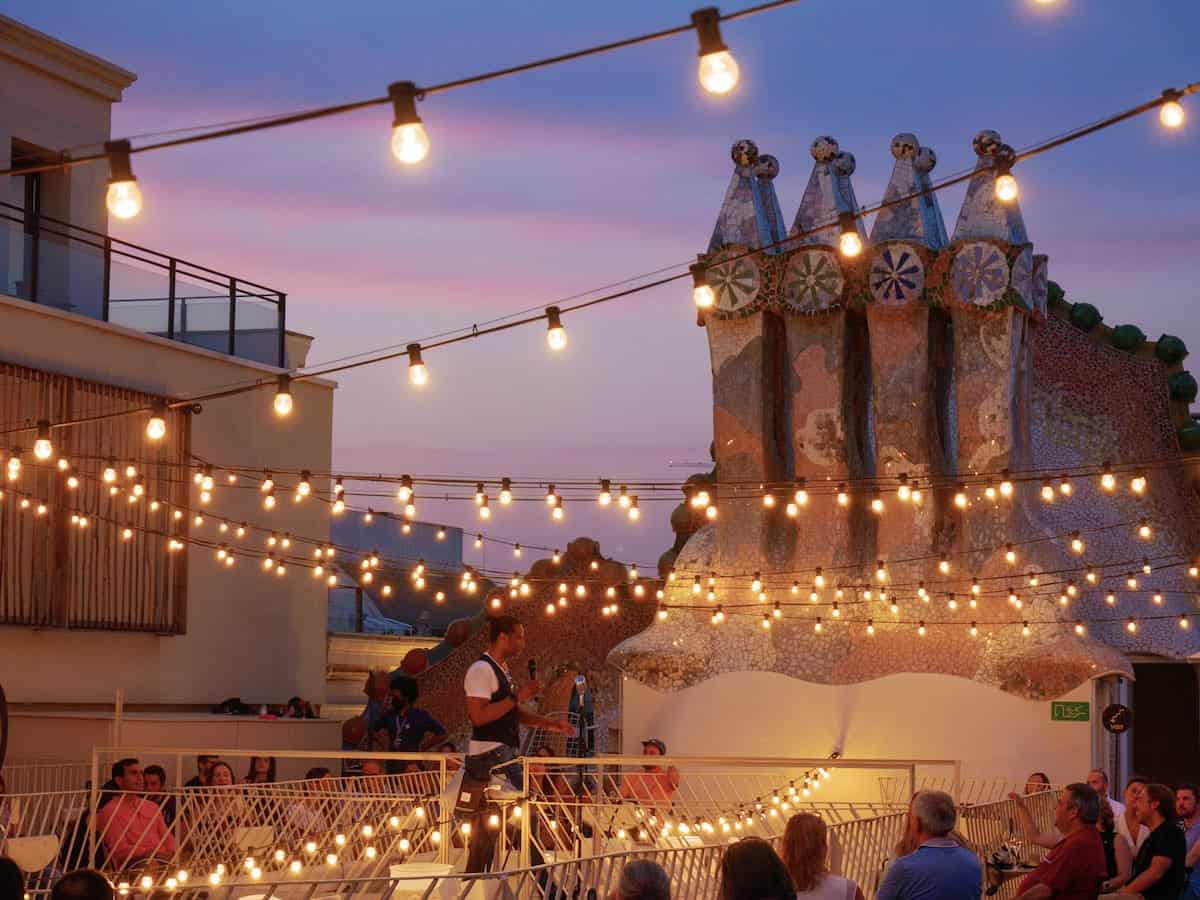 Special dates
21 – Keep in mind that the following days are public holidays in Catalonia
If you want to avoid the crowds, remember that Catalans have the day off on the 1st and 6th Jan, 15th and 18th Apr, 6th and 24th June, 15th Aug, 12th Oct, 1st Nov, and 6th, 8th, and 26th Dec. Also, during most of those days, the shops and restaurants can be closed.
Nice! But… is that all?
Acutally, no!
We have prepared 24 more tips and a series of 5 emails to answer the most common question travellers have when coming to Catalonia.
We'll send you the full guide (with 45 tips) and one email a day for 5 days if you leave your email below.
Did we mention that it's all free?